Helstrom is an upcoming Hulu series based on the Marvel characters Daimon and Satana Hellstrom (renamed Ana in the upcoming show). Siblings Daimon and Ana are the children of a mysterious and powerful serial killer.
Together, they track down the worst of humanity. The show will star Tom Austen and Sydney Lemmon as the two leads. Helstrom will also star Elizabeth Marvel, June Carryl, Ariana Guerra, Robert Wisdom, and Alain Uy.
Hellstorm Panel at Comic-Con@ Home 2020
On Wednesday, Hulu announced on the company's Twitter account that Helstrom, along with Solar Opposites and Crossing Swords, are officially confirmed for panels at next month's San Diego Comic-Con.
The three shows will be a part of Hulu's line up at [email protected]. [email protected] comes in place of the annual convention that was unfortunately cancelled due to the ongoing COVID-19 crisis.
It was announced earlier this month that a home edition will take place July 22-26 and will be free for anyone to stream. The event will consist of panels, virtual activities, and even an Exhibit Hall where companies will offer specials and promotions.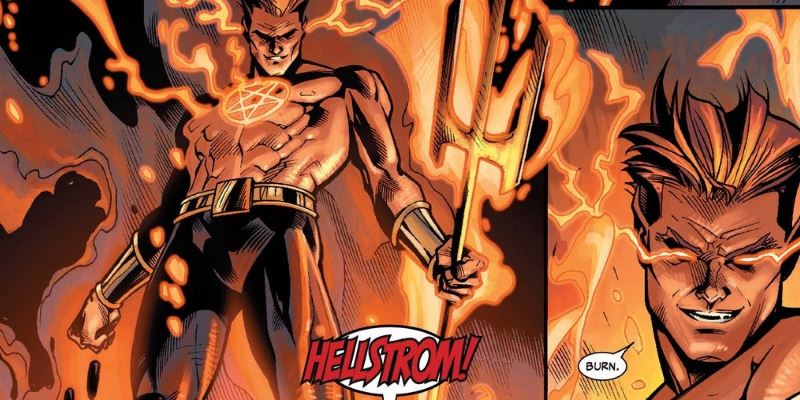 Helstrom is expected to launch sometime later this year, likely in the fall. Hulu originally ordered Helstrom alongside a planned Ghost Rider series starring Gabriel Luna, but the latter was never picked up.
Despite the pandemic shutting down production on multiple Marvel TV series, Helstrom confirmed in March that production was officially finished. Helstrom's fall premiere will be a welcome addition to viewers' binge schedules, in a year when so many shows have had to end their seasons early and completely halt filming.
Fans will be able to learn more about the show during Hulu's SDCC panel next month. So in other words like usual, just wait & see shall we?