Marvel was already looking to recreate Spider-Man's love interest MJ in Spider-Man: Homecoming before Zendaya was cast. After Peter Parker's (Tom Holland) debut in Captain America: Civil War, he goes on to his own adventure against Adrian Toomes/Vulture (Michael Keaton).
The Jon Watts-directed film also introduced a string of new characters building this new version of the wall-crawling hero like Ned Leeds (Jacob Batalon), Flash Thompson (Tony Revolori), Liz Allen (Laura Harrier), and Michelle – who was initially presented as a brand new character only to be revealed at the end as MJ.
While the character played a relatively small role in Homecoming, she becomes integral to Peter's story as she discovers her secret life as a superhero in Spider-Man: Far From Home. Spending some time with each other during their European trip following the events of Avengers: Endgame, they start to officially date.
Marvel Already Committed to Refreshing MJ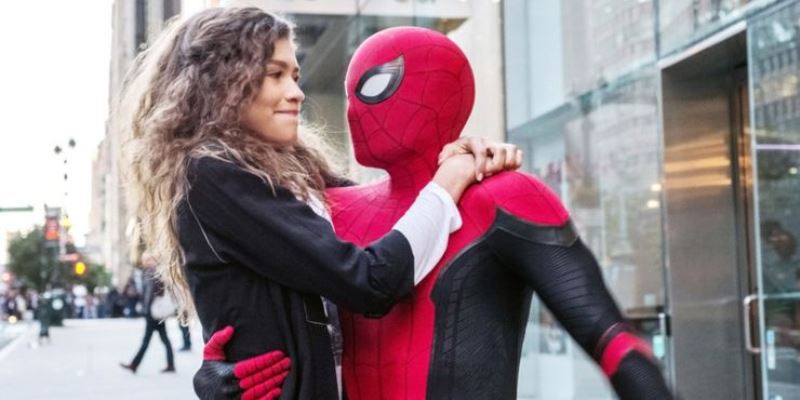 With two Spider-Man films on her belt, Zendaya talks about playing such an iconic Marvel character, sharing the process of crafting this version of MJ for the MCU.
Apparently, Marvel Studios was already leaning on updating the role before she was even cast which she's happy about as she recalls in a new interview with Variety.
"Spider-Man" was one of the first movies that I did outside of Disney Channel. And yeah, I didn't have much to do in the first movie, but I was so just excited to be doing the movie at all.
And I was lucky because they already kind of wanted to re-create the character and turn her into a new version of what I think maybe the original Mary Jane character represented, and just do it in our own way in this Marvel Cinematic Universe.
I kind of came into it and there was already on the page a smart, quick, sharp young girl who comes off a bit quirky or offbeat. I have a lot of fun doing it. I like being able to do comedy and things that aren't so heavy".
So, what are your thoughts about this?