The Irishman has been watched by over 17 million U.S people in Netflix in just five days. It is no surprise since the award-winning, Martin Scorsese, directed this film. The Irishman is about the ambitious real life story of Frank "The Irishman" Sheeran. The character was played here by Robert De Niro, and his life through WWII. One of the story tells about his life serving a crime family and circumstances with the famous Jimmy Hoffa (Al Pacino) before he misteriously vanished.
The Irishman got a little theatrical release in November before its debut on Netflix. Many critics acclaim this film, yet viewers claim that The Irishman is kind of boring and not intersting. Some audience said that this movie has a quite long runtime which is not a good thing for those who watch this at home. Thus, this explains why people say this is boring. However, even if there IS no viewer for this movie, people will still appreciate its CGI de-aging. This CGI applied for all of the main character and the result amazed all.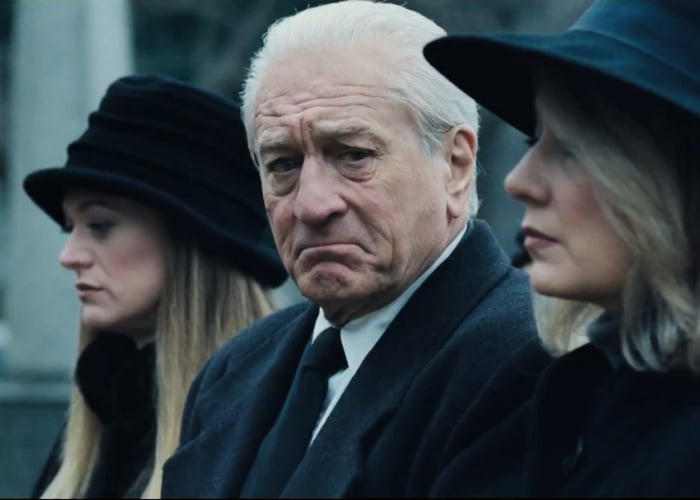 According to Variety, more than 17 million unique viewers in the U.S. watched this Netflix's mafia thriller during the first five days of its streaming release. After all, it didn't beat out last year's Netflix hit starred by Sandra Bullock, Bird Box, which "scored nearly 26 million viewers in its first seven days of availability" in December of 2018. But it was higher than those of El Camino: A Breaking Bad Movie, which clocked in at 8.2 million.
Whether the numbers of viewers will add up and this film will be the hit movie of Netflix or not, the sheer buzz and critical praise this film. Many call this movie as a masterpiece and classy for a criminal movie. Thanks to a huge budget ($175 million) for its amazing CGI de-aging, now we really have a discussion. Some says the movie is boring with a long runtime. The others still argue The Irishman is great for its efforts. At the end, it's all subjective and depend on who watch this movie.