Fans may love Captain Marvel, but this movie gets one characteristic that will put it at the disadvantage. It has the most mistakes compared to other films this year. Relased in March 2019 and played by Brie Larson, Captain Marvel introduced audiences to Carol Danvers/Captain Marvel. The most ironic fact was that this film emerged after the final Avengers film, Avengers: Endgame although it came out a month earlier. As Avengers: Endgame also features Captain Marvel, this put Larson and filmmakers in the unique position. It is a bit funny to figure out Captain Marvel before they'd seen or filmed her origin story.
Movie with The Most Mistake in 2019
However, as we can see from the audience response, the film ended up working out. Captain Marvel and Avengers: Endgame performed good in box office. Fans generally enjoyed the role Carol Danver in both movies. Both movies came out so close together and made fans try to know the character so well in a short time.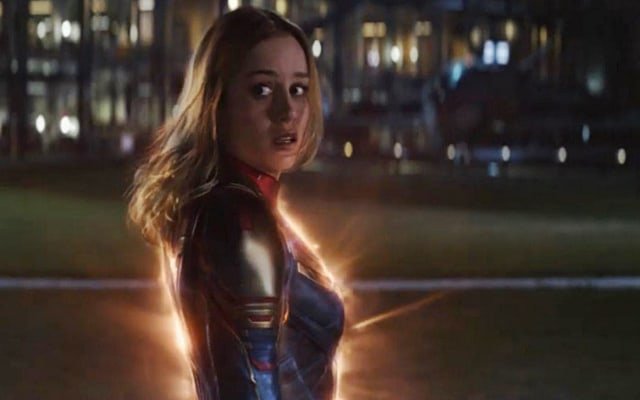 Well, despite its good performance, Captain Marvel has so many flaws. Per MovieMistakes, Captain Marvel has 59 mistakes! and considered the most among other movies. It ranges from factual errors to problems with continuity. Many of the mistakes covered in Captain Marvel's '90s time period. For example, Carol Danvers' memories being jogged by a Nirvana song that did not exist until after she left Earth. The calendar Maria Rambeau's (Carol's friend) house also cause some errors for Captain Marvel. The date on the calendar showed that the film sets in June 1995, instead of just a general time period. That makes it easier to pinpoint many errors.
Captain Marvel Still Being one of The Best
From different perspective, Captain Marvel movie has a great performance and get well-received by fans. Thus, despite all mistakes, it makes sense that some are already talking about its sequel. Marvel already confirmed that a sequel was in development but they did not give further information. After all, It's not so shocking that Captain Marvel took becomes the one with most movie mistakes in 2019. Since the film does set in a very particular time period that was the 90's, and it makes it more prone to mistakes. Fortunately, fans enjoyed the references to slow internet era and video stores which makes it okay to have a few mistakes back then.