Given the popularity of the Tiger King docuseries, a variety of other projects surrounding the subject of Exotic have been put into development.
Even Netflix released a new Tiger King episode, hosted by Joel McHale featuring new interviews with many of the people the original docuseries focused on. Now, the first upcoming scripted adaptation of Exotic's story and his rise to infamy as the Tiger King is moving forward, casting their main star.
Nicolas Cage as Joe Exotic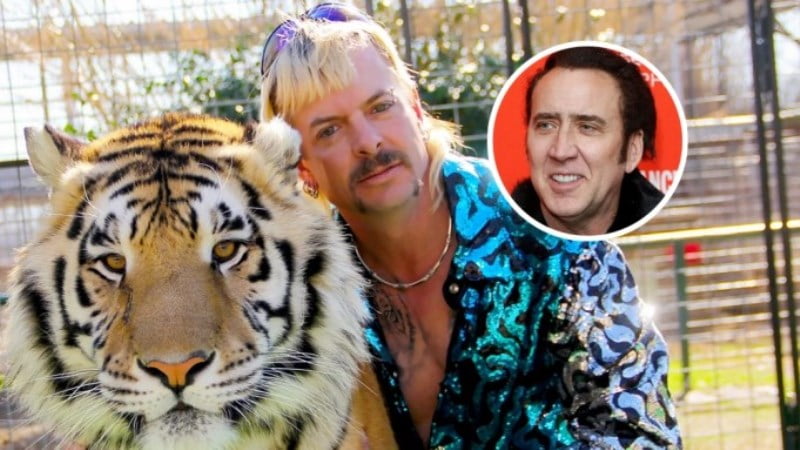 As reported by Variety, Nicolas Cage will star in the upcoming Tiger King series as Exotic. The Tiger King scripted drama will be adapted from Leif Reigstad's article in Texas Monthly titled "Joe Exotic: A Dark Journey Into the World of a Man Gone Wild."
Film rights for the article were acquired by American Vandal showrunner Dan Lagana and producer Paul Young. Lagana will write and executive produce the series in addition to serving as showrunner; Young will executive produce.
In the weeks since Tiger King became a huge success on Netflix, various actors in Hollywood have voiced their interest in playing Exotic, including both Edward Norton and Dax Shepard.
Fans of the docuseries have also offered their own casting picks for the Tiger King himself, like Sam Rockwell or Danny McBride. As for Exotic, he suggested Brad Pitt as the actor to take on a fictionalized version of him in any such adaptation. However, Cage is the actor to land the role and will no doubt do great things in Lagana's upcoming TV show.
But will Cage indeed a right choice? Well, what do you think guys?