Ant-Man director Peyton Reed confirms he's directing at least one episode of The Mandalorian season 2. The Disney+ show is the first live-action Star Wars series but it most certainly will not be the last.
Already, Disney and Lucasfilm have three more live-action Star Wars shows in the works: an Obi-Wan show starring Ewan McGregor, a Rogue One prequel about Cassian Andor, and the just announced Star Wars show from Russian Doll creator Leslye Headland.
Reed Finally Join The Show!
Reed announced the news he's directed at least one episode of The Mandalorian season 2 by sharing an image on Twitter (like you've see above), The black and white image shows his director's chair with a Mandalorian helmet set upon it.
Shared in celebration of the unofficial holiday of Star Wars Day or May the 4th Be With You, the image doesn't offer up much detail about what or even how many episodes Reed has directed.
The helmet, though, looks pretty banged up, and that may hint at the titular Mandalorian, Din Djarin (Pedro Pascal), getting into some nasty scrapes as he continues protecting The Child (aka Baby Yoda) in season 2.
Carl Weathers Will Also Directing The 2nd Season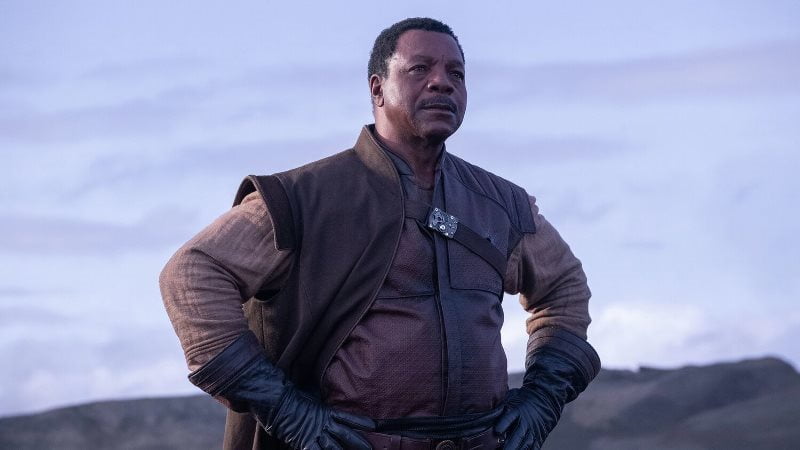 In addition to Rodriguez and Reed, Greef Karga actor Carl Weathers will also direct an episode of The Mandalorian season 2.
Specific plot details about season 2 of course remain tightly under wraps, but it does seem to be all but confirmed that Rosario Dawson is joining the Disney+ series as the first live-action depiction of Ahsoka Tano.
If true, her role in The Mandalorian season 2 may be tied with Djarin's mission to return Baby Yoda to his people, or possibly even the retrieval of the Darksaber from Moff Gideon. But for sure, let's just wait & see for the next update OK?