Since its beginnings more than four decades ago, the Star Wars franchise has always pushed the boundaries of moviemaking, revolutionizing the visual effects industry in the process.
While spearheading The Mandalorian, Jon Favreau looked to continue the tradition by pioneering an all new way of shooting: virtual production. Dubbed "the Volume" by the crew, the method uses a game engine to instantly render environments on a soundstage, allowing the team to film on desert and snowy "locations" on the same day.
By seamlessly blending the Volume backgrounds with practical effects, most viewers can't tell what they're looking at is CGI.
Incredible Screen Effect / Technique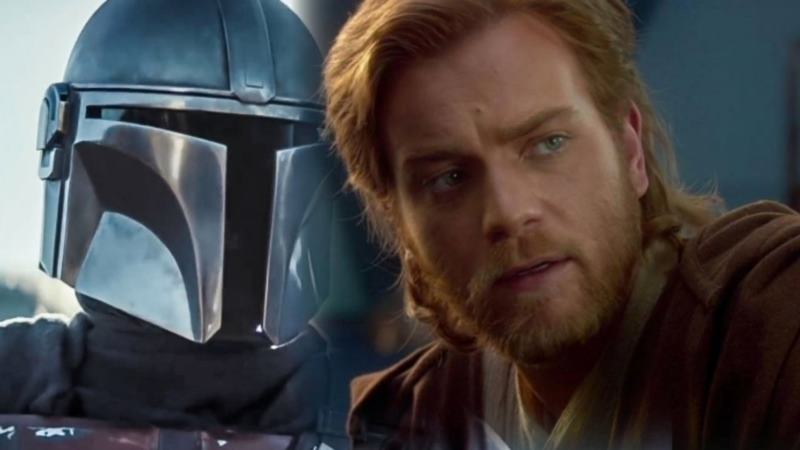 It's a truly innovative way of handling production that will likely change the way films and TV shows are made in the future. Lucasfilm has to be very pleased with the way the Volume turned out, as the studio has several more Star Wars shows in development that can take advantage of this technology.
One of those is Obi-Wan, and it unsurprisingly is going to make great use of the techniques introduced on The Mandalorian. In an interview with ACE Nation, Obi-Wan star Ewan McGregor talked about his upcoming Star Wars return, discussing some cool behind-the-scenes details. He contrasted The Mandalorian approach with what he dealt with on the Star Wars prequels:
"[The prequels] were all blue screen and green screen and it was hard to imagine, but nowadays I think things have moved on so much, and I think a lot of what you see is gonna be what we see on the set.
I don't know if you've seen the behind-the-scenes of The Mandalorian series, but they employ that incredible screen…it's pretty amazing. It makes you feel like you're in the place, it's going to feel realer for us, as actors. And I think we'll be using some of that technology on our show."
After reading that, what do you all think about this guys?