David Morrissey thinks the Governor could easily beat fellow The Walking Dead antagonists, Negan and Alpha.
Morrissey's character, Phillip Blake AKA "the Governor," is the leader of the town of Woodbury in season 3. At first, he appears to be a kind, charming, and rational person but the viewer (and Andrea) comes to learn that he is a brutal psychopath; willing to kill those who refuse to fight for him.
The Governor Would "Wipe the Floor"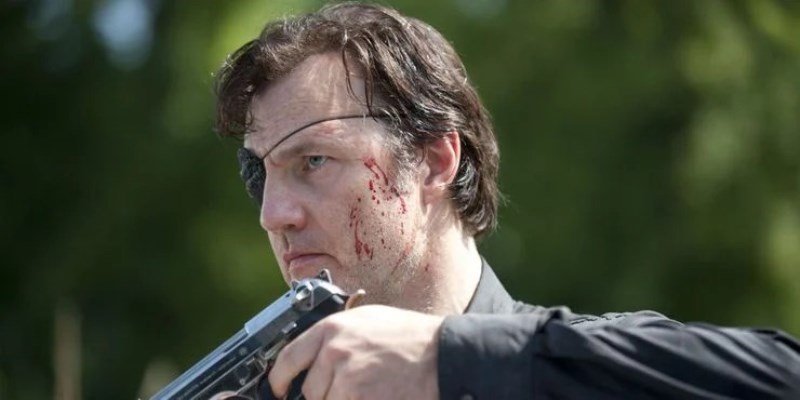 Building upon Shane's antagonistic arc in seasons 1 and 2, the Governor was The Walking Dead's first true "villain."
During The Walking Dead Panel at this year's virtual Wizard World, David Morrissey spoke on how he never viewed the Governor as a "bad man" because the character felt actions were justified.
Morrissey went on to compare his character to subsequent villains, Negan and Alpha. "Out of those villains, obviously the Governor would wipe the floor with everybody," said Morrissey. "There's only the Governor. There's no competition, come on."
Before the Governor attacks the prison and decapitates Hershel in season 4, he enjoys a somewhat redemptive arc. He meets a new family and does whatever it takes to protect them. Eventually, they see him for what he is and play a role in his death.
Whether the Governor could actually "wipe the floor with everybody" is up for debate; however, he set the standard for villains in the world of The Walking Dead. Agree guys? Or are you contrarily feel the opposite of it?