It doesn't matter whether you're 70's, 80's, 90's or even DAMN millennial, i'm pretty sure all of us have listened to the "Everywhere You Look" which was a theme song for family sitcom classic, Full House.
But in case you maybe forget, here's that classic tune plus with its opening credit
Modified to "Full Quarantine
WOW such a nostalgic addictive tune and credits right? And this nostalgic feeling is felt further with the current Instagram's video post which uploaded by Uncle Jesse himself, John Stamos.
As you've watched yourself, Stamos uploaded a modified opening Full House credit called: "Full Quarantine". And on that video, we can see Stamos along with other show's legendary cast, at their respective home did their (certainly) choreographed daily activity.
Created and directed by the series creator itself, Jeff Franklin, of course this theme re-creation is made to urge not just fans, fellow Americans, but indeed, all of us, to always stay at home during this unfortunate COVID-19 pandemic. And yep, this amazing move, is indeed greatly appreciated.
About Full House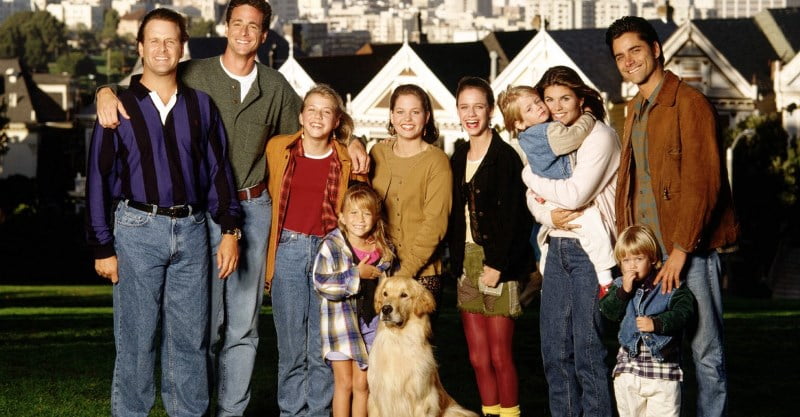 Just for a reminder and to catching up a bit, Full House first released in 1987 and lasted to 8 seasons which ended in May 1995.
The show was centered on sports anchor, Danny Tanner (Bob Saget), who recruited his brother in-law, a Rock musician, Jesse Katsopolis (Stamos) and his best friend since childhood, Joey Gladstone (Dave Coulier), to help him raised his three young daughters after the death of his wife.
The simplicity of its storyline and the charms of its cast, undoubtedly made the show that much of success. And after almost 2 decades since the its last episode / season, the show was re-vitalize.
Specifically, on February 26, 2016, the sequel, Fuller House, released as a Netflix series. And currently, the shows on its 5th season with the remaining episodes will be aired in December 2020 (hopefully though, you know with this COVID-19 stuff).
So guys, what do you think with this re-modification COVID-19-esque Full House Intro? Do you love it? And which Full House (also) Fuller House season is your favorite?