Namor Marvel Comic is one of the Marvel superheroes who plays an important role in maintaining world peace. He is the child of the relationship between a human named Leonard Mackenzie and the princess of the underwater kingdom of Atlantis, Fen.
Namor is also one of the original members of the Avengers, X-Men, Fantastic Four, Defenders, Illuminati, and other superhero teams. He was known as the "Sub-Mariner" for his heroic demeanor and wisdom as the ruler of the oceans.
Rumor has it that Namor will be making his first debut in MCU (Marvel Cinematic Universe) through Black Panther 2. Unfortunately, marvel still does not give specific detail about him, but we can know more through Namor Marvel Comic.
Namor Origin
Namor was created by Bill Everett and first appeared in Marvel Comics #1 in 1939. When he got his series in Sub-Mariner Comics #1 in 1941, Namor's adventures focused on his battle against the Nazis (the timeline was taking while World War 2).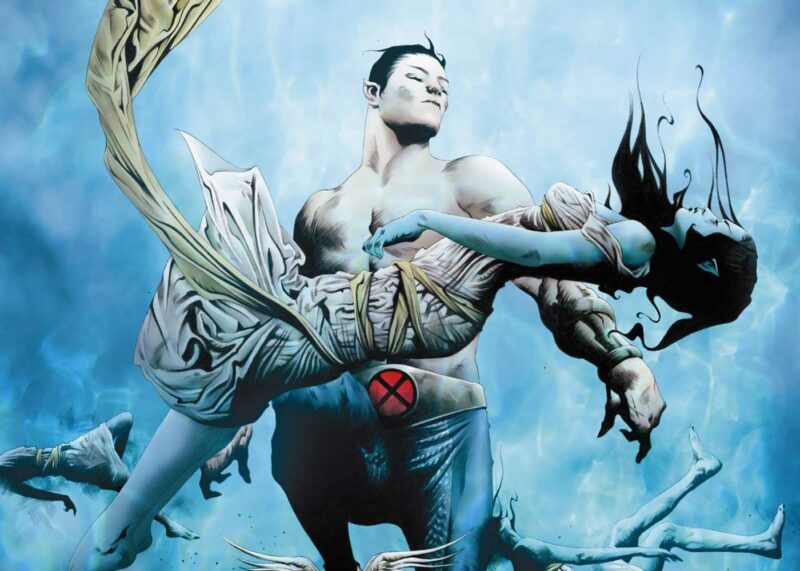 In 1915, Ernest Shackleton was sent by Winston Churchill (a leader who led Britain to victory in the Second World War) to search for Vibranium in Antarctica.
However, the ship was lost. Later, Leonard McKenzie tried to recover the Vibranium. Incidentally, Fen's princess was also sent by her father, Emperor Thakorr of the Atlantic empire, to inspect the explosion near the surface.
When they met, McKenzie and princess Fen instantly fell in love, and they had a child. However, the Atlantean army comes to retrieve Fen and attacks McKenzie's crew. Leonard McKenzie was believed dead by Fen after the attack, and he returned to Atlantis (pregnant).
The child was then given the name "Namor" which means "Avenging Son." This is one of the important parts of Namor Marvel Comic.
Power and Abilities
As a half-Atlantean and human, Namor has superpowers, excellent speed, strength, and reflexes. He can even breathe freely in the air. Inside Namor can do telepathy and water can be a medicine for him to heal himself.
Although it looks like a superhero with the power of the water element, Namor Marvel Comic has several other superpowers. Like breathing flying, and making the air move and obey its orders. One of his unique abilities is the power of the "electric eel", where Namor can direct electricity around him through his body and direct it at his enemies.
Weakness
Namor Marvel Comic clearly has a susceptibility to oxygen imbalance when prolonged in water or air. This results in manic-depressive mood swings.
Heat attacks like fire are also very effective for Namor because they can dehydrate him. And make him weak. This is one of the important parts of Namor Marvel Comic.
Due to the mixed lineage of Atlantis and human breeding, a number of natural dependencies and unique vulnerabilities have occurred.
When not exposed to water, many of Namor's physical attributes gradually decline and can reach the point where he only has a fraction of his strength.
Namor's strength, stamina, and endurance are most affected and, at least, known. Much closer to the level most other Atlanteans have. However, if Namor is exposed to water, he will immediately recover his abilities. It doesn't take much water to restore it, even a spray of water will suffice.
The Man Who Destroyed Wakanda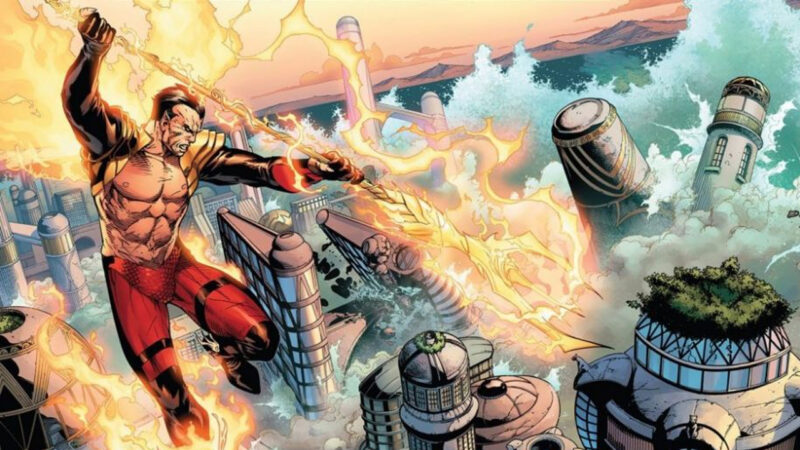 The rumors that Namor will appear in the movie Black Panther 2 are not surprising. Because in Marvel Comics, Namor is a person who is identified as an anti-hero and he is also the person who once gave up Wakanda.
This was shown in the Marvel Comics event "Avengers Vs X-Men" in 2012. It is said that Namor became one of the five mutants who made up the "Phoenix Five" along with Cyclops, Emma Frost, Colossus, and Magik. Also, this is one of the important parts of Namor Marvel Comic.
When Namor learns that the Avengers are in Wakanda, he uses the power of his "Phoenix" and his army to unleash the seas of Wakanda. This caused many buildings to be destroyed and many Wakanda people to die even to countless numbers.
People Also Ask:
Read Also:
---
So that's all the information about Namor Marvel Comic origin, power, and weakness. If there are questions or other things that you want to tell, you can write them in the comments below.