Many people work hard to get money to pay for life. Meanwhile, it is not the same for this girl. She gets money only by selling her used dirty bath water.
"Euuww, gross! Who wants to buy that?" your thought said. But it turns out the dirty bath water was sold out in just a few hours. How is that?
Belle Delphine, The Gamer Girl Who Sells Her Dirty Bath Water
The girl is Belle Delphine, a 19-year-old Instagram model with 4,000 subscribers in Patreon. She is also a gamer and cosplayer with raunchy contents in Snapchat.
Belle is selling her bath water in a retail site she owns by herself. It costs US$30 per bottle. So expensive for a bottle of girl's bath water, right? But she stated that the bath water is out of stock a few hours later on her Instagram post.
Why do these people want to buy her dirty stuff?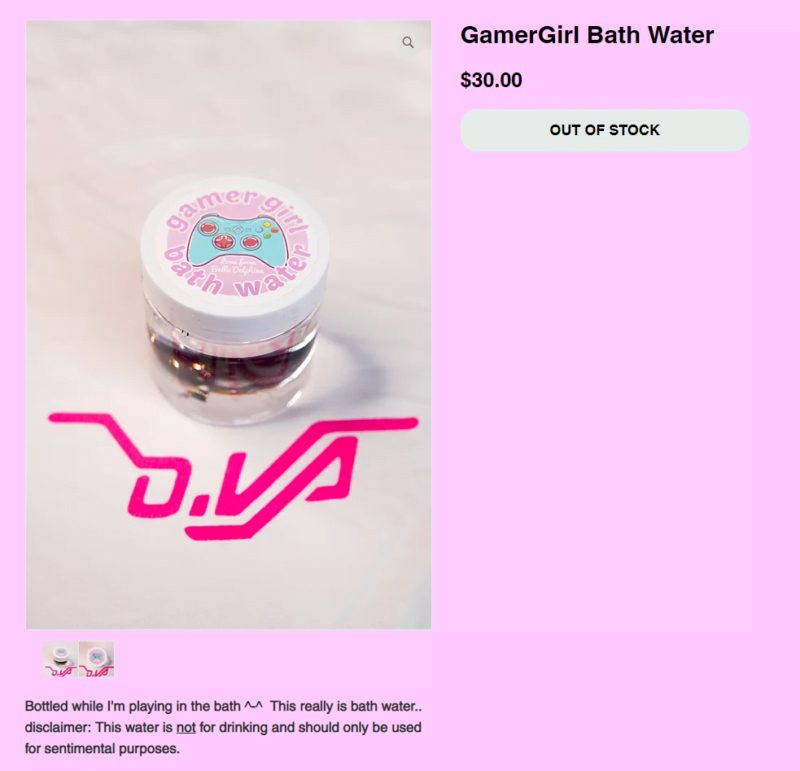 According to Belle, the water is not for drinking, but only for 'sentimental purpose'. She said that those who bought the water have weird fetishes. She also didn't think it would sold out in the first place.