Playing Minecraft on your own is very boring. So that's why Mojang gives features for players to play with their friends. However, before playing together, you have to add friends on Minecraft first so that later you can play together in your or their world.
However, unfortunately, many Minecraft players still don't know how to add friends to this game. So, that's why here, Wowkia will help you through this article to play together with your friends.
Actually, besides playing with friends, you can also play with random people in this Minecraft game. The method is straightforward; you only need to enter the random server you want. This is because there are so many servers that you can log into. If you are confused about how to play on the server, read the following article.
It's been a discussion about servers; here's how to add friends in the Minecraft game. Make sure you read the explanation below carefully so that later there won't be any mistakes while you're doing it.
Add Friends on Minecraft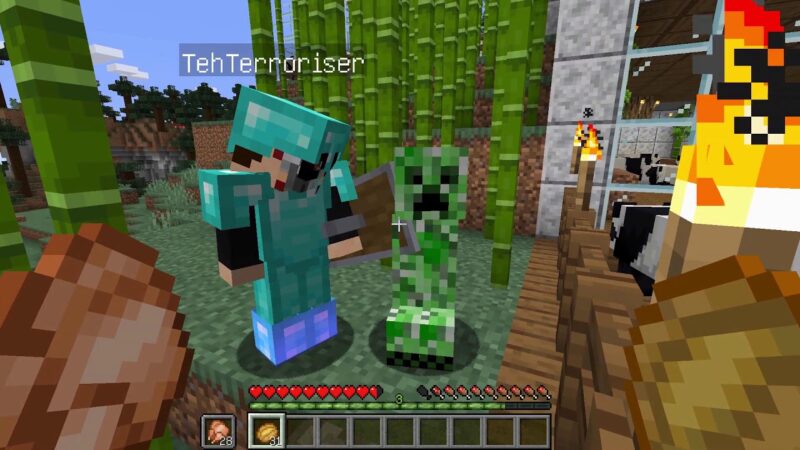 Usually, before adding friends, players need to enter their Microsoft account into the Minecraft game first. After adding an account, the "Friends" feature will appear in the main menu.
After getting the menu, you only need to press it and enter the friend's account data you want to play with. Usually, you can add friends from other devices. So, for example, if you're on a PC, and your friend is on a PlayStation, you can still play together. This is commonly referred to as Cross-Platform Friends.
However, the only difference is that only console players can use this feature. You see, I've tried to invite console friends via Minecraft PC, but there's no user I'm looking for. So, maybe I made a mistake that time or this feature is only for console players.