Why bother getting the best graphics cards or even the best keyboards for your gaming pc when you don't have the right gaming monitor? Depending on what kind of gamer you are, you should focus on the features that make the most sense to you. Kind of games you play is one key to choose the right monitor.
So, if you're planning on upgrading your gaming monitor and you need some options, we've got you. Below we have our top picks for the best gaming monitors. Let's see them below.
Best Gaming Monitors in 2019
1. ASUS ROG Swift PG279Q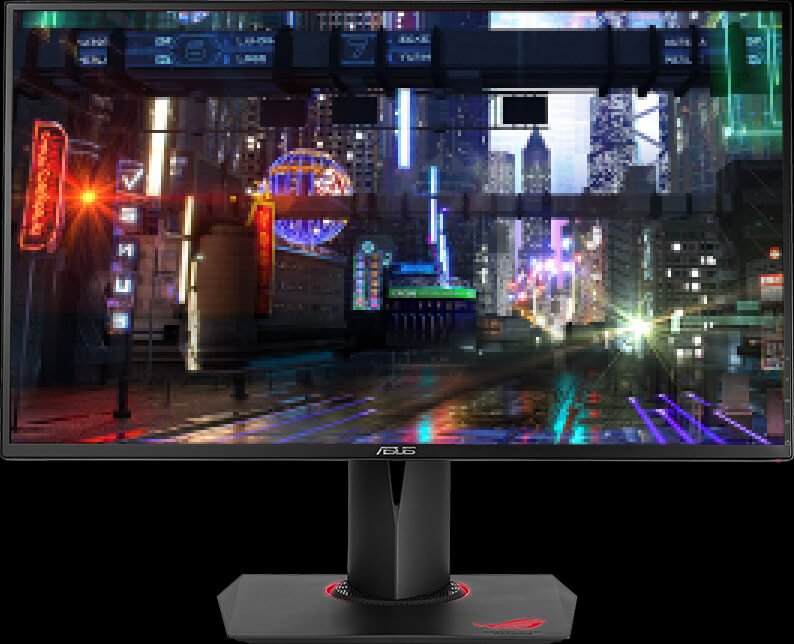 The Asus ROG Swift PG279Q is the best gaming monitor you can buy right now. It is a 27-inch monitor with a 2560×1440 resolution. It offers substantially more pixels than 1080p without being as demanding as a 4K panel. Plus, you can still get higher than 60Hz refresh rates. You can also comfortably run at 100 percent scaling in Windows.
Asus ROG Swift PG279Q's refresh rate can be overclocked up to 165Hz. Inputs include DisplayPort 1.2a as well as HDMI 1.4. Both displays also feature Nvidia's G-Sync technology for variable refresh rates. Seems like the only drawback to this monitor is the price. But it's definitely the best choice and worth every dollar.
2. Acer Predator XB273K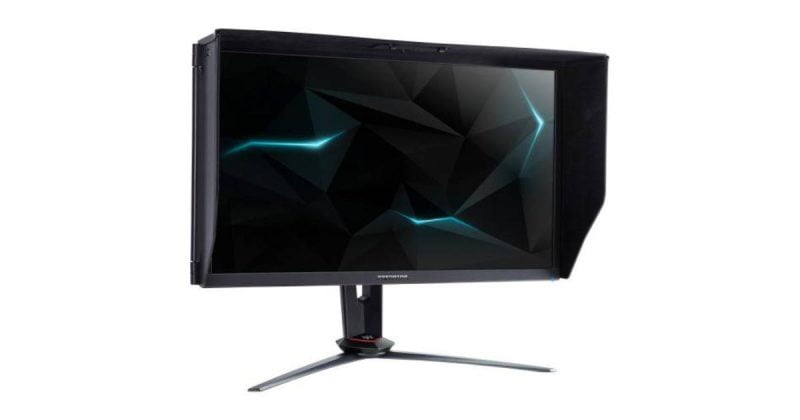 The XB273K bags you a terrific panel with exquisite image quality and, despite the apparent lesser HDR capabilities, wonderful colors, contrasts and depths to games too. G-Sync is present to offer stable pictures and smoothness in faster games. The refresh rate and response times back this up by being speedy too. And there's a solid range of ports available to you no matter what gear you're packing.
It might be kind of expensive, but it really worth the price. Having said that, we consider a monitor an investment. Just don't buy something cheap you'll want to replace in two years.
3. BenQ EL2870U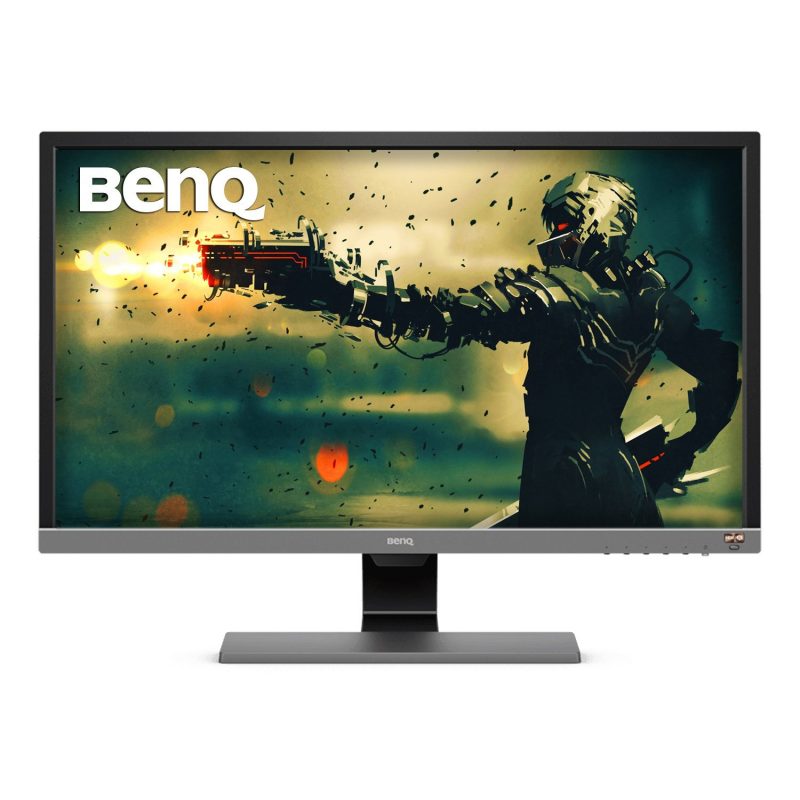 The BenQ EL2870U is a 28-inch gaming monitor that can display your favorite games in 4K HDR glory without breaking the bank. Its native response time is a blistering 1ms. It also touts a pair of integrated 2W speakers. Perhaps best of all, the BenQ EL2870U is graced with its own 3.5mm headphone jack.
Lastly, the BenQ EL2870U features a hard-wired button for toggling HDR on and off. Because sometimes it's more trouble than it's worth taking a screenshot in Windows with HDR enabled. And since it's relatively cheap, we're not too bothered by the fact that it foregoes Nvidia G-Sync in favor of AMD FreeSync.
4. AOC Agon AG271QG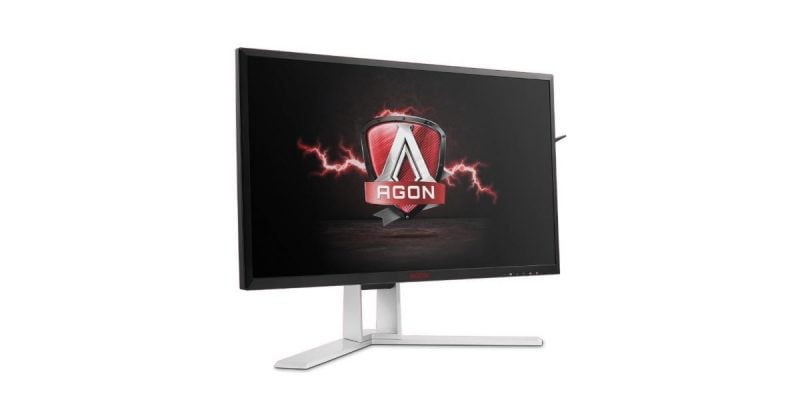 AOC Agon AG271QG is a curvy 27-inch 1440p beauty from the makers of some of the most renowned professional-grade monitors for video editors and graphic designers on the market. In terms of color accuracy, AOC's screens are regarded highly, and the AG271QG is no exception. Certified for VESA DisplayHDR 400, its brightness and vibrancy are enough to put most screens to shame. Plus, it has G-Sync, which ought to take a load off your GPU in your continued effort to thwart screen tearing and jaggies.
It's rare that a curved 27-inch QHD display featuring Nvidia's G-Sync tech at such an aggressive price. Because its refresh rate is exceptionally fast, it leverages a TN panel rather than an IPS one. But there's more to life than wide viewing angles.
5. ASUS MG279Q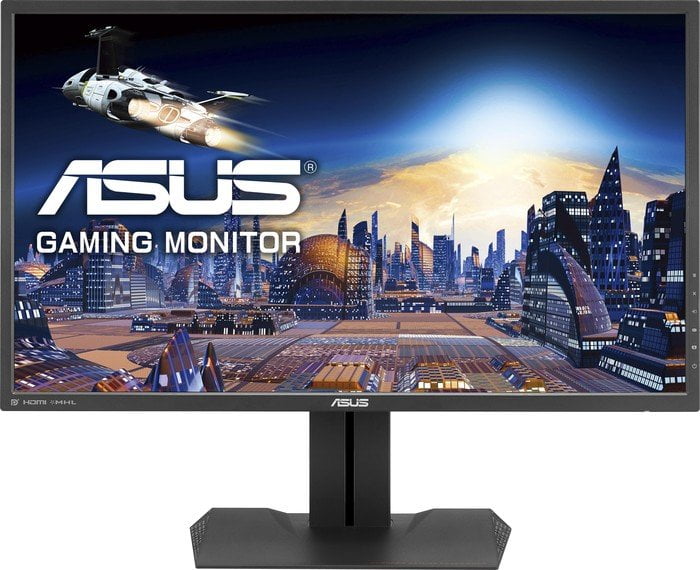 Asus MG279Q is the best monitor for AMD users who want a FreeSync display. It's a 1440p IPS screen that can refresh up to 144Hz. Thanks to that, colors look great even from off-angles. The base is sturdy and the bezel is fairly thin. It also has a light anti-gloss coating.
The contrast ratio is also great, and the ability to support multiple inputs makes this screen better for people who might want to connect a second device. It's one of the main differences you'll find between G-Sync and FreeSync. With no other IPS FreeSync displays that can match the MG279Q, this is a great monitor and an easy choice for anyone with an AMD graphics card.
6. Acer XR382CQK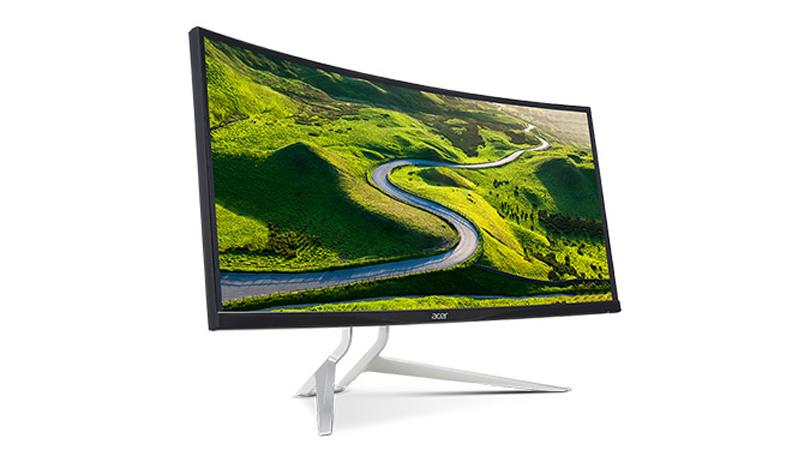 Acer XR382CQK is a massive 38-inch curved screen that features a QHD ultrawide panel with a 3840×1600 resolution. It has an aspect ratio of 24:10. The display also features FreeSync technology with up to 75Hz variable refresh rates. It's a big, bold, and beautiful looking display. And the zero-frame bezel-less approach is another welcome addition.
The cost for the best ultrawide display is steep, but at least you won't need to upgrade again for many years. Over $1000 for the XR382CQK may be a bitter pill to swallow, but the beauty of this screen will wash away the nasty taste in your mouth the instant you boot up your favorite games in 21:9 glory. This display should keep you gaming happily until 2025.
7. Acer Predator XB321HK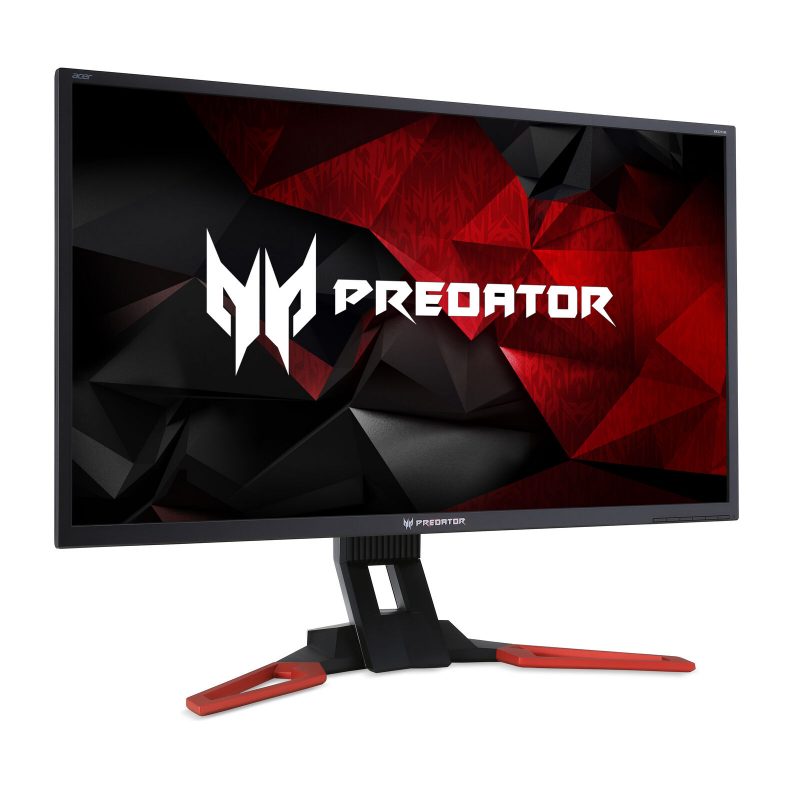 At 32 inches, the Acer Predator XB321HK gives you enough screen real-estate to actually put its 3840×2160 4K UHD resolution to good use. It's also an IPS display, so colors are vibrant, regardless of your viewing angle. And if you've shelled out on a pair of RTX 2080 or 2080 Ti cards, it's a fitting match.
Overall, the Predator XB321HK is an absolute beast of a monitor. It's built for people that want the best. But, until your graphics card can run a 4K display from a single GPU, I'd recommend sticking with a lower resolution screen. That way you get great gaming frame rates and are better able to take advantage of the benefits of the 144Hz and G-Sync/FreeSync technology.
8. ASUS VG248QE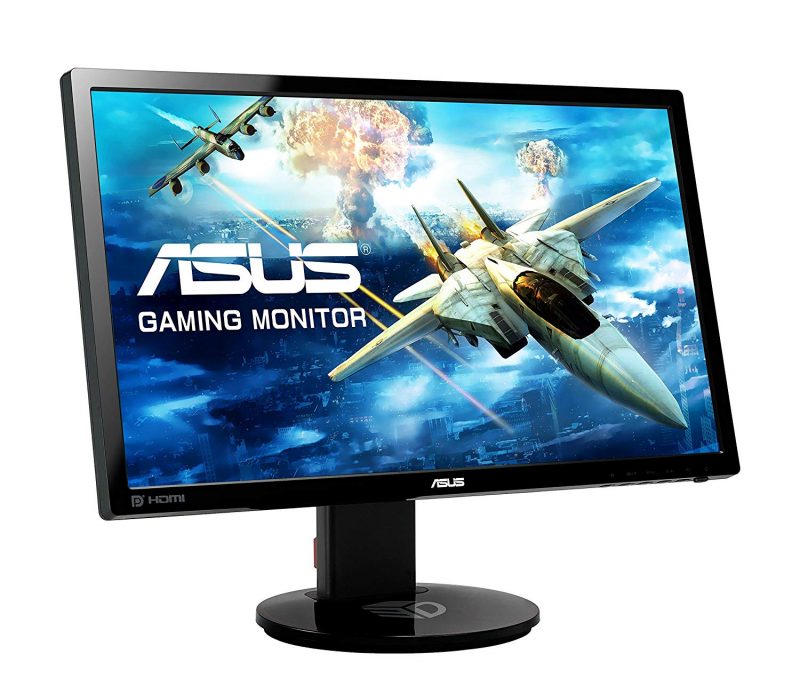 The Asus VG248QE still supports up to 144Hz refresh rates, all on a 24-inch 1080p TN display. It keeps prices low by opting to not include Nvidia's pricey G-Sync tech. And its TN panel gives washed out colors compared to the IPS panels. But the inclusion of 144Hz refresh rates makes this a better choice for gaming than most 60Hz 1080p displays.
Although we can not compare ASUS VG248QE's spec with other monitors list, as it is of course not the best gaming monitor. However, it is still the best monitor for budgeted gamers. If you still use your 5-years-old graphics card and choose to upgrade the monitor first, this can be an option for you. But, you can also upgrade your graphics card first, and the monitor later. See these best graphics cards to help you choose.
9. BenQ EX3203R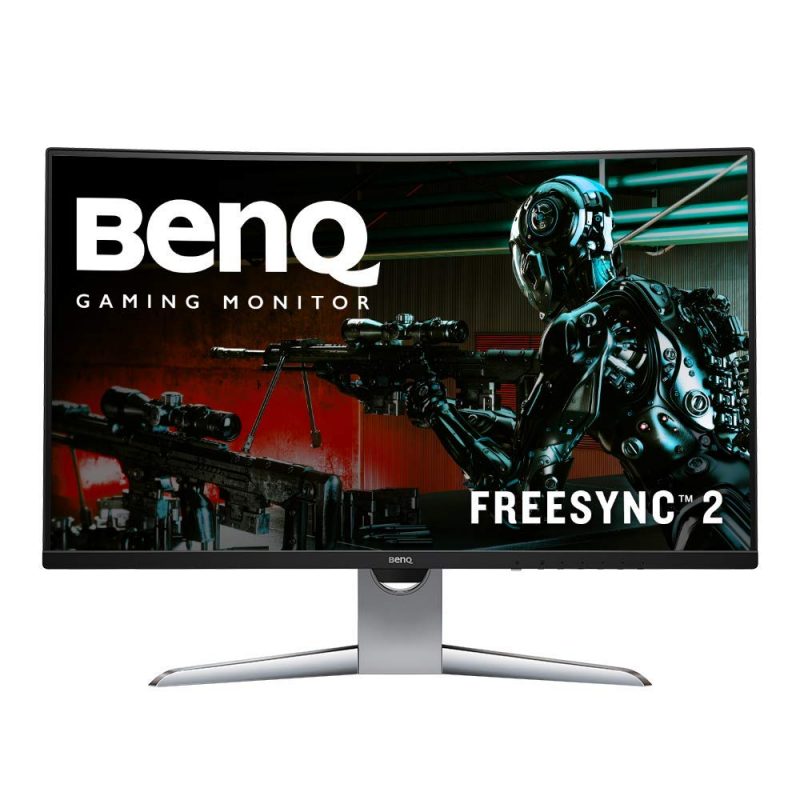 BenQ's EX3203R is a gorgeous, vibrant 1440p display that's well specced for gaming. The 144Hz refresh rate means you'll likely never experience tearing or artifacts. And it's more suited for AMD users rather than NVIDIA, as it uses Freesync.
Interestingly, BenQ has opted for a VA rather than an IPS panel. Compared to IPS, VA generally provides better contrast and probably contributes to the high refresh rate, though slightly sacrifices in the viewing angle and color accuracy departments. Unless you have an extremely well-trained eye, however, you're unlikely to notice the differences in panel tech, for better or worse. Also, of course, being a curved panel, viewing angles are less of a concern.