It's a great time to choose the best graphics card for your gaming PC. There are many options available. Whether you're looking to create a 4K powerhouse, or just have your favorite games running smoothly on high settings. This list of the best graphics cards has included the 2080 Super and the new Radeon models.
While they're still likely to be the most expensive part of your build, GPUs are no longer too expensive. So it's a great time to boost your rig and futureproof it for the next few years. We've got a list of the best graphics cards below. Read on.
1. Nvidia GeForce RTX 2080 Ti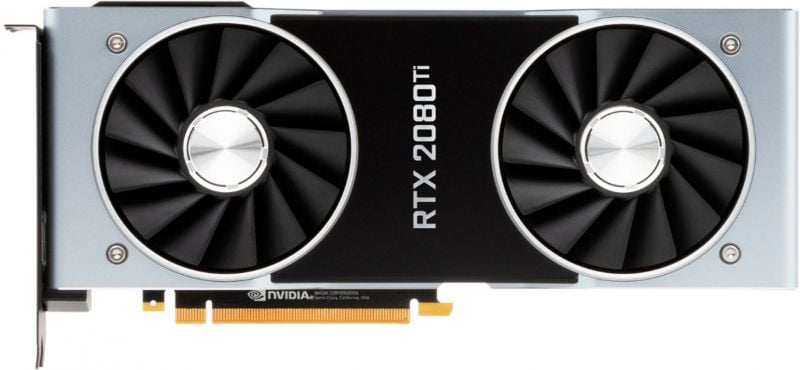 Nvidia's GeForce RTX 2080 Ti is the latest and most potent GPU around. It's also one of the largest consumer GPUs. The Turing TU102 is 60 percent larger than the Pascal GP102 in the 1080 Ti, with 55 percent more transistors. There are plenty of other enhancements in the Turing architecture as well. The cheapest 2080 Ti cards start at $999, with many selling for $1,199 and up.
If you're looking for the best value, Nvidia GeForce RTX 2080 Ti is not for you. If you want a 4k 144Hz HDR G-Sync display and the absolute fastest graphics card, this is the right choice. We're unlikely to see anything substantially faster for now, so you'll be able to sit comfortably for a while.
2. AMD Radeon RX 570 4GB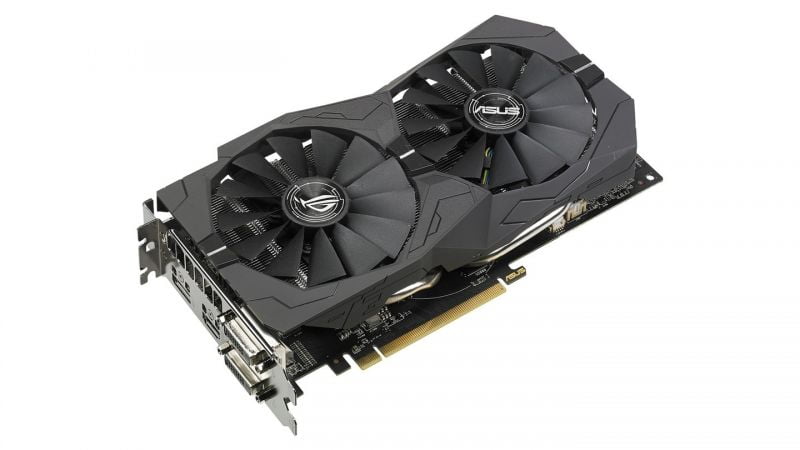 While far from the fastest, this is a superb value pick if you're looking for performance on a budget. Overall, the RX 570 4GB typically comes out slightly ahead of the GTX 1650 4GB. It's an excellent card to tackle the current 1080p games. If you're still leaning on integrated graphics or an older card, it's a cheap upgrade.
Most desktops are more than capable of running this 150W card without any difficulty. Though you'll need at least a 6-pin power connector, or possibly an 8-pin connector. It does draw more power than Nvidia's Turing-in-a-GTX-shell 16-series, but costs $30-40 less. If you're building a budget PC or upgrading from an older GPU, the RX 570 is a great starting point.
3. Nvidia GeForce RTX 2080 Super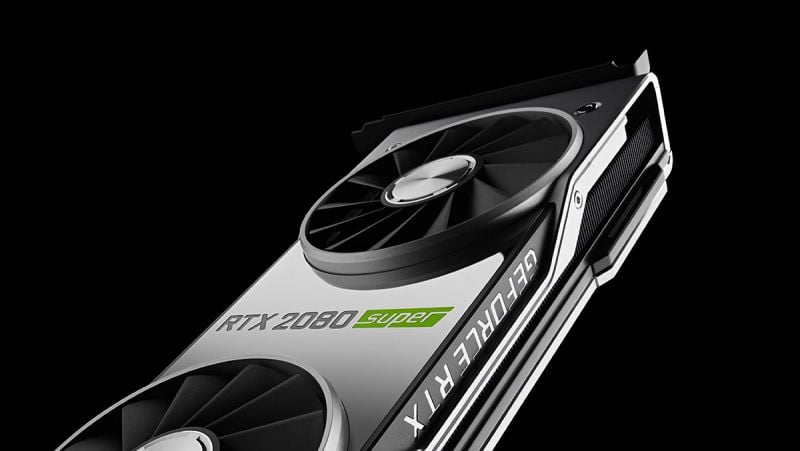 Although it's not the fastest, RTX 2080 Super will get you still excellent performance . It's the second fastest consumer GPU behind the GTX 2080 Ti, and save you a bunch of cash. And you still get the same ray tracing and deep learning features.
The one major caveat right now is that we're still waiting for more universal adoption of ray tracing and DLSS. The RTX 2080 Super can run games with ray tracing, but it's not best for 4K Ultra and 60FPS. That said, it can deliver very playable frame rates in triple-A titles at 4K, but not at the highest setting.
4. Nvidia GeForce RTX 2070 Super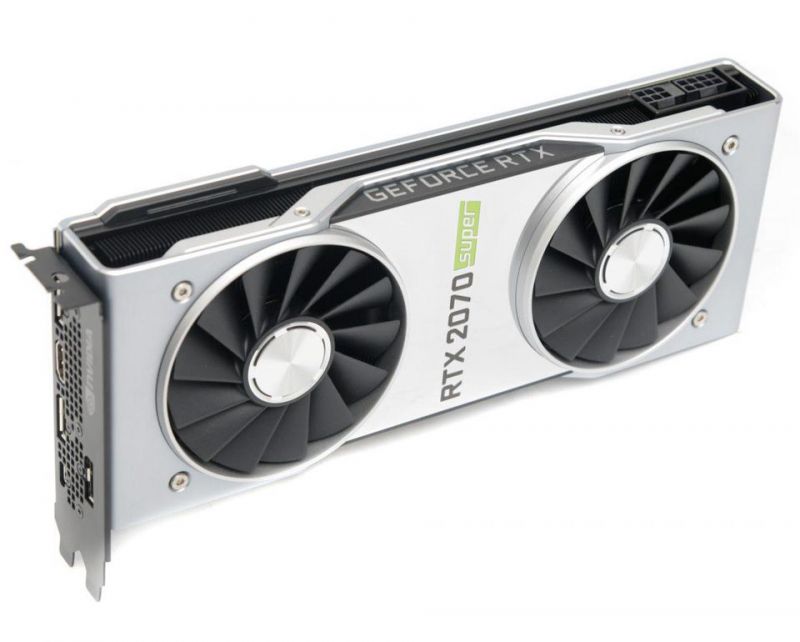 The 2070 Super retails at $499, the same price as the vanilla 2070 at launch, and offers some performance improvement. It moves to the TU104 chip from the base version's TU106, enables more cores, and increases clockspeeds. The performance bump is pretty predictable but also very welcome when it doesn't come with an increase in price.
The 2070 Super can attack triple-A games at 4K at medium or high. It does an excellent job of pushing more than 60 FPS at QHD. If you got a high refresh monitor or TV, you can squeeze some very high rates out at 1080p Ultra. The 2070 Super may not be a revolution, but it's an excellent card at a very convincing price.
5. Nvidia GeForce RTX 2060 Super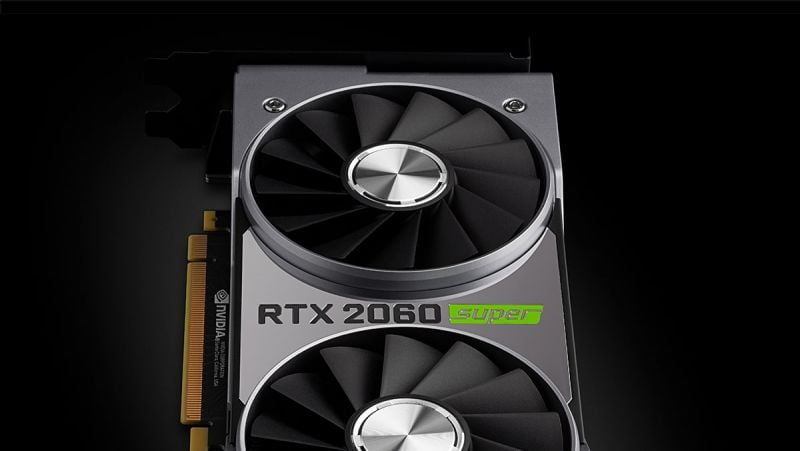 The RTX 2060 Super delivers performance roughly equal to a vanilla RTX 2070 but retails for $100 less. Att 1440p on a 144Hz display, the RTX 2060 can handle most games at close to high to ultra quality. It's more powerful than a 1080 but costs less, and is nearly twice as fast as an RX 570.
For DXR and ray tracing games, 1080p with DLSS often works well, and in a few cases 1440p with DLSS. You may turn the ray tracing setting down a notch, as ultra and high quality DXR are not much different.
6. AMD Radeon RX 5700 XT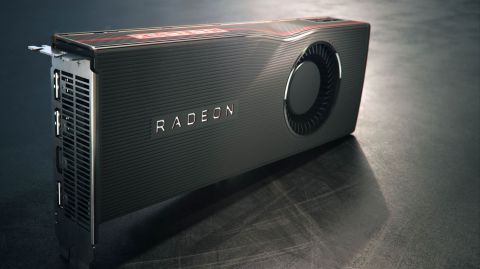 The 5700 XT is technically the middle offering between the base 5700 and the 5700 XT 50th Anniversary Edition. It uses the updated RDNA architecture and a 8GB of GDDR6 to deliver performance just ahead of Nvidia's 2060 Super.
The 5700 XT is great for getting high FPS on a high refresh display, or stable 60 FPS at QHD. With AMD's last minute price drop, it's an extremely viable alternative to Nvidia's 2060 refresh. It's slightly below the 2060 Super because of that lack of ray-tracing support but, really, it's tied for fifth.
7. Nvidia GeForce GTX 1660 Ti 6GB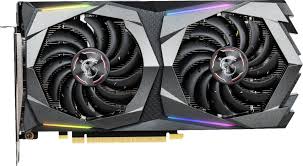 The GTX 1660 Ti is an odd departure for the new Turing architecture. But along with dropping the RTX and DLSS features Nvidia delivers a lower priced and impressively efficient design. It mostly takes over from the previous GTX 1060 cards, with more bandwidth and better performance at a similar price. In fact, it's almost a direct replacement in performance for the GTX 1070.
However, there are a few minor drawbacks. The GDDR6 memory delivers 50 percent more bandwidth than the 1060 6GB GDDR5. Ray tracing and DLSS might not such a big deal, but $70 more gets you the RTX 2060 Super. But if you don't want to go above $300, the GTX 1660 Ti is a great graphics card.
8. Nvidia GeForce GTX 1660 6GB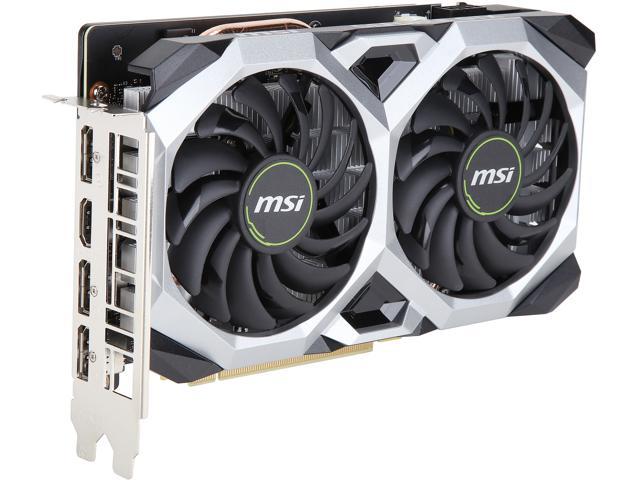 For roughly the same price as the outgoing 1060 6GB, the new 1660 boosts performance by about 10-15 percent. That puts it ahead of the RX 580 and tied with the RX 590, and it's a more efficient card as well. You'll typically only need a single 6-pin connection to power the GTX 1660.
The loss of 2GB VRAM relative to the RX 590 isn't really a concern in most games, especially at 1080p. 1440p is possible, but only at sometimes significantly lower quality settings. But while Nvidia wins on efficiency, the RX 580 and 570 remain exceptional values for budget-minded gamers.
9. AMD Radeon RX 590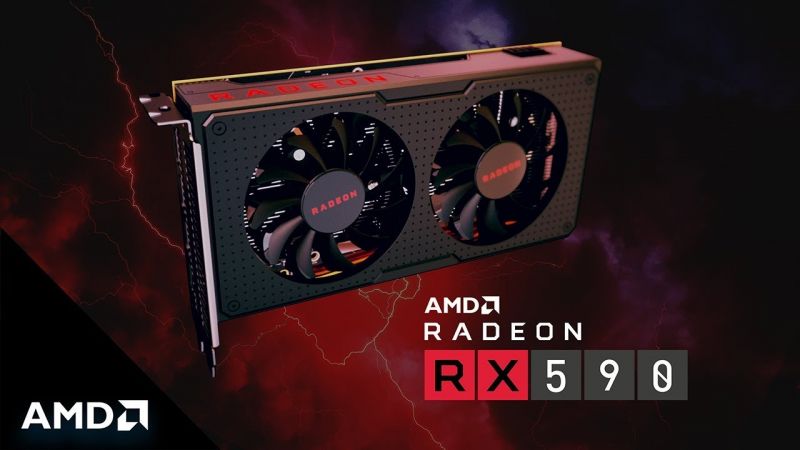 The GTX 1660 is roughly tied with the RX 590, at the same price, and it's a more efficient card. However, there are games where the 6GB on the Nvidia card can be a bit limiting. We rate the RX 590 just ahead of the 1660 for performance, though that's splitting hairs.
Compared to the older RX 580 8GB, the new revision has higher clockspeeds that boost performance by 15 percent. That's thanks to a refined '12nm' process, as otherwise the architecture remains effectively the same. The price is also about 20 percent higher. But if you're looking at total system cost, we recommend faster GPUs even if they cost more.
10. AMD Radeon RX 5700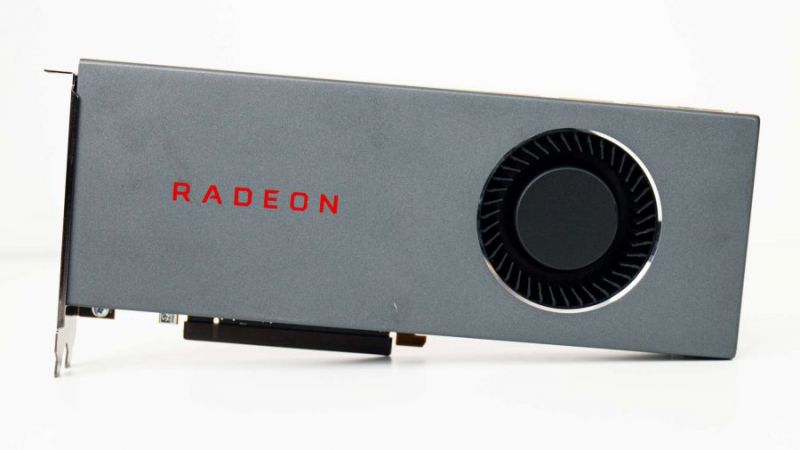 In the 5700, AMD has a card with the price and performance to genuinely challenge Nvidia's RTX offerings. At $349, with performance exceeding the 2060 by 10%, the 5700 is an excellent value.
The three core components that make this such a massive event for AMD's lineup are the Navi 10 GPU, the brand new RDNA architecture, and the 7nm process. It's easily the most impressive, and certainly the most important for gamers. While the 5700 may lack marquee features like ray tracing or DLSS support, in terms of base performance at this price point it's currently head of the class.
And those are the list of best graphics card in 2019 for your gaming PC. Make sure you have the best PC to play the best upcoming games in the future. Choose wisely.