Be careful when you choosing a game on Valve's platform, Steam. Because reportedly, there's a Steam developer who uses the name "Very Positive" to manipulate users, but it seems like it will come to an end.
Because of this cunning, Valve as the owner of Steam, finally banned the developer and his games in the store. With this news, we hope that Steam users will be more careful in choosing games, and not only in terms of reviews, but see gameplay and so on.
The Reason Why Valve Banned Very Positive Developers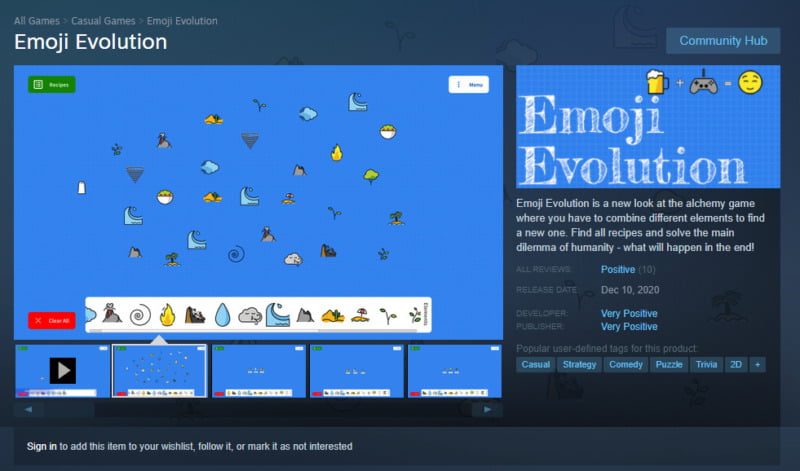 Valve banned the Very Positive developer themselves because the developer was cheating, in case you didn't know. They deliberately created the name "Very Positive" to manipulate the reviews that were on Steam.
As we know, the names of game developers and publishers on Steam are very close to reviews of users who have played the game. Now, with the name "Very Positive," people who don't look closely can be fooled by the name into thinking that the developer's name is a review of Steam users who have played the game.
"I noticed that the publisher/developer name is located really close to the reviews and has the same color, and I decided to use it for my purposes."

Emoji Evolution Developer
The anonymous developer of Emoji Evolution told Vice. Having 'Very Positive' reviews on your game will no doubt influence whether users will click on it or consider purchasing it, and for the less eagle-eyed, it could quite easily trick people into thinking that the game was well-received, when in actuality, the reception was 'Mixed.'
With this ban, Very Positive developers said they completely disagree with this accusation. To regain its rights, the developer, Very Positive, also said it would follow up on this issue. So, don't forget to monitor Wowkia Games regarding the continuation of this problem.