Shroud, a hugely popular streamer just announced on Twitter that he is making the new leap from Twitch to Mixer. Unfortunately, Twitch is losing yet another popular streamer to its competitor. In his tweet, Shroud wrote, "Same shroud, New home."
This comes after huge news from another streamer that Tyler "Ninja" Blevins was moving from Twitch to Mixer, which is owned by Microsoft. (For your information, Twitch's parent company is Amazon).
Shroud explained why he is joining Mixer in a press release.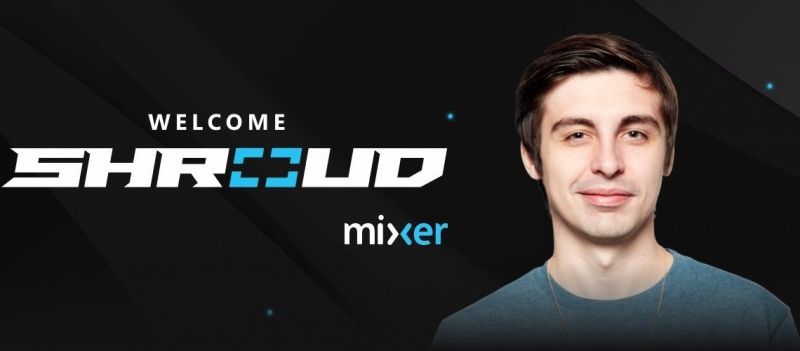 "Streaming is my passion and I owe my success to my fans who have helped me get to where I am now," Shroud said. "Mixer provides the flexibility to center my attention around them. I am excited to join the Mixer community, as well as continue to build relationships with both players and fans."
Shroud also encourages his fans to follow and support him in Mixer.
"The move to Mixer allows me to focus on what I love: gaming," he said in the press release. "I hope you all continue to be a part of my community in this transition, I can't wait to show you all the things we have in store!".
As for Ninja, one of Twitch's most popular streamers and the first-ever on the platform to reach 10 million followers. In August, Ninja announced that he was heading over to Mixer.
In the following interview, Blevins' wife also manager, Jessica, said Twitch's contract would have prevented his husband Ninja from being "able to grow his brand much outside of gaming." She also said her husband's Twitch chat had become "pretty toxic," and that Jessica noticed a change in Ninja's happiness due to the toxicity there.
Even moving to another direction, Ninja saw success right out the gate with his first Mixer stream beating his average Twitch viewer count. Still as amazing as it should be.
According to his Twitch, Shroud had over 7 million followers on the platform. Shroud listed as the second-most popular streamer on Twitch, behind only Tfue, based on a recent Business Insider survey.
Shroud is a former professional player for CS:GO, He also announced in a press release that he will be streaming on his Mixer account started from today.