Recently Monster Hunter Rise has posted a Tetranadon concept design via their official Twitter account. In this post, the team provided various initial sketches for Tetranadon that will be used later.
As you can see below, there are various designs, starting from the shape that looks like a turtle, platypus, and the like. In fact, the design for this monster may later use the platypus-frog-turtle-hybrid concept. However, if so, it will certainly be exciting to look at.
Besides that, if you are familiar with Japan, maybe if you pay attention, there is a design concept here that is very similar to Kappa, Japanese Yokai. In my opinion, the designs in this post each have their own uniqueness. So it must be hard to use which design concept for the Tetranadon monster.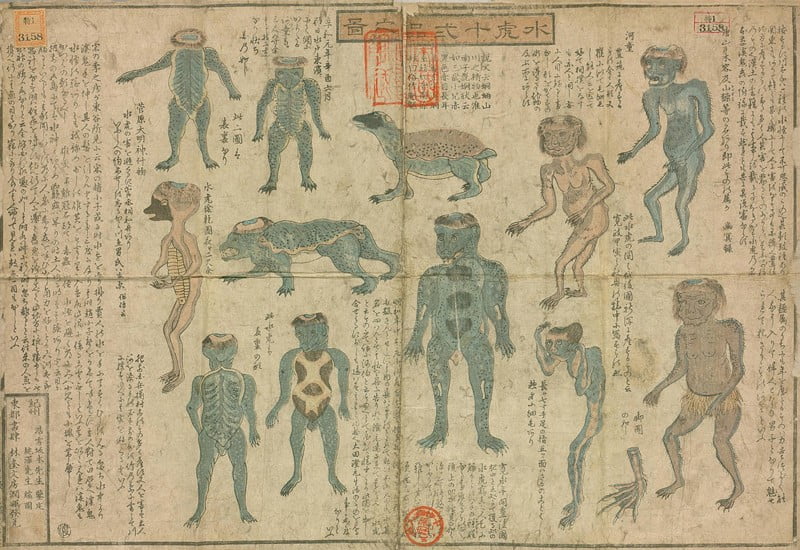 But certainly, the team doesn't seem to have any trouble choosing it. Because chances are fans will be able to vote on the mass design they want to use for the Tetranadon monster. So, with the help of fans, the team will have no more trouble when there are new designs for others.
In my opinion, the best Tetranadon concept design here is one that is similar to Kappa. So, you could say I prefer this one over other initial designs. However, if you don't like my choice, please say what design you think is better than this.
Tetranadon itself is one of the new monsters in the Monster Hunter Rise game for those who don't know. After it was revealed, this monster immediately became the favorite of the players in this game. Thanks to a lot of enthusiasm from the players, maybe that's why Capcom, as a developer, thought of a more unique design.