Mods and cheats allow some Grand Theft Auto: Online users to do virtually whatever they want, and as it appears, Rockstar Games doesn't seem to really care about it. At the very least, they're not actively trying to stop the unfairness running rampant in the game.
Even though they risk account suspension, many Grand Theft Auto Online players turn to mods to allow them to do incredible and often ridiculous things. For some players, cheating in GTA Online has even turned into a business.
Kotaku reports that some developers have turned mod menus into a lucrative career, offering downloadable options, physical discs, or even subscription-style services to enhance Grand Theft Auto's online gameplay.
In the past, Rockstar has affirmed its commitment to targeting cheaters in order to make GTA Online as fair as possible. In 2015, Rockstar announced they had "implemented new systems to allow us to more efficiently detect and target any players found running mods and cheat programs within GTA Online."
A post made to their website introducing the new system emphasized their zero tolerance for using mods or cheats, explaining it may lead to "disciplinary action," such as time spent in the cheater pool or a ban on the player's account. Rockstar also acknowledged players that were actively trying to stop cheating, writing, "Thank you to members of the GTA Online community who have been doing their part by reporting cheaters."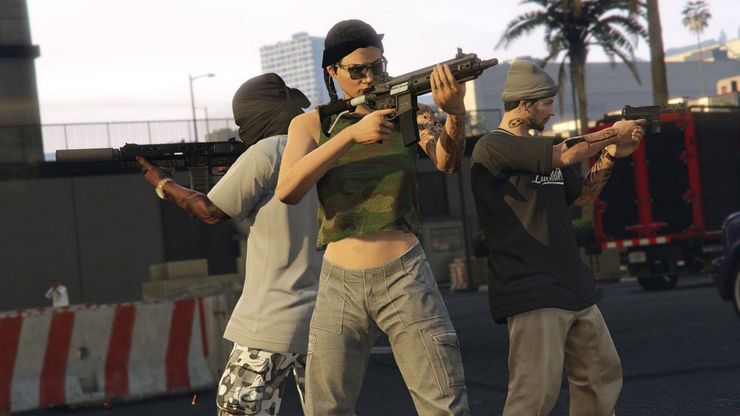 However, despite this, cheating continues to be a massive problem in Grand Theft Auto Online, and in recent years it's only gotten worse. Players are clearly tired of Rockstar's hypocrisy, and particularly the lack of attention they've given to resolving the game's numerous free money glitches.
Since Rockstar seems unwilling to fix such cheats – or, at the very least, what they have done so far has not been satisfactory in solving the issue – some GTA Online players have taken things into their own hands.
As of now, there doesn't appear to be a way to specifically stop players from taking advantage of certain hacks and exploits, but given the increased number of players attempting to stop cheaters, GTA Online users may find a way after all.
If one thing is clear, however, it's that GTA Online remains full of cheaters even years after launch, but Rockstar Games doesn't seem to be too bothered by it. So, what are your thoughts about this matter?