Not long ago, Mihoyo as the developer of the most liked game has launched the version 1.2 update for Genshin Impact, which gives players a lot of new content, such as Moment of Syzygy which Wowkia will discuss this time.
For those who don't know, this was the first time Syzygy was discovered by players when they saw the new Spiral Abyss event. In the update provided by Mihoyo, they did not say they would add this "Syzygy". So, because of this, many people are wondering what this event actually is.
Moment of Syzygy Event Explanation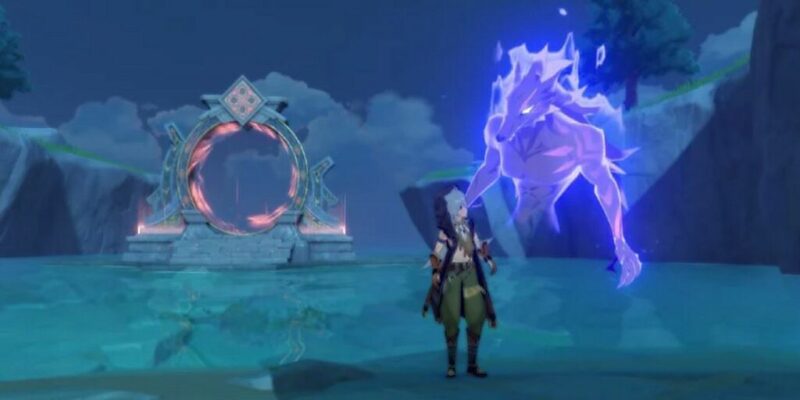 OK, back to the main topic. Syzygy itself is a new thing in Genshin Impact. This event offers various tantalizing prizes to players. However, to get the prize from this event, players assumed that they must complete the 8th floor of room 3 of the Abyss Corridor, and challenge the Abyssal Moon Spire.
However, After completing the new mission mentioned above, many players did not get any reward. They complained about it by reporting the problem to the support team. As the result, the team then makes a clarification about it. They saying that there was no such event called Moment of Syzygy in Genshin Impact.
So, actually, the Syzygy event in Genshin Impact is the third phase of the Spiral Abyss. Which will appear after you complete the Abyssal Moon Spire phase. Also, the prizes mentioned in this Syzygy are total prizes you get after completing all mission under the Syzygy event.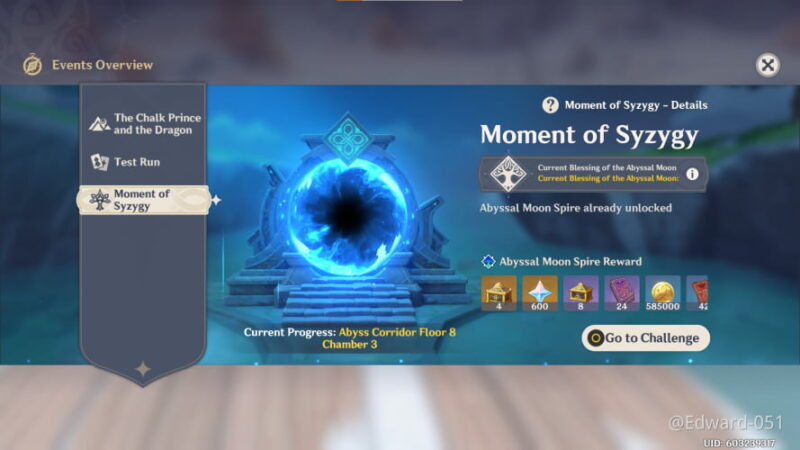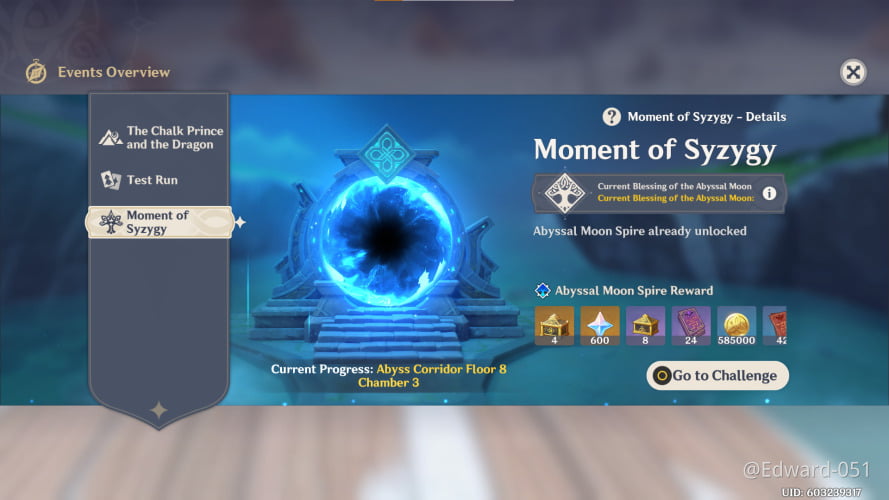 So there you have it. Hopefully, this article is useful for you guys who would want to know about Moment of Syzygy and don't forget to share this information with other Genshin Impact players, so there will be no more misunderstandings, OK!
---
Genshin Impact is a game created by Mihoyo and you can play it on various platforms, such as Android, iOS, PC, PS4, and is currently being developed for PS5 and Switch.