Dota 2 breaks its prize pool record once again. The International 10 prize pool has reached $40,018,195 as the battle pass ended on October 9th. Since 2013, the Dota 2 community has been able to contribute to the prize pool. As a result, The International prize increases greatly each year.
Valve has put $1.6 million since the first event back in 2011. However, with the community help, The International has been breaking esports prize pool records every year. This year, Dota 2 community contributes $38.4 million and that is $5.7 million more than the previous year.
The International 10 and Dota 2 Updates
The International 10 was originally to take place in  Stockholm, Sweden, from August 18th to 23rd. However Valve announced that they will delay the event due to the pandemic. On September 4th, Valve then announced that the event is most likely happening at the same location in August 2021.
As we reach the end of 2020, Valve gives Dota 2 an update for the fall season. This update includes new Dota Plus skins, features, guild updates, and MMR reset. Valve also shares insight about Dota 2 future.
In this fall season, for you Dota Plus subscribers, you can buy a community treasure. This treasure features 12 community-created sets for Nyx Assassin, Leshrac, Medusa, Vengeful Spirit, Weaver, Clockwerk, Faceless Void, Doom, Sven, Axe, Crystal Maiden, and Tusk.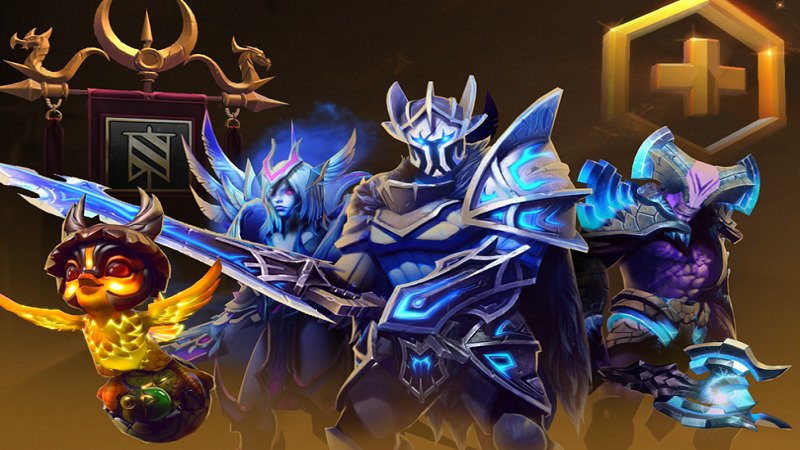 Dota Plus subscribers will also get access to the new Role Assistant hero grid arrangement. This feature lets you know about the latest hero trends for each MMR rank in Dota 2. Dota Plus enables you to keep some of The International 10 Battle Pass features, such as chat wheel sound effects, neutral creep pull timers, post-game healing and gold breakdown, and Battle Pass MVP system.
Being more challenging and competitive, guilds no longer have guild levels. Instead, now we have weekly leaderboards for each region. The higher your guild ranks, the more perks you can access, such as shards, sprays, and chat wheels. The fall season also introduces an optional MMR recalibration. If you want to recalibrate your MMR, you can go to Settings, and under the Account tab, there is a new MMR Recalibration section. This feature is accessible from October 22nd to November 22nd.
What Can You Expect in the Future?
In the future, Valve has prepared new Dota 2 content, features, and improvements for you. As you know, Dota Summit 13 is right in front of us, and Valve said that you could expect a new hero in late November. In addition to that, Valve is determined to reduce booster accounts and fix the matchmaking so that smurf will only have matches with other smurf accounts. Last but not least, Valve will improve Dota 2 performance on multi-core CPUs.