The Internet Explorer that has been running for 27 years has finally ended its journey. This happens for several reasons. One of the most influential is Microsoft which stopped supporting Internet Explorer starting on June 15, 2022.
Internet Explorer shut down, and Microsoft will direct users to the modern Web Browser, Microsoft Edge. This news became a meme for some, and some felt sad about their memories with Internet Explorer.
R.I.P Internet Explorer, End of The Era
It was August 15, 1995. "Waterfalls" by TLC was song No. 1 in the country. Bill Clinton is at the White House, and Microsoft is introducing a new way to surf the web with Internet Explorer.
Initially, Internet Explorer got a lot of responses, most said it was very slow, even in the modern era. Until finally, the web browser, which has been running for 27 years, is officially retired and will enter the trash box of internet history. Over the next few months, users who open Internet Explorer will be redirected to Microsoft Edge.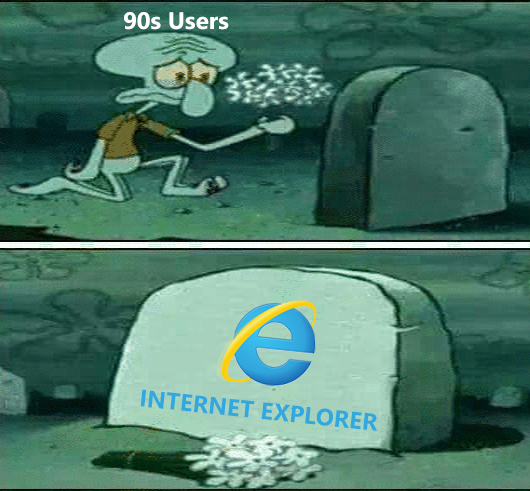 Michael L. Nelson, a professor of computer science at Old Dominion University, said that Microsoft's decision to shut down Internet Explorer and move users to a newer browser, Microsoft Edge, marks the end of an era.
It may not be the first browser, but Internet Explorer introduced many users of Windows in the 1990s to the Internet. It really helps users in accessing the internet on a wide scale.
Although it has never been a great browser, Internet Explorer has done its best for its users. RIP Internet Explorer – 26 June 2022.
---
So that's all the information about Internet Explorer, hopefully the information can be helpful. If there are questions or other things that you want to tell, you can write them in the comments below.