The Steam Summer Sale is one of the discount events that gamers worldwide must wait for because the Steam Summer Sale presents attractive discounts for many games available on Steam.
For those of you who may not know, Steam is a digital distribution service platform for PC games.
Steam Summer Sale 2022 starts on June 24, until July 8, 2022, and various games get discounts during this event. In addition, you can find different kinds of games released on PC, both those developed by indie developers to other big names, such as Bethesda, Bandai Namco, SEGA, and many more.
Discounted Games on Steam Summer Sale 2022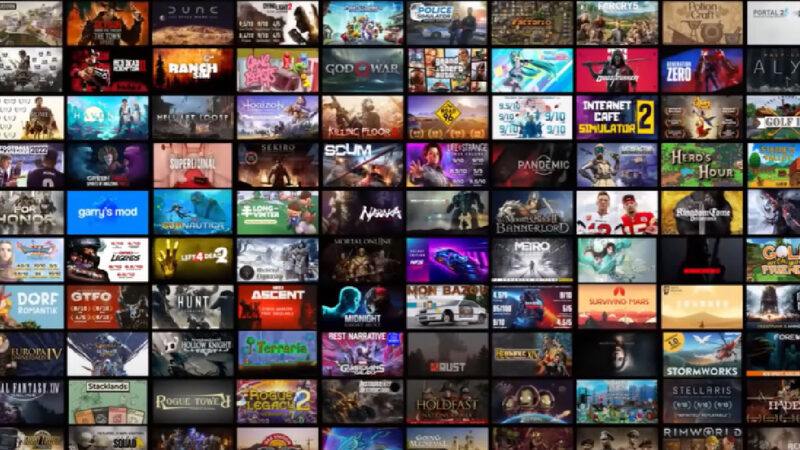 Through this Steam Summer Sale, you can get games that were originally sold for $20 and now get a 50% discount which can be redeemed at $10. Steam also added discounted games for less than $5.
For the record, the games listed below are only popular. That means there are still many other games Steam might discount on the Steam Summer Sale 2022.
Apex Legends
Ark: Survival Evolved
Black Desert
Cities: Skylines
Core Keeper
Cyberpunk 2077
Dead by Daylight
Destiny 2 – FIFA 22
Final Fantasy XIV Online
Forza Horizon 5
Ghostwire: Tokyo
God of War
Grand Theft Auto V
It Takes Two
Lego Star Wars: The Skywalker Saga
Monster Hunter Rise
Monster Hunter: World
Naraka: Bladepoint
Phasmophobia
Raft
Red Dead Redemption 2
Resident Evil Village
Risk of Rain
Rust
Sea of Thieves
Sid Meier's Civilization VI
Sniper Elite 4
The Elder Scrolls Online
The Sims 4 Tom Clancy's Rainbow Six Siege
Total War: Warhammer III
V Rising – WWE 2K22
Yakuza: Like a Dragon
---
So that's all the information about discounted games on Steam Summer Sale 2022. Although hopefully, the information can be helpful, if there are questions or other things you want to tell, you can write them in the comments below.