Electronic Arts has yet to make any official announcement of the next Plants vs Zombies game. But the company has recently begun a closed test of the Plants vs Zombies "Codename Picnic" on PS4 and Xbox One. And also, EA has trademarked 'Plants vs. Zombies: Battle for Neighborville' in Europe, according to Gematsu.
Neighborville is the name of the PvZ series' setting, where the plants and zombies do all their fights. A leak on Reddit last month suggested that the game will focus on more traditional games-as-a-service trappings. The game will include 20 customizable character classes, a social hub region, three free-roam regions, nine PvP modes, and more.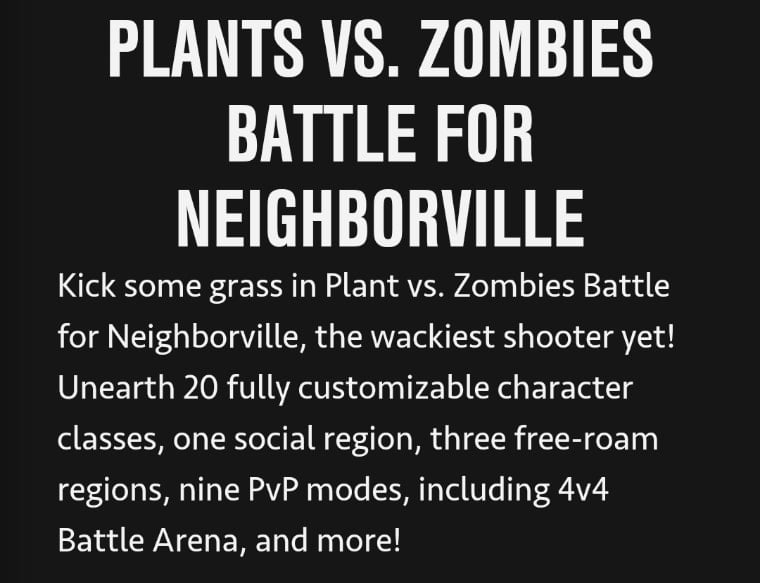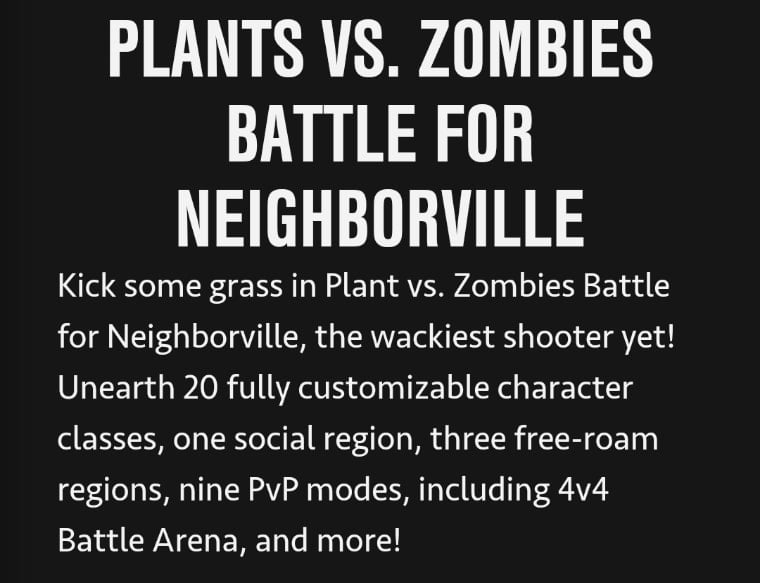 Trademark filings aren't always the surest bet. But given the obvious existence of Codename Picnic, it may only be a matter of time before the game becomes available for consoles.
So what's your opinion for the next Plants vs Zombies game, Battle For Neighborville? Will you play it on its release? Leave your comments below. And don't forget to always check the latest gaming news on Wowkia, so you won't miss the updates.