We're continuing to Lost Riches part 2. If you haven't been paying attention or too busy farming, Lost Riches is a treasure hunting event. The event started on January 8th. You can get some nice rewards from this event. I'm talking about the 300 Primogems.
Ganyu will be released on Wednesday, January 13th (UTC +7). For you who want to get her, you might want to get this event done in no time. To learn a little bit more about Ganyu, you can go to our previous article here.
The treasure hunting isn't even hard, all you need to do is to find all the Iron Coins in designated locations. But, of course, I'm here to make your day easier. Here are the Iron Coins locations in Starfell Lake and Guili Plains. I'll also give you insight into the special treasures in Brightcrown Canyon.
Lost Riches Part 2
In Lost Riches part 2, we're going to Starfell Lake and Guili Plains. I will mark the coins with the pickaxe icons and the Co-op Challenge with the star icon. While collecting the Iron Coins, you might encounter a Co-op Challenge. The challenge is about destroying 6 barrels in 15 seconds. It's doable on solo though, just git gud!
Starfell Lake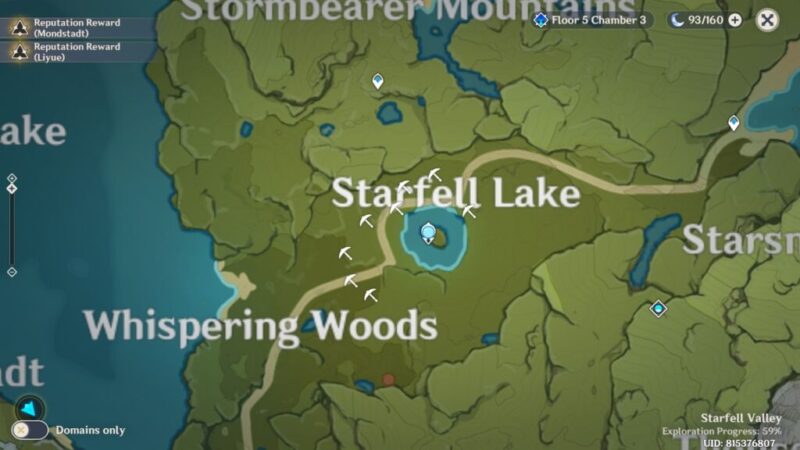 There's nothing special here, good old treasure hunting. The coins are near trees or bushes. You will fight like 2 parties of Treasure Hoarders if I'm not mistaken. You might also want to collect some Windwheel Aster for Traveler Ascend Material while you're at it.
Guili Plains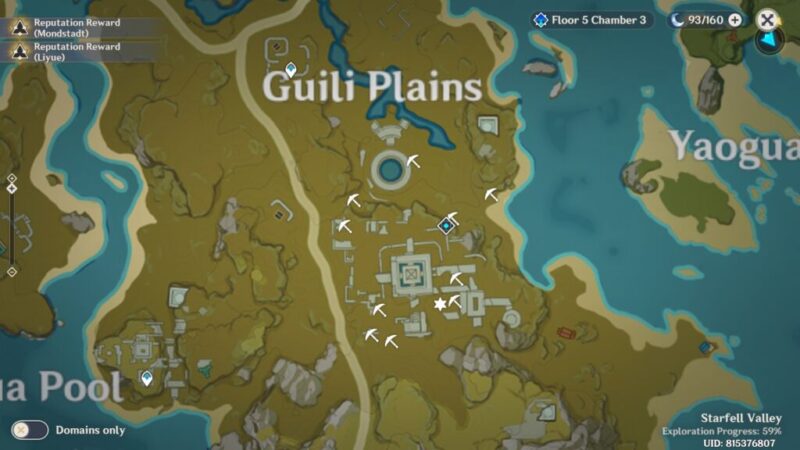 There are 10 points you have to visit here in Guili Plains. The Iron Coins can be found near the ruin walls or rocks. You will also encounter 2 parties of Treasure Hoarders here. And, as I mentioned before, you can get a Co-op Challenge here. I marked it with the star icon. The barrel is on ruin walls, I recommend you to use archers to complete this challenge solo.
Lost Riches Special Treasure 1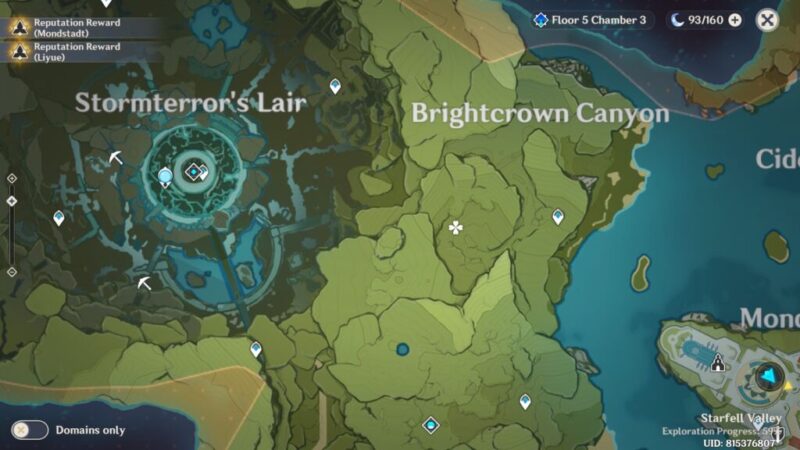 I marked the special treasure challenge location is the 4-leaf clover icon. To get the treasure which is 50 Primogems and 3 Hero's Wit, you have complete a challenge. It's pretty hard to be honest. You have two fight two Abyss Mage, Cryo and Hydro. There's no time limit, but you have beat them with no more than 3 times Frozen status.
I recommend you to go with Electro and Pyro. For my case, I use Razor and Amber and it works pretty well. Get them together, then start with Amber's burst. Once the Cryo shield gone, I go with Razor's burst to Electrocute the Hydro shield away.
P.S: Don't fight them on rainy days.