If you want to create your Club name in a game made by Electronic Arts, namely FIFA 22, there is a way. More precisely, this step can be referred to as change the club name in FIFA 22, giving you the right to change the name of the club you chose earlier.
So, here Wowkia will only tell you how to change the club's name you have chosen. In fact, in this feature, you can also create abbreviations for your club. This abbreviation will later be seen in the match.
Apart from that, if you already understand our discussion this time, here's how to change it. This feature can be used in various platforms, such as PC, PlayStation, Xbox, etc. So, this guide does not focus on one platform only.
Change Club Name in FIFA 22
First of all, you need to open FIFA 22 first. After that, later in the game's main menu, you will see the Ultimate Team menu, and you need to open it. After that, in Ultimate Team, you will see various tabs and just open Foundations, as shown in the photo below.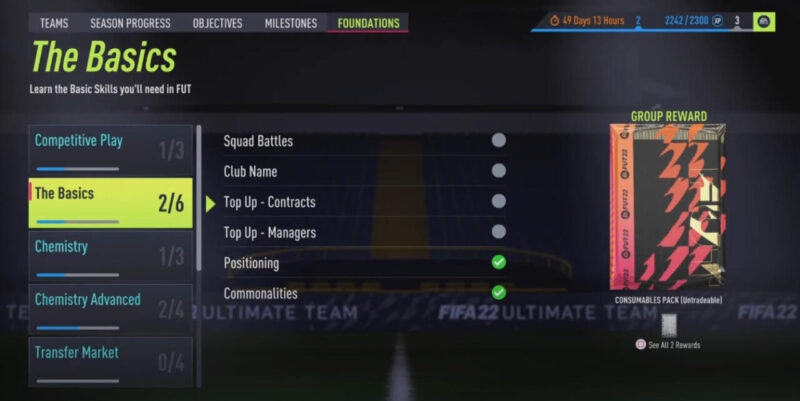 If so, go to The Basics tab and select Club Name. Later, you can change the club's name as you wish; for example, you will only see random words in the photo. In addition to changing the club name, as I said earlier, you can also create an abbreviation for the club here.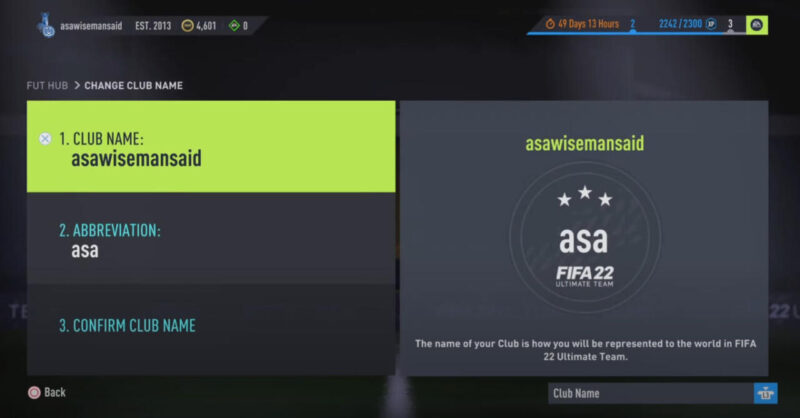 After filling in the club name as you want, now you need to save it. If you have, then you have successfully changed your club name in FIFA 22. If you need another guide regarding this game, don't forget to say it in the comments column.