With the launch of Chapter 3, Season 2, we have received a lot of new content in Fortnite. Among them are two new vehicles, the Tank and the Battle Bus. They also returned their favorite vehicle, the Helicopter Choppa.
The Choppa is back to Fortnite, players can once again take to the skies in the reintroduced Choppa. But first, you need to find them, and like always, there are only a limited amount Fortnite Choppa locations on the map. Here is where you can find it.
7 Fortnite Choppa Locations
Not like before, the locations of Choppa in Fortnite Chapter 3 Season 2 have changed. There are six of them scattered around the edge of the map that players will be able to find.
Seven Outpost I: Southwest of Greasy Grove. Near the edge of the map on the cliff.
Seven Outpost II: East of Sanctuary. Located on the southernmost island.
Seven Outpost III: Northwest of the Logjam Lumberyard. Up in the snowy mountains.
Seven Outpost IV: North of Camp Cuddle. Make your way to the top of the cliff past the river.
Seven Outpost V: Northeast of the Daily Bugle. Near the shore.
Seven Outpost VI: East of Chonker's Speedway. Make your way to the southeast area of the track near the small island.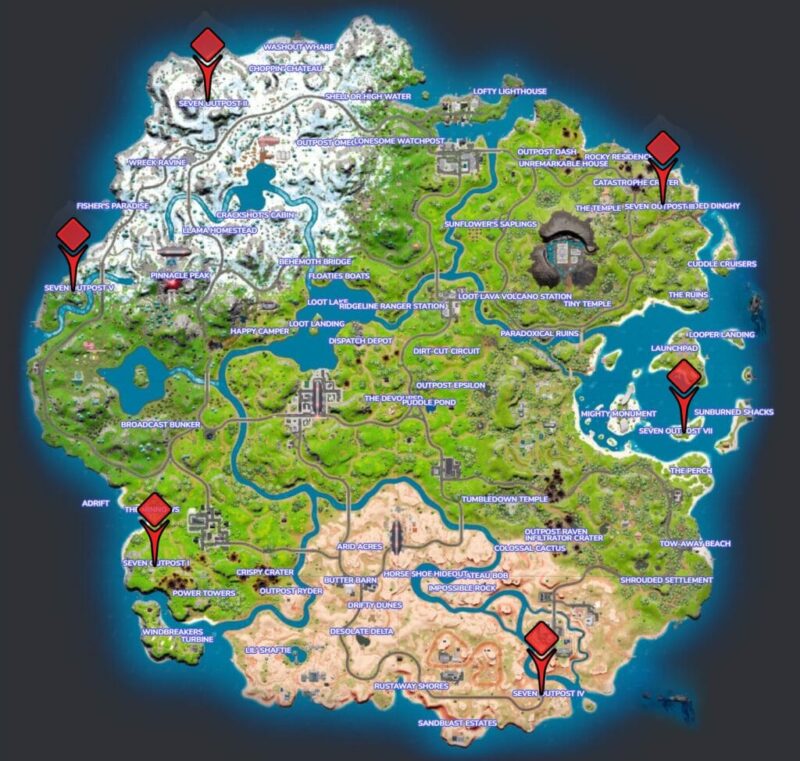 You can get a Choppa at the start of the match at its location. However, there will be many players fighting over this Choppa.
The Choppa has 1,500 Health, making it the strongest vehicle in the Fortnite right now, can carry a maximum of five players, and have a boost feature.
---
So that's all the information about Fortnite Choppa locations we can give to you. If there are questions or other things that you want to tell, you can write them in the comments below.