As you know, one of the aspects that people like the most about Fortnite games is the use of emotes that allow players to express themselves. So, because of this, Epic Games also released another emote, namely Dua Lipa emotes for Fortnite.
The emote song which comes from Dua Lipa is called Don't Start Now. As the name suggests, the emote is an emote created by Epic Games based on the single hit Dua Lipa of the same name.
Price of Dua Lipa Emotes for Fortnite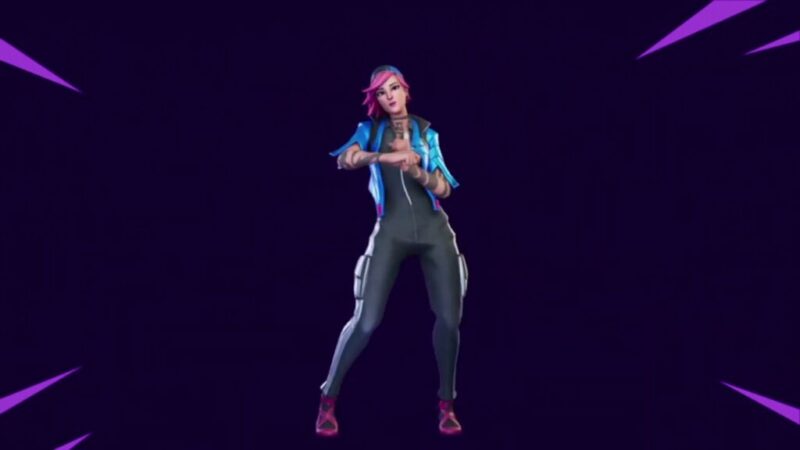 The emote itself is now available and you can buy it at the Item Shop for 500 V-Bucks. Indeed, for most people this emote is quite expensive, but considering that this is an original emote from the song Dua Lipa, it is definitely a fair price.
The origin of this emote was created because there was someone with the username Thexhan who posted the dance below to TikTok in January 2020. When Thexhan posting this dance, many other users tried this dance and returned to posting the dance they made on TikTok.
At this time, the dance that Thexhan made with 6.5 million likes, 363.7 thousand shares, and 34.3 thousand comments became very viral and was finally included by Epic Games into the Fortnite game.
Apart from Dua Lipa emotes for Fortnite under the name Don't Start Now, there are also other dances based on hit songs available on Fortnite. The emotes are Savage by Megan Thee Stallion, Say So by Doja Cat, Blinding Lights by The Weeknd, and Toosie Slide by Drake.
In addition to this dance that originated from TikTok, there are also other dances that are in the current Fortnite game such as Dynamite by Bangtan Boys (BTS), BOP by DaBaby and Never Gonna Give You Up by Rick Astley.