Finally, the main event is here! Lantern Rite Festival event has started! Well then, it's time to farm some good amount of Primos and materials. I tell you, the rewards of this event are not disappointing. Then, with all these rewards, let's just hope that RNG Jesus is upon us.
Okay now, let's talk about numbers. I'm assuming that this event's gonna last for about 3 weeks. Mihoyo promised that they'd give us 1600+ Primogems on this patch. CMIIW, last week we got 480 from Fortune Trove + 60 from Geovishap quest, so that's 540.
Now, on Lantern Rite Festival's first day, we can collect about 320 Primogems from various quests. Later on, I'm guessing we can collect about 60-120 Primogems a day from the event. That's from part 2 of Xiao's story quest and Lantern Rite Tales, and maybe there more quests to come. That said, I guess we can say Mihoyo kept their words.
On top of that, we're going to get 10 Intertwined Fates from Login Rewards, isn't that cute?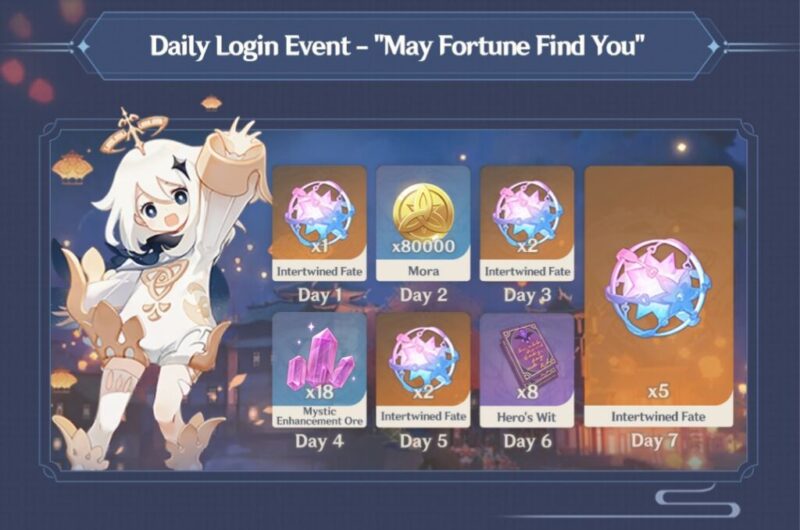 Lantern Rite Festival contents
Let's talk about the festival's content now. We got Xiao's story quest, Lantern Rite Tales, we got Theater Mechanicus mini-game, Xiao's Market, and of course, the 'Stand by Me' event.
All That Glitters (Xiao's story)
SPOILER ALERT!
First, we got Xiao's story quest. As you might know, this patch revolves around Xiao, both the meta and the events/quests. So, before you can access the Lantern Rite Festival content, you have to play his story quest. The story itself will tell you Xiao's history as a Yaksha and how he's been living his life alone, fighting Karma all along.
It's a bit sad, to be honest. Then, because you (as the Traveler) and Paimon are full of 'positivity' and consistently trying to bring happiness to all, you'll use this festival to cheer Xiao up. (Awww)
Lantern Rite Tales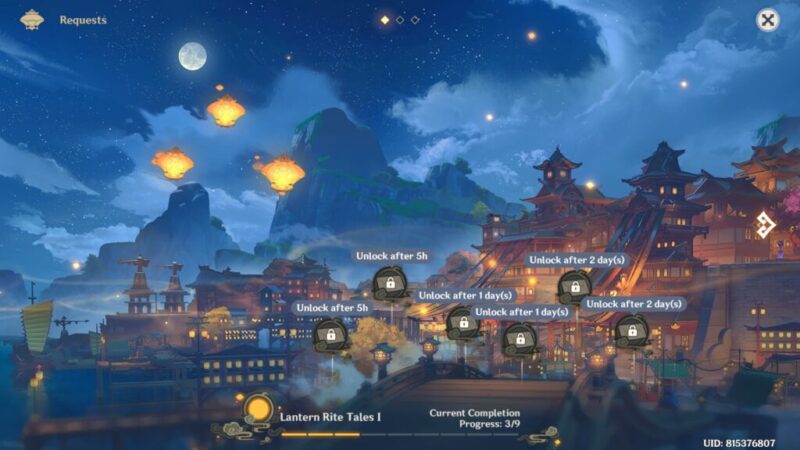 This one is about world quests. Basically, you're like the festival committee. It's about hearing the story and doing the request of Liyue's people. These requests count as world quests. While it's pretty boring at times, you'll get 30 Primos each. So you better work.
By doing Lantern Rite Tales, you'll get Festive Fever points. You'll need these points to further unlock the event's contents.
Theater Mechanicus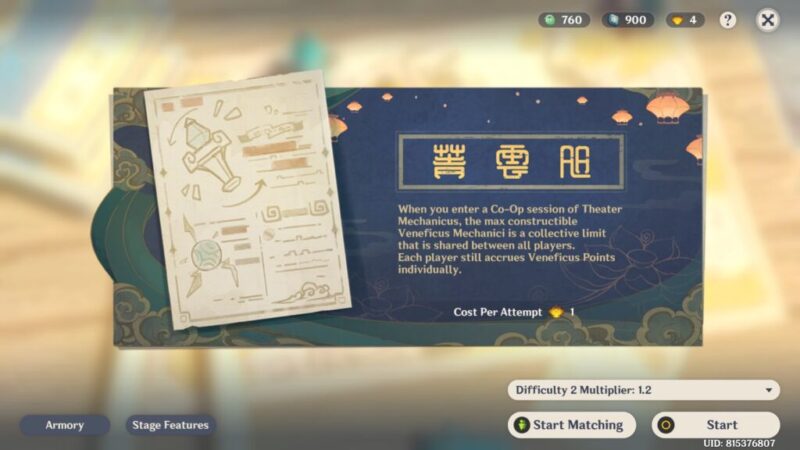 This is the tower defense mini-game they mentioned earlier on the stream. To put it simply, this is Plants vs. Zombies on roids. Hilicurls and Abyss Mages come from portals, and you have to prevent them from escaping to another portal. To do so, you have to utilize the elemental towers called Mechanici.
It's pretty fun, especially to play on Co-op. But, the important thing about this Theater Mechanicus is the achievements and rewards, the Peaceful Talisman.
Xiao's Market
No, no, Xiao doesn't own any market. It's just a name. The Xiao's Market is just the good ol' event exchange shop. You can have dozens of materials here, including the new Dust of Azoth. Dust of Azoth is a material used in crafting to alter the element of a crystal (Character Ascension Materials).
The currency used for Xiao's Market is the Peaceful Talisman from Theater Mechanicus!
Stand by Me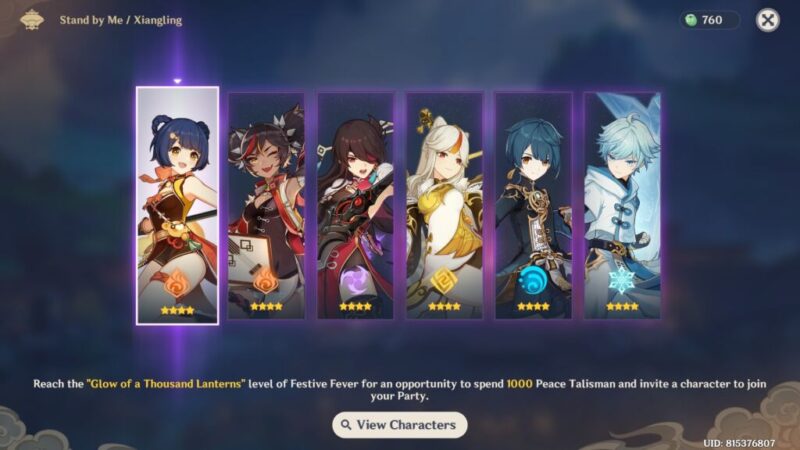 Ah, Finally! The finest contents of Lantern Rite Festival. Here, Mihoyo lets you choose 1 4-star Liyue Characters by paying 1000 Peaceful Talisman. You can use this chance to get your favorite characters or enhance their Constellation. You can't get your 4-star character on day 1 of Lantern Rite Festival since we also need to increase the Festive Fever.
---
How about that? Do you enjoy this new event from Mihoyo? As for me, I like it. I think this is better than Dragonspine. While Dragonspine was still about exploring and doing bosses, this Lantern Rite Festivals offers more rewards and a better vibe. Also, this event is more newbie-friendly.
However, I'm not really surprised by an event this big on 1.3 because Chinese New Year is on Feb 12th. This is a special event.