Are you interested to craft item in Valheim's game, especially Frost Arrows, but you find it a little bit difficult to do so? If yes, then you have come to the right place. As you can see, here's Wowkia will share how to get Obsidian in Valheim easily.
Yep, Obsidian is indeed the last ingredient you need in this Vahleim game. You see, with Obdisian, you can make various very powerful tools, such as Frost Arrows which Wowkia had touched on, Poison Arrows and similar tools which are closely related to Obsidian.
Here's How to Get Obsidian in Valheim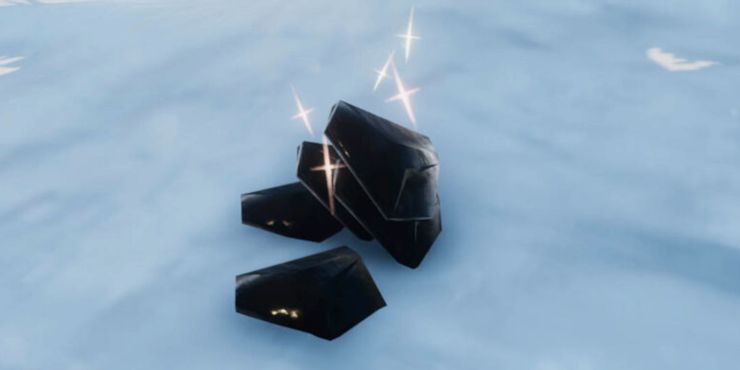 Okay, if you already understand enough about our discussion this time, to find Obsidian, players have to explore the snowy mountain Biome. Since Obsidian ore will later appear as jagged black rock on top of the snow, you will be able to find this rock easily.
In addition, because Obsidian was extremely rare in the wild, players had to look carefully at the surroundings when looking for rocks in the snow mountain. You see, if you don't look carefully, you will pass the Obsidian ore and have to go back to the snow mountain again to find another rock (if necessary).
As additional information, in order to make sure that your journey in search of Obsidian runs smoothly, Wowkia recommends that you use Valheim's Wolf Armor which will stop the freezing of players.
Not only that, in order to mine Obsidian, players needed to have an Iron Pickaxe. So, if you don't have this tool, you should make it right away before following this how to get Obsidian in Valheim article. You see, without an iron pickaxe or something as powerful as an iron pickaxe, you won't be able to mine Obsidian because the rock is too hard.