Another event has come to Pokemon GO, namely Spring into Spring, which will take place from April 4, 2021, to April 8, 2021. At this latest event, you will have a collection of challenges that can be completed and get prizes.
Also, in the Spring into Spring event, players will be asked to catch ten specific Pokemon that players have to look for in various places. In fact, to find this Pokemon, you also need to look for it in a certain state.
Besides, after completing this Spring into Spring collection challenge, players will get a Lucky Egg, 50 Lopunny Mega Enery, and 2,500 XP. This event celebrates the implementation of Mega Lopunyy who recently served as the boss of the mega raid, because you see an interesting prize here.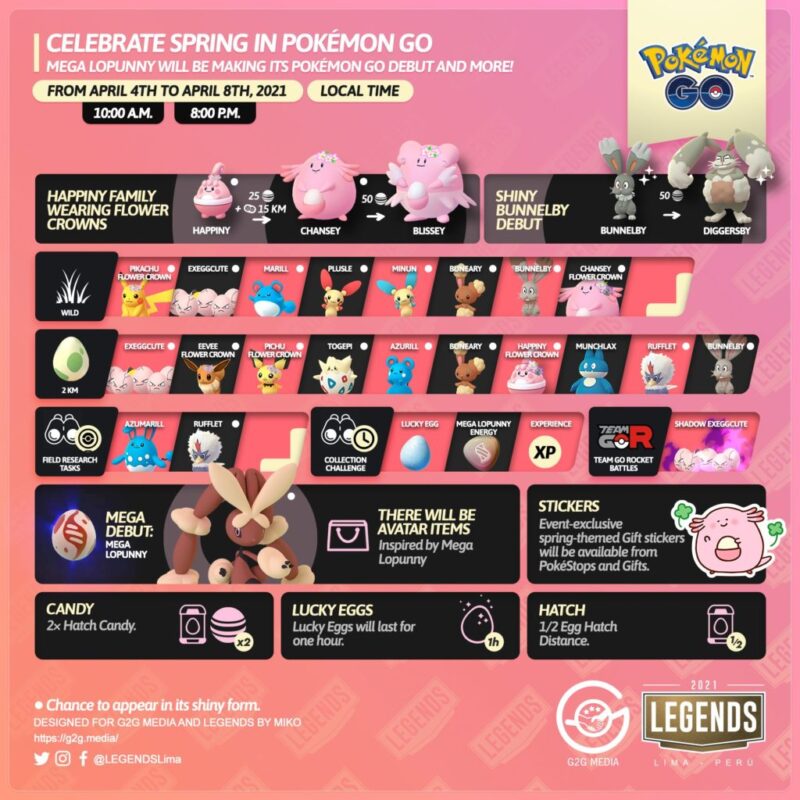 Back to the main topic, as Wowkia said before, you need to catch 10 Pokemon here. Exeggcute, Shadow Exeggcute, Bunnelby, Diggersby, Plusle, Minun, Azumarill, Flower Crown Chansey, Flower Crown Pikachu, and others Pokemon on the show.
Pokemon GO: Spring into Spring Guide
For the first Pokemon GO game guide, Exeggcute has the most likely GO Rocket team to get because the Spring event makes it easy to obtain. So, you only need to save one player after the battle.
Next up is Diggersby, a Pokemon with a strange symbol next to it and cannot usually be found in the wild. You see, to get Diggersby, players need to make Bunnelby evolve into Diggersby, which requires 50 Bunnelby candies.
The next Pokemon that might be hard to find is Azumarill. However, if you don't want to search for it painstakingly, Azumarill can be found after completing the Catch 15 Exeggcute field research assignment. You can get this task through any Pokestop.
You can easily get the rest of the other catch by increasing the Spring's spawn rate into the Spring event. Apart from that, players can also get Pokemon through various field research tasks, which will certainly take quite a lot of time.