Indonesian indie developers, from the creators of Coffee Talk and A Raven Monologue, Toge Productions, and Mojiken Studio are teaming up to deliver a new visual storytelling experience. When the Past was Around is an adventure point-and-click puzzle game about love, moving on, letting go, and the joy and pain of everything in between.
After a year of development, When the Past was Around will be available on PC via Steam on September 22, 2020. And it's coming with the console version coming soon after. On a side note, When the Past was Around was featured at the Indie Arena Booth during Gamescom 2020, and had the honor of winning the Best Game award.
When the Past was Around, players experience the game's story, not through words or dialogues. But through beautifully hand-drawn art created by talented Indonesian artist, Brigitta Rena. The game's feature list claims it contains, in totality: "a curious girl, owl, hand-drawn art, a sweet and peaceful home.". All of these are excellent features, and all of them are present in the 10-minute demo that's already available. In particular, the home is especially beautiful, mostly because it's full of a wonderful variety of pot plants. Unfortunately, you can (and sort of have to) knock them down and cause a mess.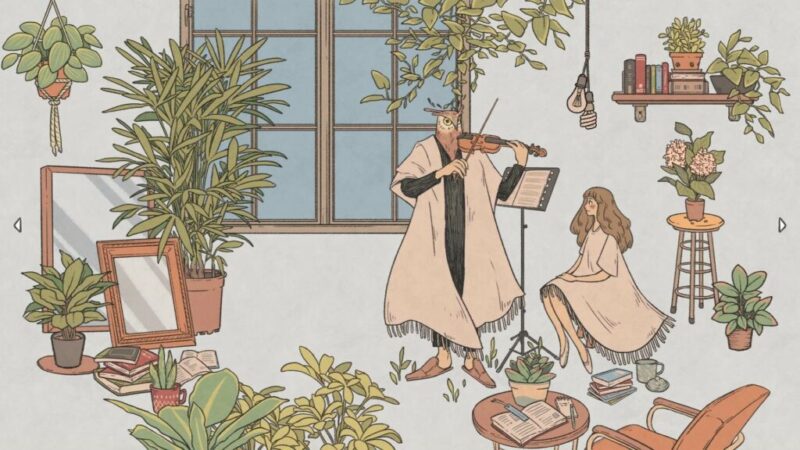 Players will get to explore a bittersweet tale between a girl and her lover in a surreal world consisting of disjointed rooms of memories and time. The demo mostly centers around helping your owl buddy find their form. Though by the end it's somewhat questionable about how good an idea that was. It has a sort of Florence-y feel if you remember the sweet, short mobile game from last year. Like Florence, the story isn't told through words but through this sketchbook-like art style. It's a little more whimsical than Florence, though, and more open to interpretation. What exactly this beast is up to isn't clear, though it might become so through the full game.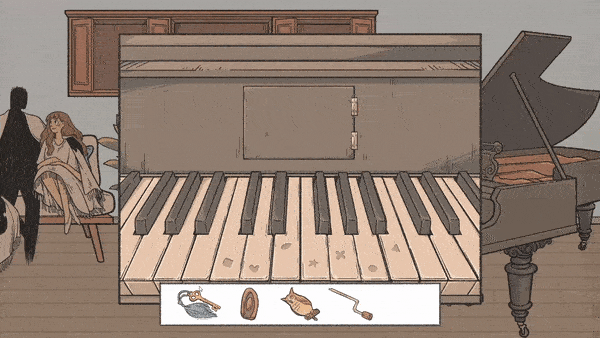 Through various intriguing and brain-teasing puzzles to solve, players will uncover a game about overcoming the past and finding the self. On your journey, atmospheric violin music will accompany you from the peaceful days to the angstiest moments.
"With each clues gathered, puzzles solved, and doors unlocked, the girl will find her way, unravelling the secrets between her and the beast, the secrets which she used to know," says the game's itch page.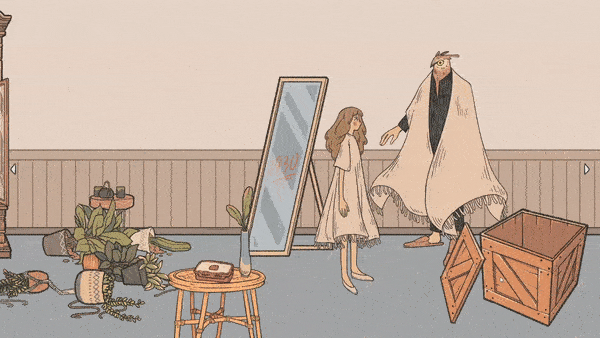 No word on when When The Past Was Around will be expanded. But the demo is full of lovely things to poke at and good music to listen to anyway. And find out more for yourself on Steam. What do you think about the artworks? Let us know in the comment section below!