Since there are various hints or Easter eggs, it is likely that there will be a Zombie mode in Call of Duty Warzone in the upcoming season 2. You see, this is not an ordinary clue because the hint itself is a tool that "said" to activate the Zombie.
Indeed, many people do not understand what is meant in this guide. However, this is most likely a hint that there will be a Zombie mode in season 2.
Zombie Mode in Call of Duty Warzone Season 2?
As you can see in the Twitter tweet below, there is a user named Eric Maynard who found a clue at the hospital. The hint itself is a kind of machine that if being approached it will output a script that says ZAI / ACTIVATE_ZOMBIES.
Even though there is a command script, unfortunately for some reason the user cannot use or interact with the machine. So, that's why until now many people don't understand what is meant by this machine.
Moreover, Treyarch as the developer of the Call of Duty game also said nothing about this discovery. However, what is certain is that Treyarch might try to tempt players with machines to activate these zombies.
Hint for Zombie Mode in Call of Duty Warzone Found on Rebirth Island
Apart from all that, there are also other oddities in this game. It's like the player experiences screen distortion, especially when entering the office on the new Rebirth Island map. Yep, many people are affected by this distortion for a few seconds.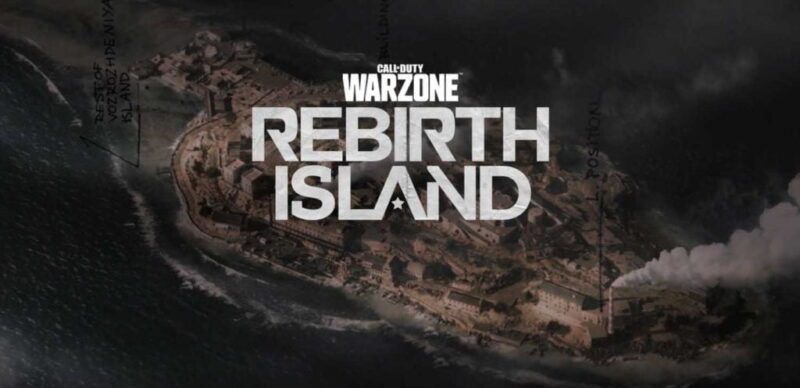 However, there is a Reddit user named u / Soggy_nugget86 who posted a lengthy version of the distortion that also includes some Russian dialogue. Because it can't be understood, there is a fellow Redditor named u / Wolf-of-icewrack who translated this dialogue into English and you can see it below.
"-Dispatch, this is Russian ship" Vodyanoy "channel 1-2, over.
"-This is dispatch, requesting shipping permit to Verdansk, over.
"-Dispatch, cargo secured, all systems are fine. Get ready to go. Over."
Not only that, but there are also other indications that the Vodyanoy ship is believed to be carrying Nova 6, a biochemical weapon that previously appeared in Black Ops Zombie on the Rebirth Island.
Because of all these hints, it looks like Zombie mode in call of Duty Warzone is very likely to appear simultaneously in the next season 2. However, what is certain is that this is just a hint or a rumor. So, you don't have to trust this discussion regarding the Call of Duty Warzone.