Have you ever played Genshin Impact? Well, I have, and I admit it's pretty awesome. It's certainly one of the best RPG to come out this year. I guess it won't be a stretch to say that because the game is immensely popular right now. Here, I want to share my takes on Genshin Impact. This is your Genshin Impact review.
To start my Genshin Impact review, I'll catch up a little bit. Okay, the game was released on September 28th, 2020, and since then, it has been downloaded tens of million times already. The game has been hyped up since mid-year.
Based on the trailer, we can see miHoYo is still using that anime visuals and sound recipe from Honkai Impact 3rd. Before we continue, here is the Genshin Impact trailer.
Story and Characters
Genshin Impact is an action RPG with fresh designs and sounds, unlike Honkai Impact 3rd that use techno and futuristic concept. When you start the game, you will find a pair of siblings fighting over some 'unknown god' they say. Then, you have to choose to play one of the two. Not long after, both of you are defeated and sent into a realm named Teyvat.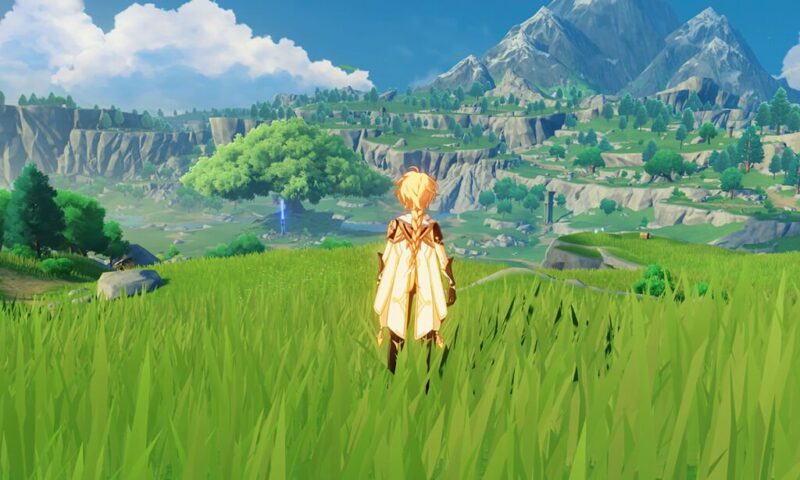 Teyvat is a colorful realm, I assume it's ruled by seven gods of elements, namely pyro (fire), hydro (water), geo (earth), anemo (wind), electro (lightning), cryo (ice), and dendro (nature). The graphics are similar to BOTW, with its anime-style remix. The visuals are striking, have a high saturation, and feel very fresh. Props to that.
The story resembles an anime, spesifically like some isekai genre. You came from nowhere into Tevyat, and suddenly you realize you are a prodigy. Next thing, you group up with some party. In this case, it's Knights of Favonius. Furthermore, for the characters include cute clumsy girl check (Amber), the Ara Ara check (Lisa), smart and cocky guy check (Kaeya), strong girl check (Jean), and many more. You know the rules.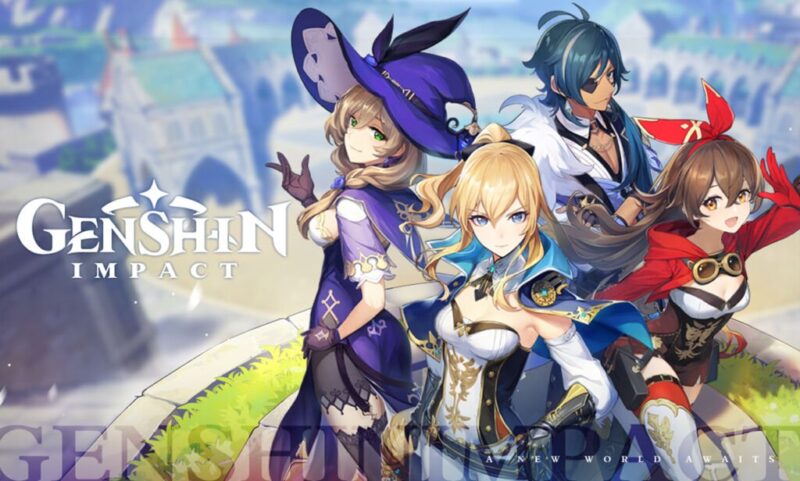 Genshin Impact Gameplay Review
Next on Genshin Impact review, we have it's simple yet unique and beautiful gameplay. The controls are simple and effective, hence why this game is available for cross-play. The basic tutorials are about 10 to 15 minutes long, and it perfectly encapsulates the gameplay. The gameplay feels unique for me, this is the first time I saw elemental attacks could interact.
As I said earlier, there are 7 elements in Genshin Impact. All these elements could interact and creating a new effect. For example, pyro (fire) and electro (lightning) are creating overload (explosion), hydro (water), and cryo (ice) are inflicting frozen effects. I really like this system, it creates a lot of combo moves. You can choose the combo that suits your playstyle or your battle.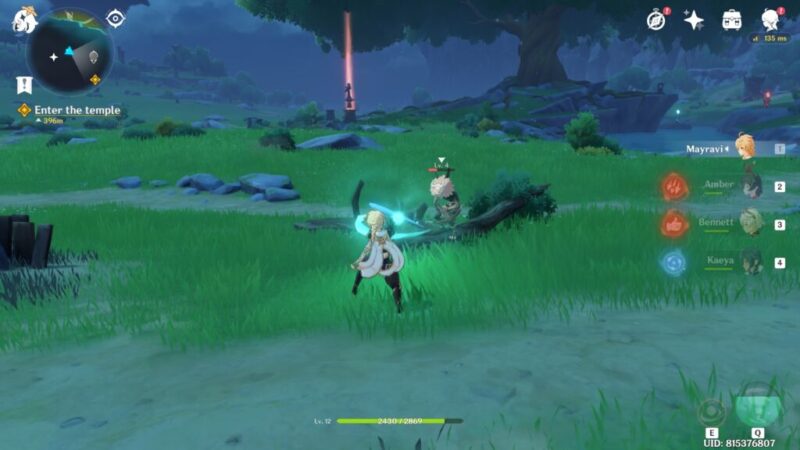 Genshin Impact uses a party system, which means you can bring 4 characters into battles or dungeons. Moreover, you can switch your character amidst the battle, enabling you to create powerful and unique combos. Each character in your party may also have different weapons. So, you have to kind of mix and match the characters.
The Grinds
You can't talk about RPG without talking about the grinds. Genshin Inpact characters equipment consists of weapons and artifacts (or accessories to put it simply). There are 5 types of weapon, physical and magic. The artifacts grant you stat bonuses and also have set bonuses. The stats are simple, you have HP, attack, defense, elemental mastery, and max stamina.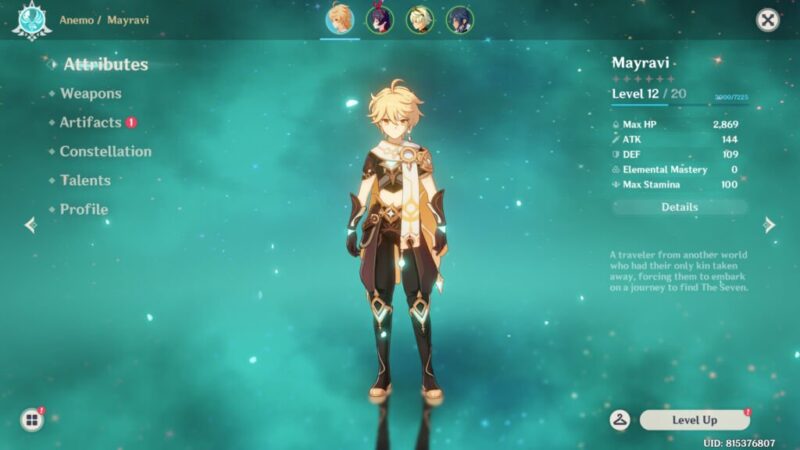 Leveling up your character and enhancing your weapon is also simple. The battle rewards are good, and the game difficulty is just right. The game may be a lil' bit hard for the few early hours, but it's definitely doable. There is also this AR (Adventure Rank), leveling this up will grant you access to even harder enemies and greater rewards.
Genshin Impact: Multiplayer and Cross-play Review
I doubted the game's necessity to play alone at first, but I realize that individual-level grinds are the primary task of the game. Genshin Impact feels very different from your usual MMORPG, where players are everywhere, and it's focused on party raids. Playing Genshin Impact almost feels like playing a single-player adventure game.
However, once you've powered through the main storyline and side quests to level up and collect your party members, not much is left, except to raid the exceptionally difficult ruins. This is where you need to party up with friends or strangers. The multiplayer feature opens at AR 16.
As much as the single-player gameplay shines on its own, the game rarely reminds you that co-op is available. I think miHoYo should give players more co-op or party events. Genshin Impact is also one of the few RPG that enables cross-play. So, better integration is needed here.
The Gacha
I will be brutally honest about this in my Genshin Impact review. The gacha system sucks, and it is really punishing. I'm not a fan of a gacha-heavy game myself, but holy cow. Yeah, I know it's optional, but you surely want new cool characters, cool weapons, and some enhance tool. You rarely get anything interesting in here.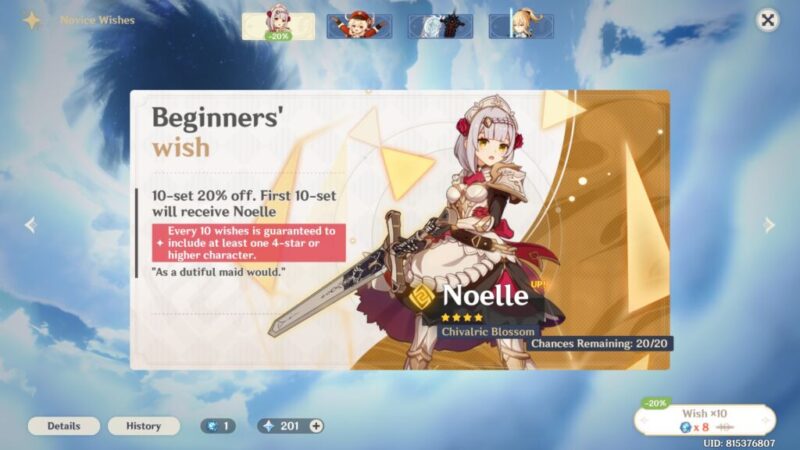 Playing free is fine, but to compete with others, you have to be dedicated as frick. I saw the news the other day; a streamer got frustrated after spending 7k USD on Genshin Impact gacha. He even says the gacha system is "predatory."
Verdict
I'd say this game is great. I'm recommending it. I am most impressed by the visuals, sounds, and gameplay. However, not so much on the gacha system. Some aspects of the game need improvement, especially on the mobile platform. The game sometimes got very laggy, even crashing. I'd give this game an 8.5/10, a solid score.
Do you want to play Genshin Impact? If it's a yes, you can check out our page on how to install Genshin Impact on PC and mobile. Remember, you can also play Genshin Impact on PS4.
Okay, That's all folks, my Genshin Impact review. Let us know what you think about the game in the comments.