Tired of losing MMR? Smurfs, hackers, and boosters everywhere? Don't worry, because your party can relax (a bit maybe) by playing Phasmophobia. Well, to be precise, Phasmophobia isn't the best game to calm you down cause' it's a horror game. But hey, it's fun!
Phasmophobia released on September 19, 2020. The game is available on Steam for $13.99. Phasmophobia is a 4-man horror game in which you become ghosts hunters. Later on, the game is becoming a hit due to its simple take on horror games without losing its core horror idea. The game has over 50k reviews as of now and the overall is 'overwhelmingly positive'.
A headset is a must when you play this game. You use it to communicate with your friends since this game requires some coordination. This game has 3 difficulties, amateur, intermediate, and professional. The difficulties determine how susceptible you are to the ghosts.
The Gameplay
First of all, you are a ghost hunter. You have your equipment, such as flashlight, thermometer, camera, and others that you buy before you start. You arrive at the location with your ghost-hunting truck. Typical.
Inside the truck, you can find your equipment, map layout, activity tracker, and player status. You also have this whiteboard that shows 4 objectives. Completing these objectives will grant you money to buy equipment for the next game.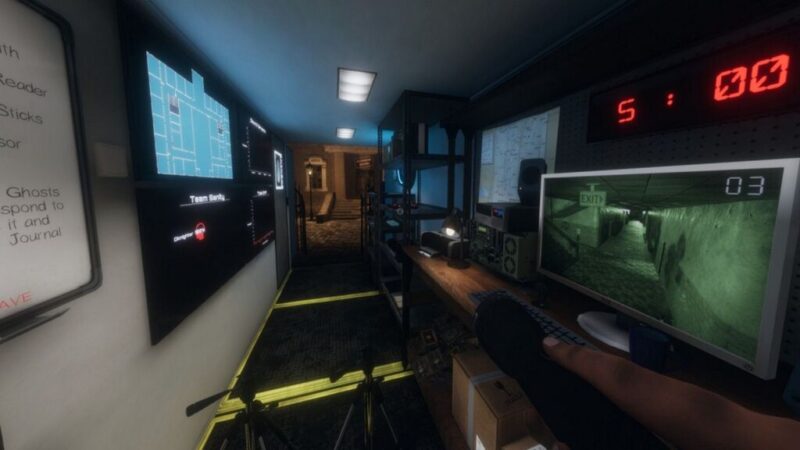 Then, you go to the house, asylum, or school doing your job. You may be running around hunting ghosts and everything, but remember, you can also die. Remember that player status thing in the truck? It shows your sanity. The more you hunt, the more you lose your sanity and the easier for you to be "killed" by the ghost.
Inside the house, with the equipment you are provided (or buy and add to the game), you begin to locate and identify one of 12 ghost types. You can carry up to three items. Three clues suggest what type of ghost it is, which you then put into your journal.
Once you are clear or may be unable to continue, you can leave the location. You can leave your friends behind when they are killed. You have to do this because when you die, you might lose your equipment.
About Phasmophobia
Now, why is Phasmophobia becoming a hit? My opinion is that this game fits the trend. By trend, I mean fun and casual party games like among us or fall guys, and it adds some unique elements to it, horror.
Then, the thing that I admire from Phasmophobia is the gameplay atmosphere. Not gonna lie; it's terrifying. You can interact with the ghost and call the ghost. Moreover, it's hella dark alongside those creepy demonic sounds. This game truly is a horror game, but it's fun and light.
However, Phasmophobia is not without its flaws. Player movements are choppy and really slow. Then you can move through each other, seeing their insides (yikes). The voice chat also stops working sometimes. The graphics are not bad, though, but there are many rooms for improvement.
I'd recommend Phasmophobia to casual players who are looking for some horror experience. This game also works best when you play it with friends. Halloween is around the corner, so that you can play this game with friends for some real spooky experience.