Are you one of those who likes the villain character of a movie? How about for Thanos in Avenger: Endgame? If you are a fan of this incredibly powerful figure, then you might want to think to get its collectible; this time a statue!
Iron Studios, a well-known superheroes figures manufacturer, has recently opened a pre-order for a nearly 31″ tall and 26 pounds "Warrior Thanos" statue. This statue is a younger version of Thanos when he was still a warrior and has not yet explored the stones. The statue is based on the original movie reference shown in Endgame.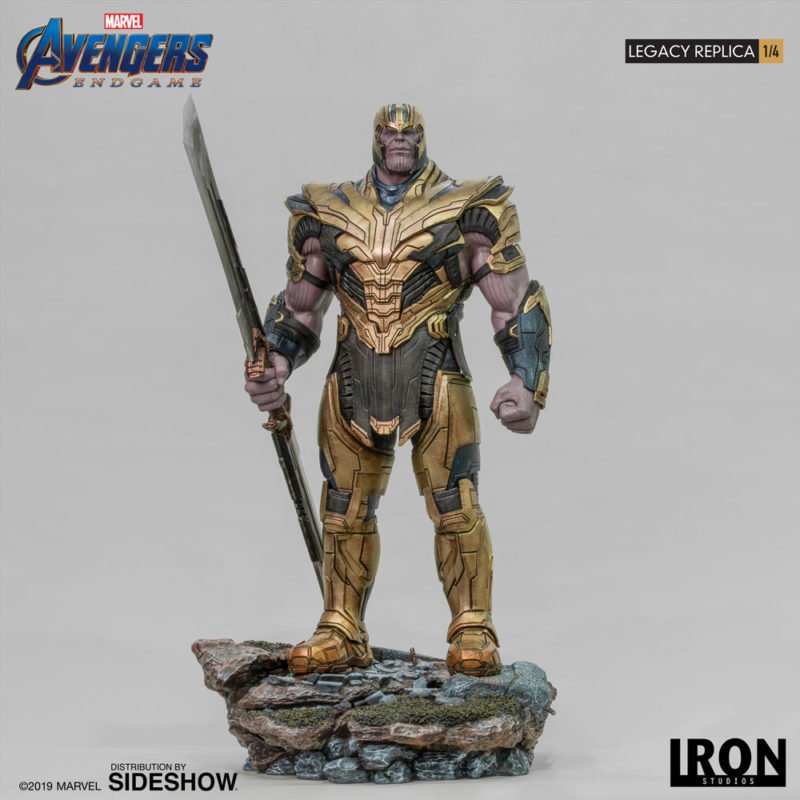 Features
Limited Edition
Based on original movie references
Made in Polystone
Hand-Painted
Includes Three (3) head options
One (1) right hand with a blade
One (1) right hand with Stark Gauntlet
One (1) left hand with light up LED Infinity Gauntlet
One (1) bare left hand
Product Size: Height: 30.7″ (779.78 mm) | Width: 17.7″ (449.58 mm) | Depth: 15.7″ (398.78 mm) | Weight: 26.5 lbs (12.02 kg)
If you are interested with this product, you can pre-order it in this link. It costs $1000 and the product will be arrived estimatedly Jan – Mar 2020.