After Spider-Man No Way Home which turns out to have a deleted scene, Doctor Strange The Multiverse of Madness Delete Scene also exists. This is not just a rumor, because it does exist and we can watch it as a Blu-Ray package.
The same is the case with other MCU films, such as Spider-Man No Way Home, directed by Jon Watts. Even for now and not to the hype, if we look at the community on social media or something else, Doctor Strange 2 is still one of the films that audiences want to watch.
About Doctor Strange The Multiverse of Madness Delete Scenes
Until now, Doctor Strange in the Multiverse of Madness still dominates the box office, so many fans are eager to see the digital version. But the good news is, for those of you who haven't seen it in theaters, a digital version of Disney Plus is coming soon.
Details, starting June 22 when the film will release on Disney Plus, but maybe the usual scenes and the final cut without deleting the scene. But for sure, it was a better version of CGI on its first release in theaters.
It was previously reported that the MCU Multiverse film is eyeing a July 26 release date for the physical version. There's a hint of a takedown scene, Screen Rant reveals exclusive details for it. Doctor Strange 2 will be available on 4K Ultra HD, Blu-ray, and DVD on July 26. You can see the official cover image for it or we call it the cover disc: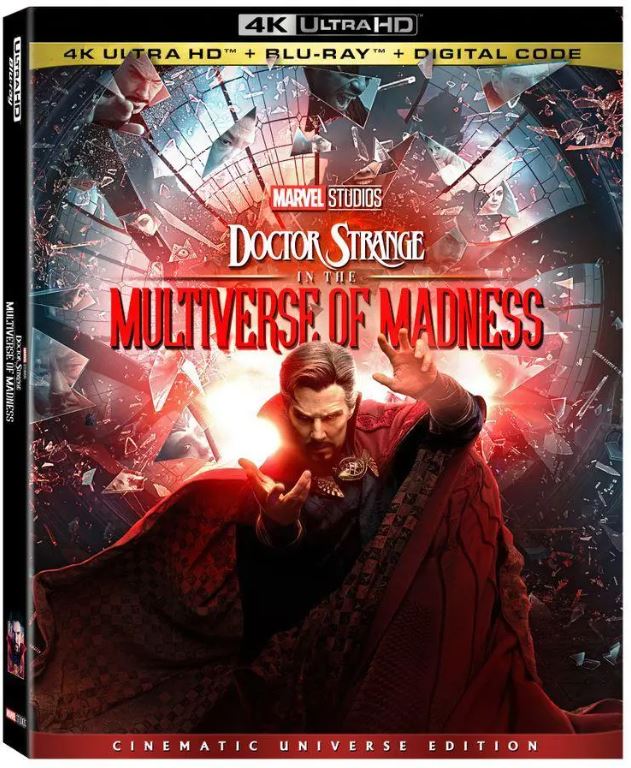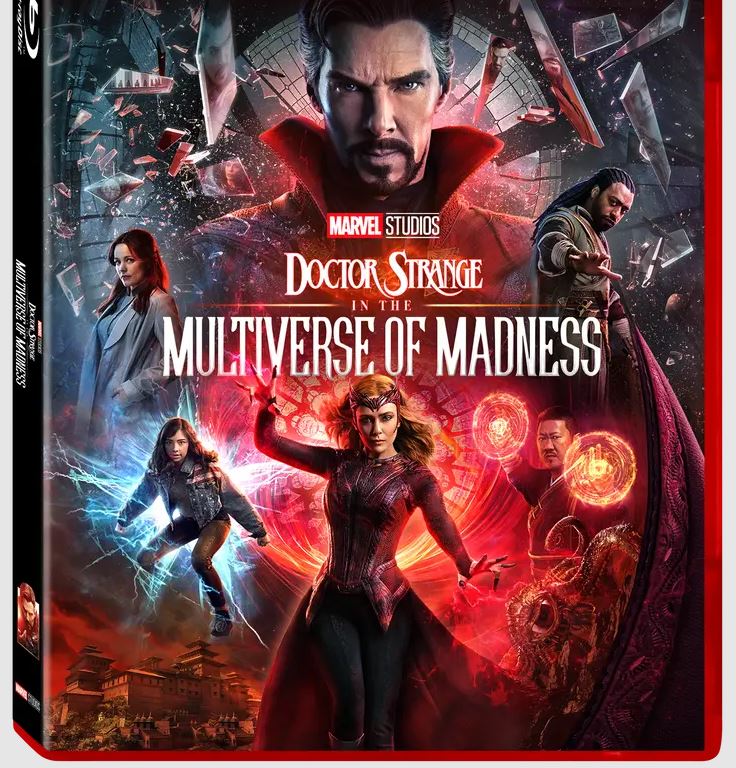 There are 3 deleted scenes that we can find out, mainly focusing on Poppa Bruce Campbell's Pizza from Earth-838. Also about other bonus clips like gag reels and bloopers.
3 Doctor Strange The Multiverse of Madness Deleted Scenes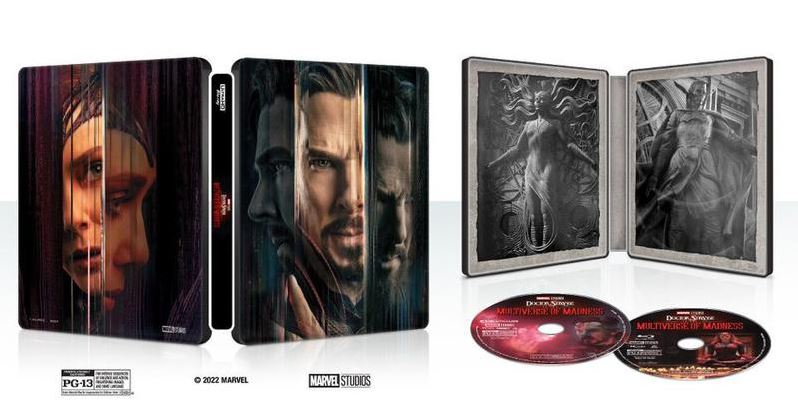 Based on what thedirect.com explains, at least the report lists three deleted scenes that are titled A Great Team, Pizza Poppa, and It's Not Permanent, respectively. The description is as follows:
A Great Team – A journalist questions Doctor Strange's integrity.
Pizza Poppa – Bruce is relieved when Doctor Strange's spell ends.
It's Not Permanent – Bruce tries to accuse Doctor Strange of being an imposter.
What's more, there are also three other bonus features, exploring America Chavez's "simple beginnings", Sam Raimi's return to the director's chair, and a "fun informative feature" about building a narrative around the Multiverse.
Method of Madness – Join various crew members and Marvel employees in interviews as they discuss their love of Sam Raimi and all the details of Doctor Strange in the Multiverse of Madness that make it quintessentially Raimi.
Introducing America Chavez – In this short and fun profile piece, we'll learn about America's humble beginnings in the comics. We'll meet Xochitl Gomez and discuss the complications her character's unique power presents for the future of the MCU.
Constructing the Multiverse – Writing a feature film for Marvel is no easy task. In this playful yet informative featurette, we'll dive into the challenges that writer Michael Waldron faced in creating the twisting and turning story of Doctor Strange in the Multiverse of Madness.
Another thing is about a gag reel featured in the extras, covers the Bloopers, and also Audio Commentary. Gag Reel – Take a look at some of the fun outtakes on set with the cast and crew of Doctor Strange in the Multiverse of Madness. Lastly, an audio commentary is also part of the extra goodies for fans: Audio Commentary – View the film with audio commentary by Sam Raimi, Richie Palmer, and Michael Waldron.
Will Marvel release more deleted scenes from Doctor Strange 2? Maybe it's enough on the Bluray package. For those of you who have hopes like the deleted scene showing Superior Iron-Man, just bury that hope.
However, we were very happy to see a lot of them, for some viewers wanted to see the opening sequence. About another scene that was removed was the opening sequence involving Wanda and Baron Mordo's fight from the MCU version.