The upcoming Warner Bros. Mortal Combat movie has got a new poster and an April 16, 2021 release date.
The first poster for the hotly anticipated Mortal Kombat movie has just dropped. The poster was shared on the film's official Twitter account alongside the release date.
The famously gory franchise got its start with 1992's Mortal Kombat, an arcade fighting game focused on an interdimensional martial arts tournament between humans and various demonic humanoids.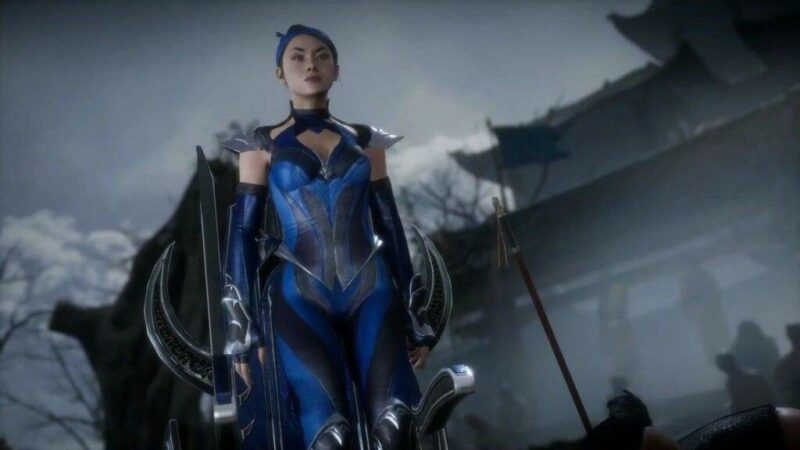 The series draws heavily from East Asian aesthetics and fighting styles, incorporating obscene violence through brutal finishing moves called fatalities. The games have an enduring fanbase, with an eleventh main series entry releasing just last year.
Producer Todd Garner also shared the poster and wrote: "Trailer in the new year. Sorry it took so long to get this out."
Mortal Kombat Movie Poster
Regardless, the official Mortal Kombat Movie Twitter shared a poster for the film as well as confirmed an April 16 release date, just about three months after it was supposed to come out. The film will release both in theaters and exclusively on HBO Max according to the caption. The poster itself is simplistic but instantly recognizable with the series' rearing dragon logo the main focus. Check it out below:
We don't know much about the plot of Mortal Kombat movie yet but we do know it features a massive ensemble cast including Joe Taslim as Sub-Zero, Hiroyuki Sanada as Scorpion, Chin Han as Shang Tsung, and Ludi Lin as Liu Kang.
Plus Iron Fist and Deadpool 2 star Lewis Tan has been cast as an "undisclosed" lead character.
Sharing his excitement over the role on Twitter last August, Tan said: "I have been training for this my entire life, which is why I will not let you down.
"Excited to bring this to life with this special studio and this legendary story, it is truly a childhood dream manifested. Dedicated to my father and mother, those that never doubted me, and those that did. To all the fans, this is for you. Round one…"
Mortal Kombat is out on April 16, 2021. A UK release date has yet to be confirmed.