Following news of Sam Raimi's confirmed position as director in Doctor Strange and the Multiverse of Madness, his frequent collaborator and good friend Bruce Campbell (Evil Dead), took to Twitter to share his thoughts.
Campbell seemed to express his interest in joining the film in some capacity aka Strange (Benedict Cumberbatch) enemy.
Friends From a Long Time
Campbell and Raimi have been friends for a long, long time, and they've worked together on many projects. Most notably, Campbell starred in Raimi's Evil Dead franchise as Ash Williams, a role that even translated into television with Ash vs Evil Dead. Raimi served as a producer on that series.
Also, Campbell had cameos in all three Raimi's Spider-Man flick (yep the Tobey Maguire one).
But Which Role?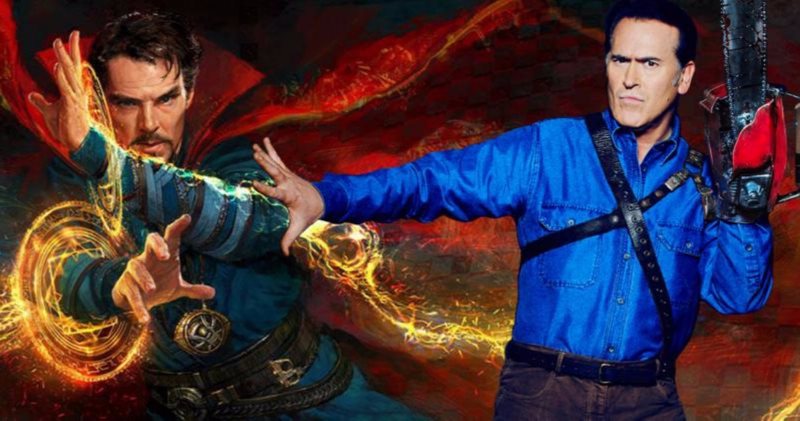 But which role that suitable if he's later indeed cast in the flick? From that tweet of his, it is clear that the 61 years old actor wanted to be Strange's enemy.
Hmmm, which villain who do you think guys? Honestly i don't have any prediction whatsoever. But i thin let's just wait & see, i mean the production of the 2016's MCU flick itself currently delayed due to the still ongoing COVID-19 pandemic.
Earlier reports suggested Multiverse of Madness was still on track to begin production in June, but it's unclear if its delayed release date will change that. Regardless of when, there's still an excellent chance Raimi could pull in Campbell for a role, even if it's a small one. But again guys, let's just wait & see okay?