The recently-released Final Fantasy VII Remake has caused many fans to cry out tears of joy, with one of them being the voice of Aerith Gainsborough herself, Briana White.
She took over the role of Aerith for the reimagining of Square Enix's beloved 1997 JRPG, a role that was previously played by Mena Suvari in Advent Children: Final Fantasy VII, Andrea Bowen in the remainder of the Final Fantasy VII expanded universe and star actress Mandy Moore in the original Kingdom Hearts.
A longtime gaming fan and Twitch streamer, Briana White is known for her online performances in web shorts like Princess Rap Battles, in addition to bit parts in such films and TV shows as Criminal Minds: Beyond Borders and Popstar: Never Stop Never Stopping, before landing the once-in-a-lifetime role of Final Fantasy VII Remake's as Aerith Gainsborough.
White Feeling So Overwhelmed
Like you seen above, under her online handle of TheStrangeRebel, Briana White posted a video of herself playing Final Fantasy VII Remake on her Twitter page Monday, specifically the part where players meet Aerith for the first time.
Upon hearing herself in the game, White becomes overwhelmed with emotion, no doubt thinking she can now be heard as the voice of such an iconic character in one of the biggest games of 2020.
Top Notch English Voice Cast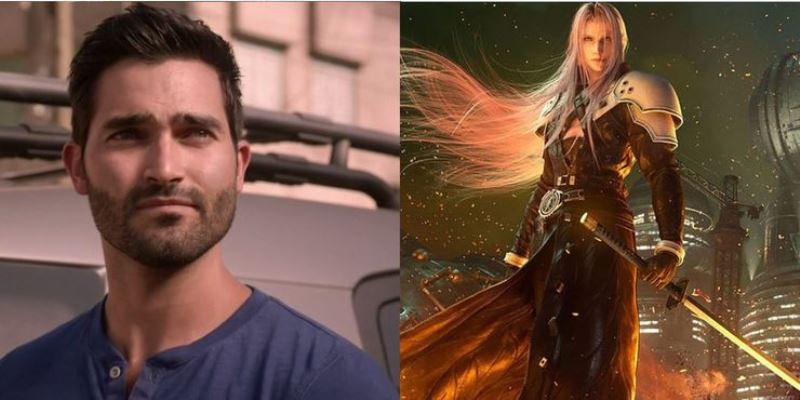 The game's English voice cast has gained considerable buzz as well, consisting of noteworthy names like Cody Christian of All American and Teen Wolf fame as the heroic Cloud Strife and the Arrowverse's Tyler Hoechlin as primary antagonist Sephiroth.
Chief among them is Briana White, who has so far done a great job in bringing the sweet and spunky Aerith Gainsborough to life for a new generation of fans. It's clear from her tear-filled reaction in the post that she has a strong passion for her role in the long-wished-for Final Fantasy VII Remake, a passion that's readily apparent anytime Aerith is onscreen.
Indeed. So, what do you think about this White's cute emotional reaction? Did you also love her voice acting work?