Final Fantasy VII Remake release is still a year long to wait, but seems like one of the characters is not patient enough to greet you all. The game is still not yet out, Vincent Valentine appears in Soul Calibur VII instead. As a proverb says, "When in Rome, do as the Romans do," Vincent fight with a sword, not guns, since Soul Calibur is a sword-fighting game.
Actually, it's not official crossover from Square Enix and BANDAI NAMCO, but thank's to the Creation feature in Soul Calibur VI, we can make Vincent Valentine to be one of the playable characters in the game. You can make your own character as you like in the game. Yeah, that's why you meet many giant lizards with a disproportionate big body part below their bellies.
Enough about the disgusting lizards, here is the Soulcalibur's Vincent Valentine. And also how to create one by yourself.
How To Create Vincent Valentine in Soulcalibur VI
1. Explore every costume equipment, experiment with all attributes and colors.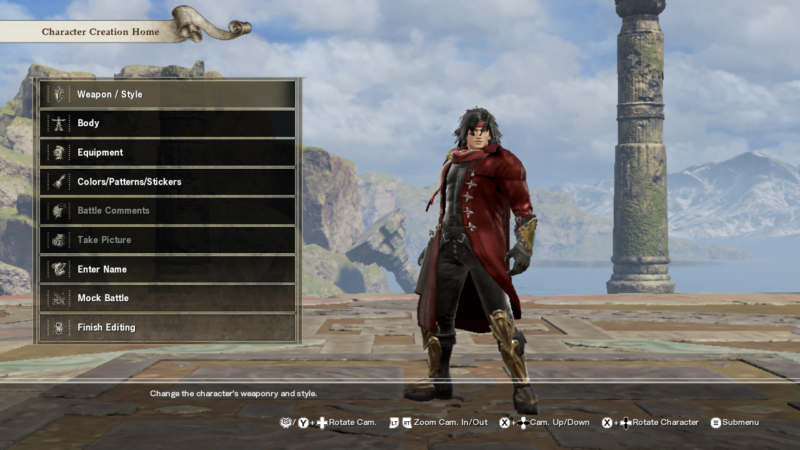 First thing first, my version of Vincent Valentine is not perfectly identical with the original. So, what I've done is exploring every possibility with what I have in the game. Even at first my intention was to create Cloud or Zack, not Vincent. As I saw the possibilities, I changed my mind because Vincent is more challenging. And also with the fact that he uses guns, not sword. So, remember to experiment by yourself first. Me? I spent hours just to test all the equipment.
2. "Where did Vincent get his sword from?"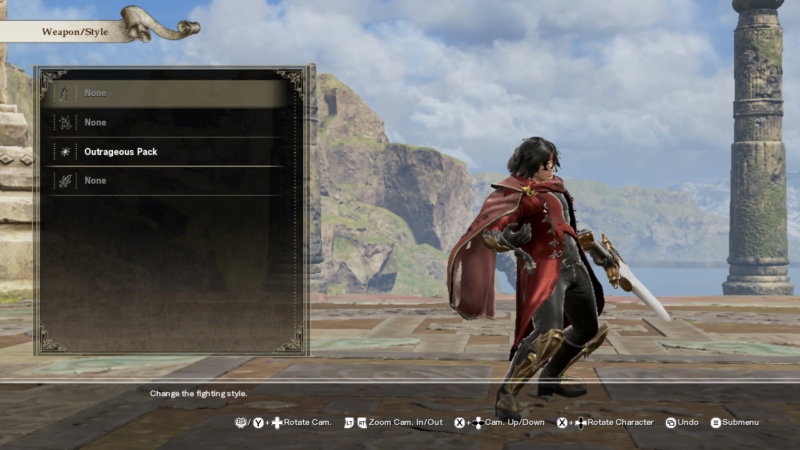 That question emerges in my head as I got the idea to create the mysterious gunman. About half an hour later, after thinking too much, I choose a longsword for him. Maybe in the past, either Cloud or Zack lend him their sword when they were still together. It is Nightmare's style sword, so all his moves will be the same as Nightmare.
At least it's not a long katana, no way Sephiroth will give his Masamune to Vincent. And don't mention the gun sword, it's not the same as his handgun. Even it is not Squall's Gunblade from FF8.
3. Ignore the body, hair is the crucial part.
Just choose the Long Side Part hair, it's Vincent already. You don't need to change the hair color anymore. But, keep aiming for perfection, by adding more attributes to him.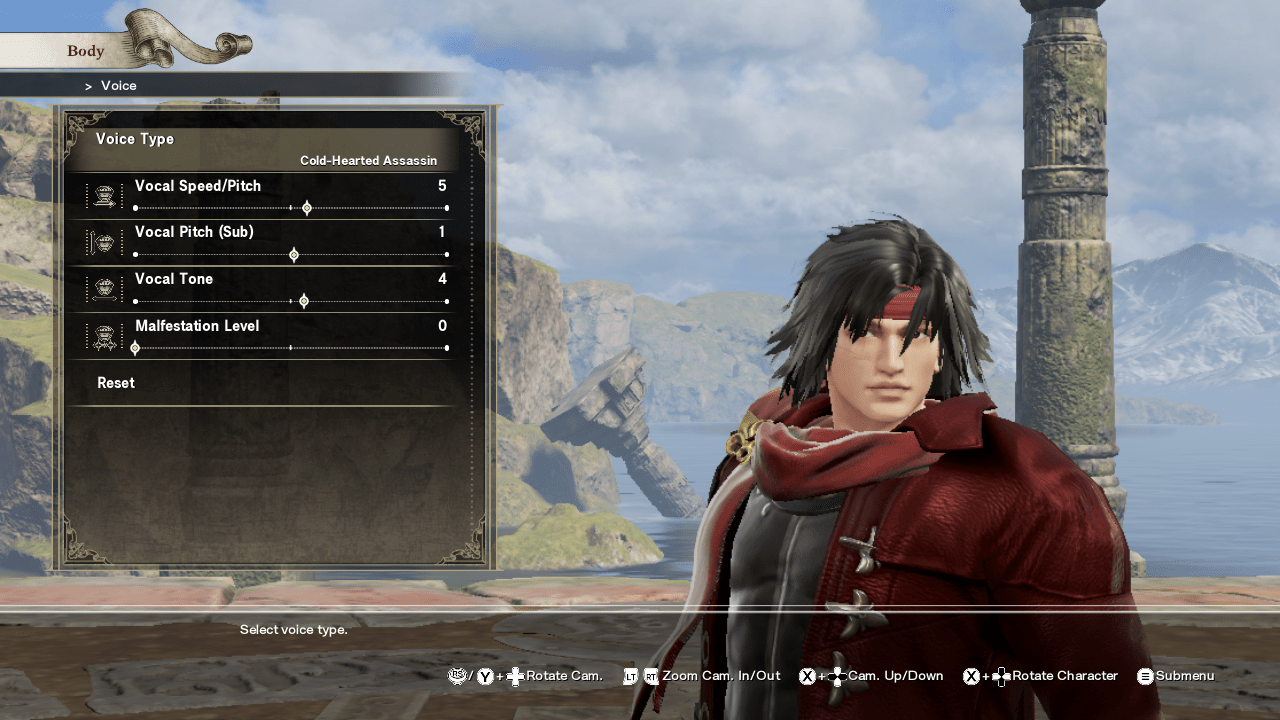 I choose short body because more height means more reach, less height means more power in the game. Can't resist the power thirst, bro. And the voice is Cold-Hearted Assassin with a bit higher pitch.
4. Mix-match the wardrobe.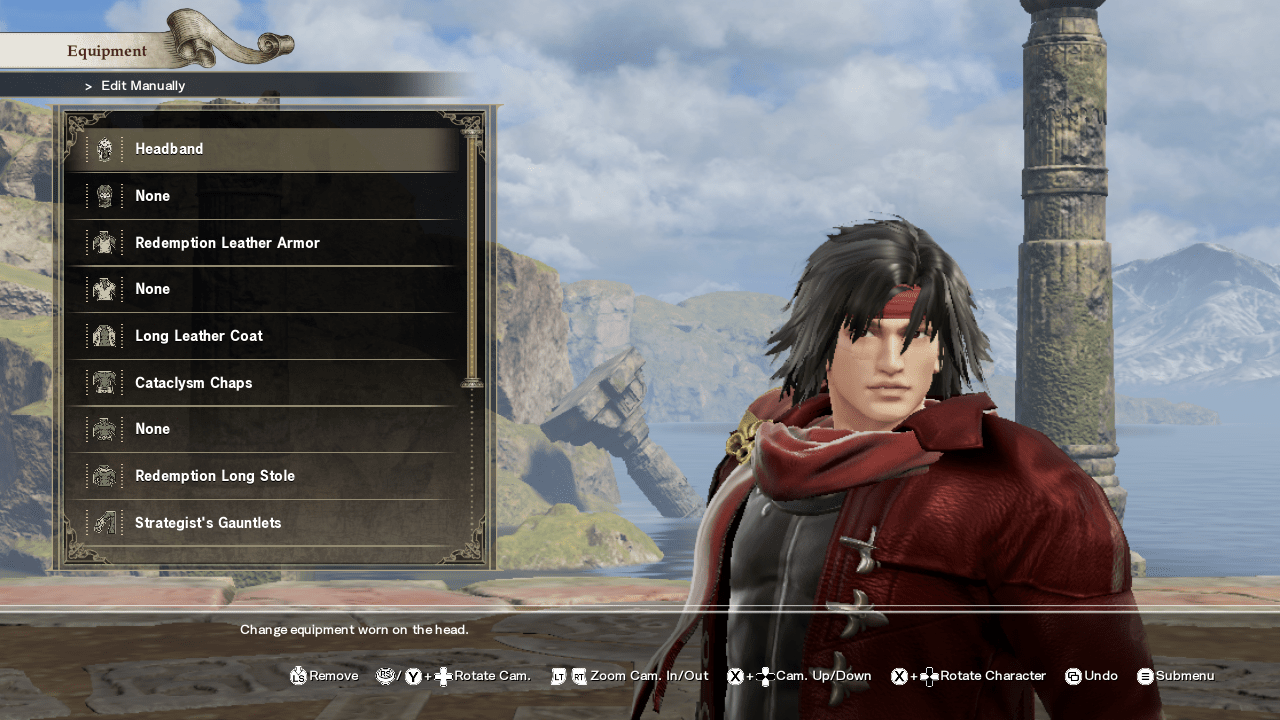 The upper is red leather coat with added matching fabrics in the shoulder part, as there is no exact Vincent's costume in the game. Be creative. And dont forget the headband.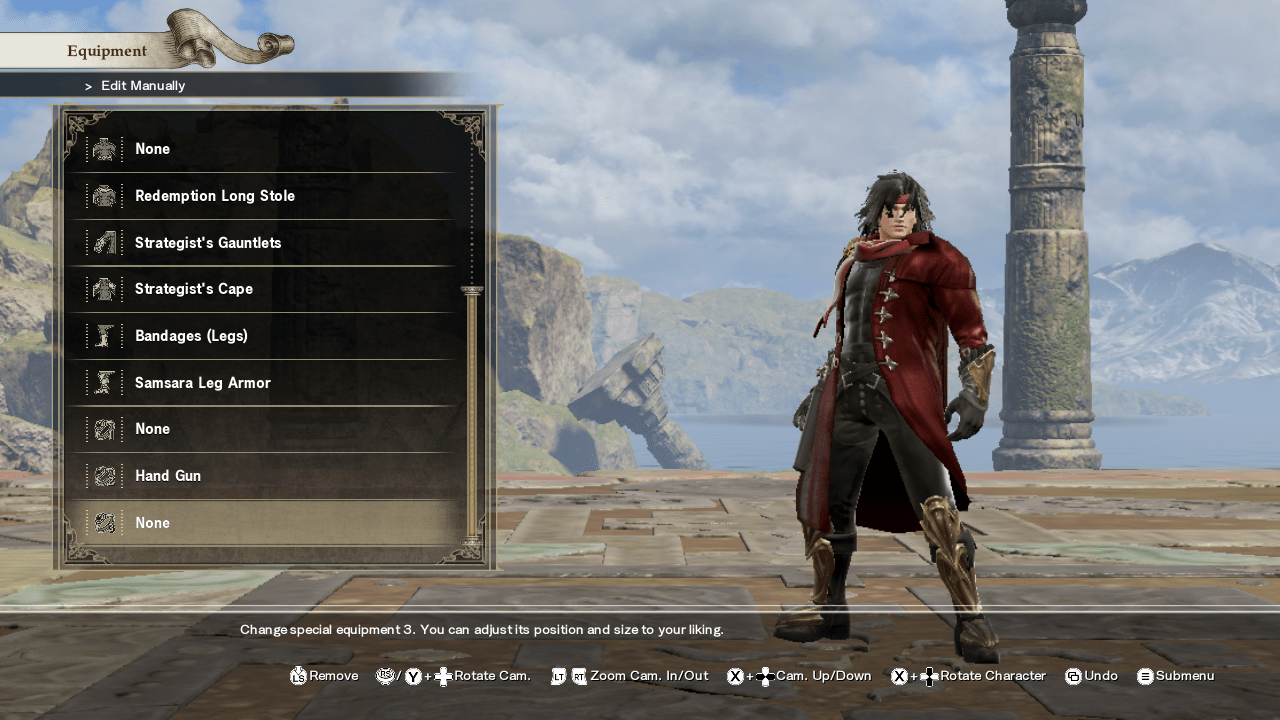 For the lower parts, just choose black pants that match with the leg armors. The leg armors and gauntlets are short ones, as like the original Vincent Valentine have. And they aren't from same set, so they don't match if you don't recolor them.
That's enough guide from me. Have fun with your own creativity for the rest, if you have much time to spend as I did. For my creation, I just name him Valentine. Simple.
Vincent Valentine In The Sword-fight
Nightmare's fighting style perfectly suits Vincent's dark and cool manner. The flame covering his body makes him even more mysterious. After doing this, now I want a real Final Fantasy VS Soulcalibur game. Are you with me?
What's your opinion? Any other crazy game ideas to do? Please share them with us in the comment section below. And wait for more Wowkia's downtime creativity.