A new teaser trailer for Nia DaCosta's Candyman hints that Tony Todd may indeed make his return as the title character in the spiritual sequel to the 1992 horror classic.
Produced by Jordan Peele, who has emerged as one of the foremost horror filmmakers in the world in the past few years, from a script by Peele, DaCosta, and Win Rosenfeld, Candyman is scheduled to hit theaters September 25 after being delayed due to the coronavirus.
The Trailer
This sequel has deliberately played with fan's expectations, refusing to reveal in marketing materials whether Todd will make an appearance.
The latest teaser trailer is no different, but it does reveal Todd's face for the first time, albeit in a painting. Todd's voice can also be heard at the end of the 30-second promo, saying, "Tell everyone."
The Movie Details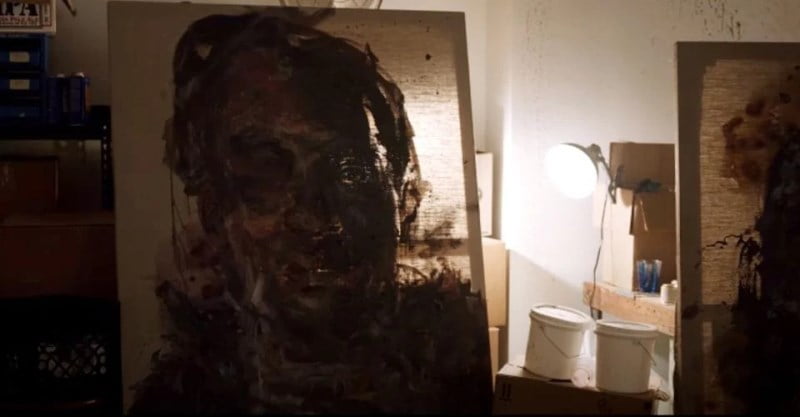 This entry in the horror franchise is set three decades after the events of the first movie and will star Yahya Abdul-Mateen II, Teyonah Parris, and Nathan Stewart-Jarrett.
The first film, adapted by writer-director Bernard Rose from a short story by horror legend Clive Barker, dealt with issues of race, prejudice, and America's history of slavery. Tony Todd played the titular character alongside Virginia Madsen's female lead, Helen Lyle, and reprised the role in the two sequels.
The original has become accepted as a classic of the genre and is lauded for the way it weaves scares with social commentary.
The blood-soaked video focuses heavily on the legend of the Candyman, where the previous full-length trailer chose instead to focus on the character of Anthony, played by Abul-Mateen. The reasoning behind the enduring legacy of the legend is covered in voiceover, foregrounding the fact that Candyman is a killer kept alive only by those who believe in him.
The presence of Todd's likeness, in the form of the painting, and voice in the teaser lend even more weight to the rumors that Todd will appear in the film. What remains to be seen is exactly what kind of role will he play?
The marketing material released so far makes it seem like Abdul-Mateen might take on the moniker, so could Todd be appearing only in flashback, or perhaps even just as a voice out of the past? What do you think guys?