MGM is developing a new Fiddler on the Roof movie from the director of Hamilton.
Deadline is confirming MGM's plans to move forward with a new movie version of Fiddler on the Roof, with Thomas Kail directing and Steven Levenson writing the adapted script.
A longtime Broadway veteran, Kail is famous for his collaborations with Lin-Manuel Miranda on the stage musicals In the Heights and Hamilton. He additionally directed the Grease Live! TV musical along with several episodes of FX's generally well-received Fosse/Verdon mini-series (which he and Levenson co-created).
About Fiddler on the Roof
One of the all-time famous Broadway musicals, the original Fiddler on the Roof stage show debuted in 1964 and went on to win numerous Tony awards.
Set in 1905, the musical revolves around Tevye, a devoutly religious Jewish milkman who lives with his wife and five daughters in the small Russian village of Anatevka. As Tevye struggles to deal with his oldest daughters' wishes to buck tradition with their choices in husbands, he and the rest of the town are increasingly threatened by the Tsar of Imperialist Russia.
Seven years after its premiere, Fiddler on the Roof would go on to become an equally famous movie musical, with Norman Jewison directing and Topol starring as Tevye. There hasn't been another major big screen adaptation of the musical in the nearly fifty years since then, and for fair reason: the 1971 film, like the stage show, is considered a true classic.
Not An Easy Musical to Adapt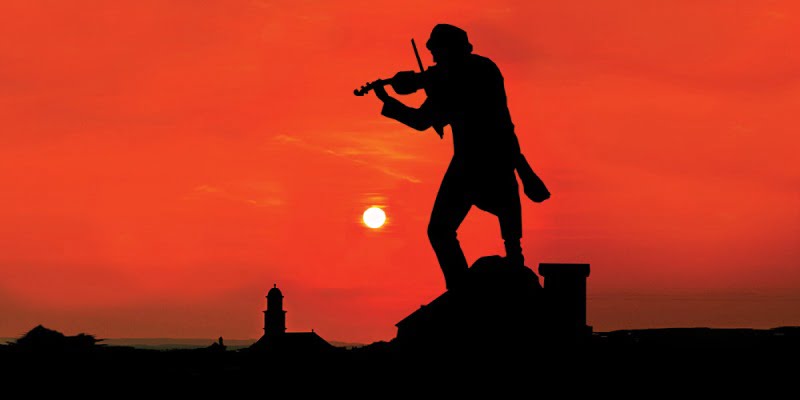 Re-adpting a work as iconic as Fiddler on the Roof for the big screen is no small feat, but Kail seems to have his finger on the pulse of the zeitgeist when it comes to musical theater, and his work on Fosse/Verdon suggests he's got a similar knack for drawing out electric performances that spans multiple mediums.
Fiddler on the Roof is also part of an incoming wave of new – and intriguing – movie adaptations of classic musicals, along with Steven Spielberg's West Side Story (which is currently set to open in December) and the Little Shop of Horrors remake.
So, what do you all think about this guys?