Now, Suri First Look For Marvel Black Panther 2 has been revealed, but it's only a leaked photo. Given that one of the main casts for all of these films is just being something as you know it, adjustments have to be made by the MCU.
In light of the tragic death of Chadwick Boseman, fans have known for a long time that Black Panther: Wakanda Forever is going to be a new story and has so many changes than it should have been. And after all that's happened, the MCU movie in this new phase will still reach its release date later this year.
Suri First Look For Marvel Black Panther 2
The source is thedirect.com, they show or only reveal one thing we mean here, about the first look. You can see the New Look at Shuri and Okoye in leaked photos. The leak wasn't from someone active on Reddit or any other social media platform but from one piece of merchandise.
The source we're referring to is Sprite merchandise, fans have now seen Letitia Wright's Shuri and Danai Gurira's Okoye in the upcoming Marvel Studios film Black Panther: Wakanda Forever.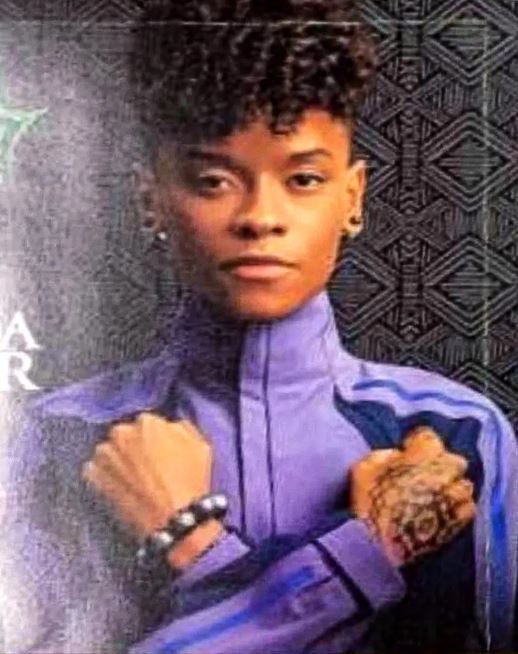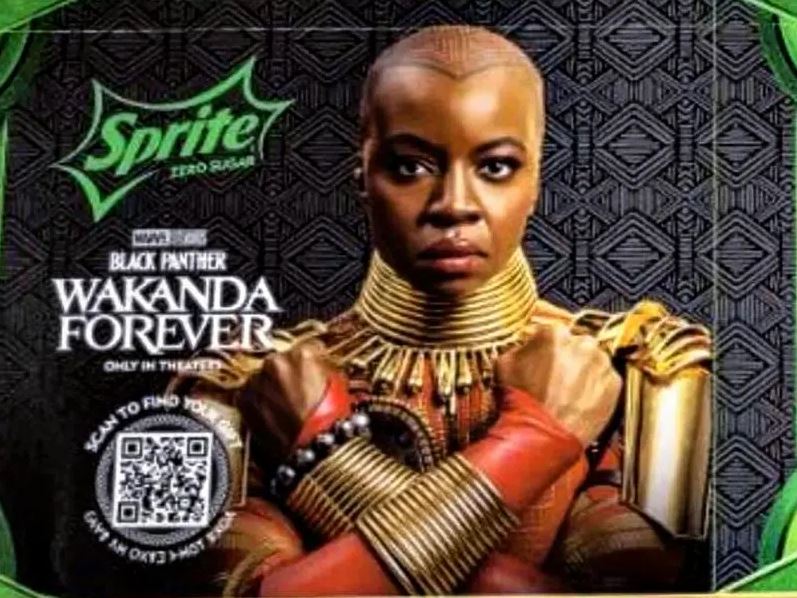 Something we can see is Shuri gets a new Look, while Okoye Remains the same as before in the first film or series Falcon and The Winter Soldier.
He is almost identical to how he was portrayed in his last three MCU appearances. Shuri wore a luxurious-looking purple suit that had the famous Wakandan style while sporting a new haircut. There was some sort of tattoo on his right hand, and on his left wrist was his Kimoyo Bead.
Unfortunately, the two photos as you can see in this leak don't really provide any further information or context on what's to come in the anticipated sequel. Hopefully, fans won't have to wait long to see what lies ahead for them.
Black Panther 2 Release Date
If you're one of those who missed when this movie arrived, let us let you know. Black Panther: Wakanda Forever has been confirmed to hit theaters on November 11 this year perhaps if it weren't for another delay.
For more information, we can assume because we haven't received confirmation or we can load the trailer because it hasn't been released yet, haha ​​bad joke. Although it has not been officially revealed, there are many rumors circulating right now that Wakanda will return to war, but not against aliens, there is Namor's army.
For comic followers, Namor is like Aquaman but it's Marvel version. That person was no ordinary human, but he was the leader of the underwater nation of Atlantis. In the comics, the two have a very antagonistic relationship and have many conflicts. The person most likely to lead the charge against their threat was Letitia Wright's Shuri.
Rumor has it that he will also be the one to pick up the titular Black Panther when he fills the role of his late brother, T'Challa Boseman, which he played for years. While fans are still waiting for the project's first trailer, new images of some of the key characters have been revealed.
What do you think of this Suri First Look For Marvel Black Panther 2? Do you have some opinion or something related, let us know.