Cherry official trailer released by Apple TV+ and the new movie comes from directing duo Joe and Anthony Russo based on Nico Walker's 2019 novel of the same name.
For Tom Holland, playing the title character in Cherry is more like tackling four different roles in one. The new movie based on a partially-true story, the Spider-Man star play a soldier who turns to drugs and crime after suffering PTSD from his time in the army.
The movie is set for release in US cinemas on February 26 and arrives on Apple TV+ on March 12 worldwide. With UK cinemas currently closed, it is unclear if the movie will get a big-screen outing.
The first trailer, which debuted on EW, follows a short scene that was released earlier this month of Holland's character joining the Army, shortly after the movie's first screening to critics, as well as Holland's fellow Avenger, Robert Downey Jr.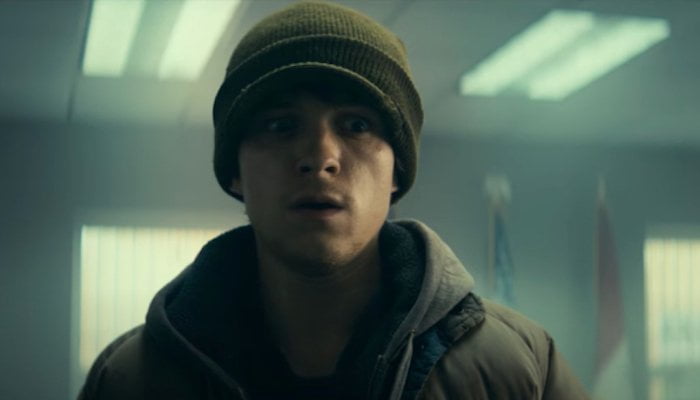 Reviewers who got to see the film early praised both the movie and Holland's performance, but perhaps the highest compliment that the movie has received so far has come from Iron Man.
He said: "Honestly, I just gotta say, this is one of those movies – Tom, fellas, ladies – that you're gonna wind up, when it comes on in five years, wherever it is in the movie, you're gonna wanna watch it.
"It's the highest compliment I can pay to a piece of cinema is it bears re-watching."
Here is the official synopsis for Cherry:
Cherry follows the wild journey of a disenfranchised young man from Ohio who meets the love of his life, only to risk losing her through a series of bad decisions and challenging life circumstances. Inspired by the best-selling novel of the same name, Cherry features Tom Holland in the title role as an unhinged character who drifts from dropping out of college to serving in Iraq as an Army medic and is only anchored by his one true love, Emily (Ciara Bravo). When Cherry returns home a war hero, he battles the demons of undiagnosed PTSD and spirals into drug addiction, surrounding himself with a menagerie of depraved misfits. Draining his finances, Cherry turns to bank robbing to fund his addiction, shattering his relationship with Emily along the way. Brought to the screen in bold, gritty fashion by visionary directors Anthony and Joe Russo, Cherry is a darkly humorous, unflinching coming-of-age story of a man on a universal quest for purpose and human connection.
This might be exciting!
Cherry is scheduled to be released in US cinemas on February 26 and then on Apple TV+ worldwide on March 12.