One Piece will soon have its new arc, Wano Country arc, on July 7th. Wano arc is the one that is most waited by fans because it promises a big battle. Luffy will team up with Law and other samurai heroes to take down one of the Four Emperors, Kaido. To prepare for this epic arc, the anime will play a new theme song.
One Piece Wano Arc: Over the Top
According to Weekly Shonen Jump, the song will be titled "Over the Top". The familiar singer for One Piece theme songs, Hiroshi Kitadani will sing this song. He is the singer of the first and most iconic theme song of the anime "We Are!", the fifteenth "We Go!, and the nineteenth "We Can!" Shouko Fujibayashi and Kohei Tanaka, who wrote and composed these songs will also involve for the upcoming song. This collaboration will make the fans thrilled as they watched the Straw Hats members are reunited.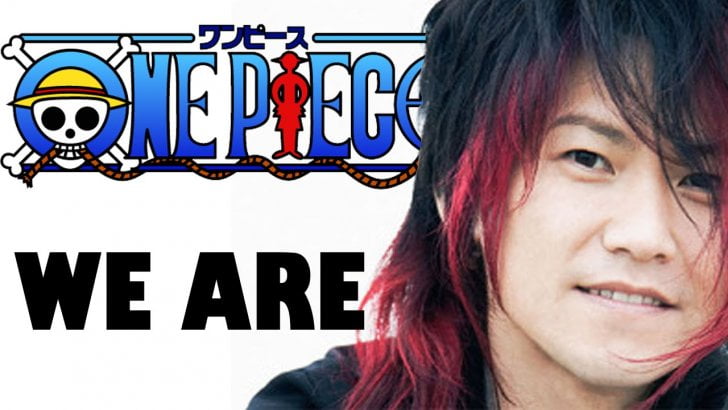 As we know, in the previous arc, Whole Cake Island arc, Zoro, Usopp, Robin, and Franky were not involved since they had to go earlier to the Wano island. These characters have not been shown for 95 episodes! That's it what makes fans cannot wait for the arc to begin. Besides that, this arc will also provide a fresh theme of samurai and ninja which is actually very close to Japan culture. There is also big speculation that fans will know more about Zoro in this arc, just like what they did for Sanji in the previous arc.
Another point that makes this arc interesting is that it will be directed by Tatsuya Nagamine. He is the director of Dragon Ball Super: Broly and One Piece Film: Z. Thus, fans are expecting intense battles throughout this arc as what Nagamine did in Dragon Ball.
With all the promising points prepared for the arc, it is worthy to listen to what kind of music will be played to represent the theme.