Good news for users who play Fortnite games on low-end computers as Fortnite releases a new "Performance Mode" for players who still use computers with low or low-end specifications.
So, with the release of this new feature from Fortnite, users who have low-end computers can laso play this game thanks to the additional FPS. Not only are you getting additional FPS, but you will also get Fortnite game file cuts of more than 14GB of hard disk space!
As a sample, Wowkia has taken a report from PC Gamer that the performance improvement for this latest mode from Fortnite is really great where users will get additional FPS, which is quite far that you can see it through the photo below.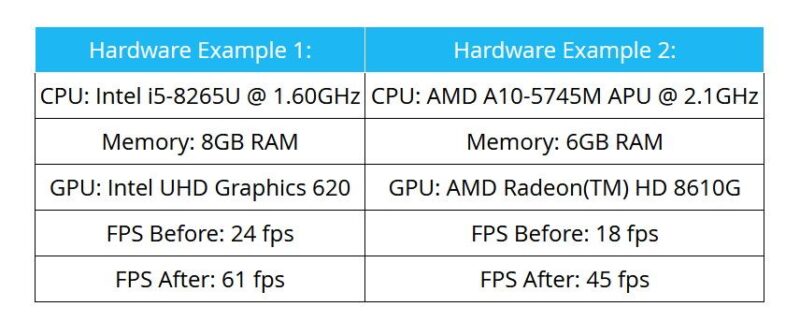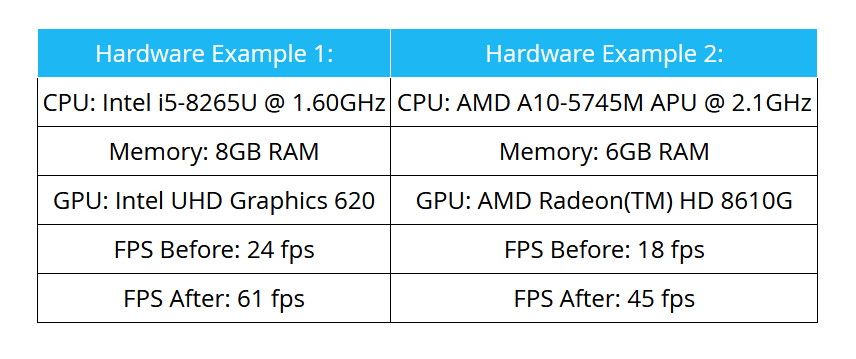 As an information obtained from Epic Games, they say this Performance Mode will prioritize frame rate and stability by sacrificing visual quality. Not only that, by activating this feature, your hardware will work better because this feature will reduce pressure on the processor and graphics card on your computer.
How to Activate Performance Mode
To activate the feature itself is very easy. You have to open the Fortnite game, and the game system will automatically detect your device. If your computer has low specifications, Fortnite will immediately ask you to enter Performance Mode.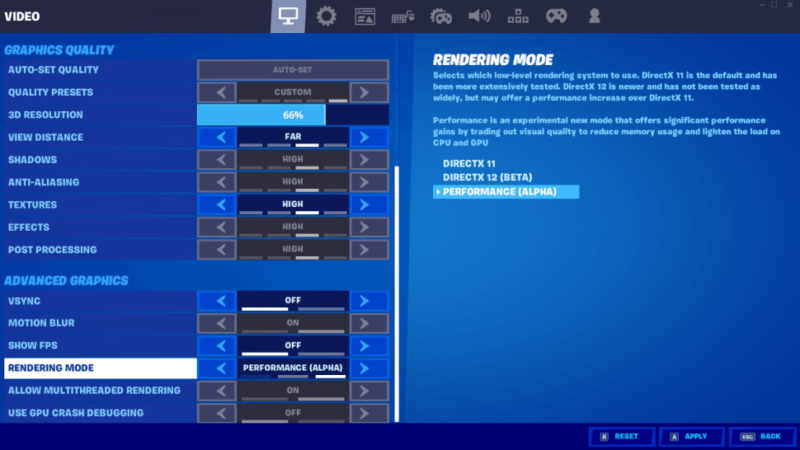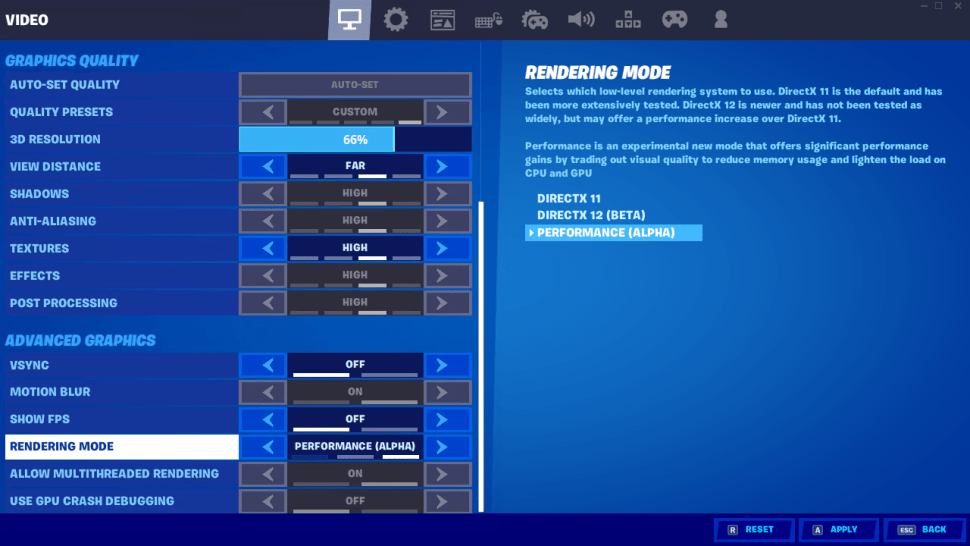 But if you have mid-end computer specifications, you can activate this feature through a setting that will look like the photo above. But, before doing this, you need to remember that the system will automatically reduce the visuals to get better performance.