As we all know, recently Epic Games has added a new weekly mission, namely Free Guy. One of these missions is placing Fortnite coins around the island, according to the directions written in the new mission.
So, because many players don't understand how to complete this Free Guy mission, that's why Wowkia made this article. So, here, I will help you by telling you how to complete this mission.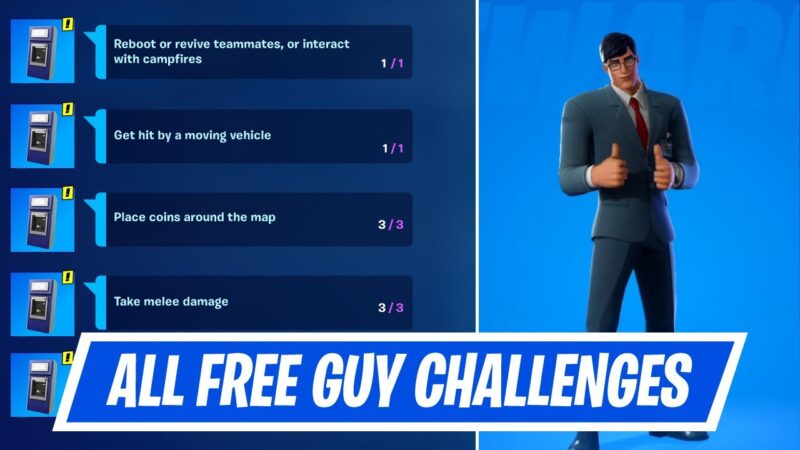 If you already understand what I'm going to discuss this time, here's an explanation. So, before following the directions below, make sure you know about our discussion first, and right away, here's an explanation.
Place Coins in Fortnite (Free Guy Tasks)
In this mission, you need to place a total of three coins. However, even though it's only three coins, the good news is that Epic Games as a Fortnite developer provides ten places that you can use to place these three coins.
The ten places themselves are arguably the locations frequented by players. Dirty Docks, Craggy Cliffs, Believer Beach, Pleasant Park, Lazy Lake, Holly Hatchery, Misty Meadows, Retail Row, and the rest are in the North Sea.
When you're at the location I just mentioned, you'll see a glowing blue coin icon later. This indicates that you have arrived at the right place, and now you can place the Fortnite coins.
---
That was the guide about the Free Guy mission in Fortnite. If you want another guide about this game, say it in the comments column. That way, someday I will make a guide article that you want again.