If you have just played the game from Sickhead, namely Stardew Valley, you need to know how to use Furnace. This in itself can be said to be very simple but will make you very helpful.
So, as I said above, Wowkia will tell you how to use this Furnace in Sickhead's game. If you already understand what I'm going to talk about in this article, here's an explanation.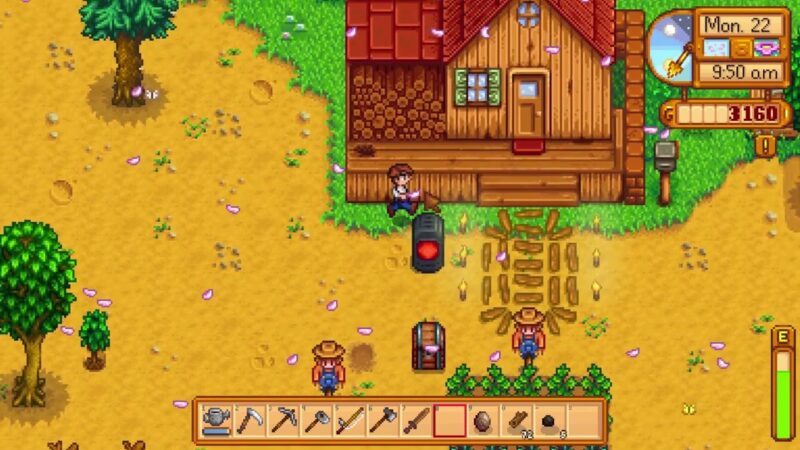 Before that, make sure you read the explanation below carefully if you are really someone who has just played Stardew Valley. You see, most likely, players who have just played this game are quite confused about the system of this game. So, if you already understand, here's what you need to know about this Furnace. But before that, it's a good idea to know how to get the following Furnace in Stardew Valley.
How to Get Furnace in Stardew Valley
You need to go to the mine to get a Furnace in this game; then Clint will appear automatically when you step on the entrance. After that, later, you will get a Blueprint for Furnace. According to the information inside, you need 25 Stone and 20 Copper Ore to make a Furnace. You can get these materials when you complete the first mission and so on easily.
Stardew Valley: How to use the Furnace
Unlike in Minecraft, where you can touch the Furnace and then use it, in Stardew Valley, this is a little more complicated. To smelt any Ore or Bouquet, you need to equip it and activate the furnace while coal is in your inventory. One unit of Coal is required for each smelting operation, regardless of the material or duration.
The time to smelt something here is also quite long, depending on what you are smelting. If you think this information is important, you can see how long it takes to smelt any Ore or Bouquet in this Stardew Valley game.
| | | | |
| --- | --- | --- | --- |
| Input | Output | Time to Smelt | Sells for |
| Bouquet (1) | Wilted Bouquet (1) | 10 Minutes | 100g |
| Copper Ore (5) | Copper Bar (1) | 0.5 Hours | 60g |
| Quartz (1) | Refined Quartz (1) | 1.5 Hours | 50g |
| Fire Quartz (1) | Refined Quartz (3) | 1.5 Hours | 50g (x3) |
| Iron Ore (5) | Iron Bar (1) | 2 Hours | 120g |
| Gold Ore (5) | Gold Bar (1) | 5 Hours | 250g |
| Iridium Ore (5) | Iridium Bar (1) | 8 Hours | 1,000g |
| Radioactive Ore (5) | Radioactive Bar (1) | 10 Hours | 3,000g |
In addition, you must remember that the time to smelt these items is specifically based on the in-game clock. So, to save time while smelting, you can start it before they retire for the night.