As we know, in Genshin Impact, there is a character called Lisa. As we know, she is a character of the type Onee-san or also known as an older sister. Since the first time playing this game, players will certainly meet her because of the game's main mission.
So, what we discuss in this article is not about the past when players first played Genshin Impact. But about this character who has the power of Electro which is quite useful. So, if you are curious about this character, let's see.
Genshin Impact: Everything About Lisa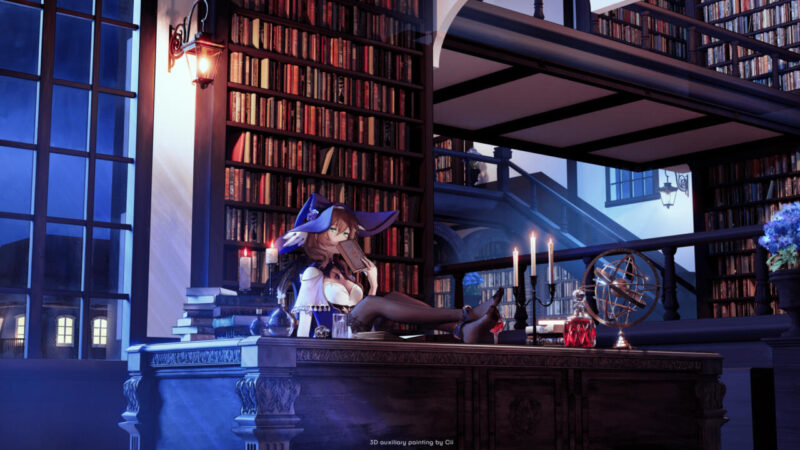 Lisa is a character who has the aura of Onee-san, or older sister. Even so, this character actually has an age of 32 years. Lisa Genshin Impact age itself is an opinion, not an official one from Mihoyo. However, this age can be ascertained to be correct, considering that Lisa has various suitable things for that age. Also, if you want to know about another Genshin Impact character's age, you can see it by clicking this link.
In addition, in this game, Lisa is 5'5″ / 166cm tall and was born on June 9. Thus, Lisa's date of birth is official from Mihoyo, which has been shown in the game or Wiki regarding this character.

Maybe you all know that Lisa was born in Mondstadt and works for the Knights of Favonius and Sumeru Academia. I'm saying you guys know it because the players are sure to get this job-related mission.
Apart from that, Lisa herself really likes Mysterious Bolognese food. Besides liking this food, Lisa also really likes one of the characters in Genshin Impact, namely Jean. As we know, Jean is the leader of the Knights of Favonius, who is always close to Lisa. Despite not having a "special" relationship, it was clear that Lisa really liked Jean.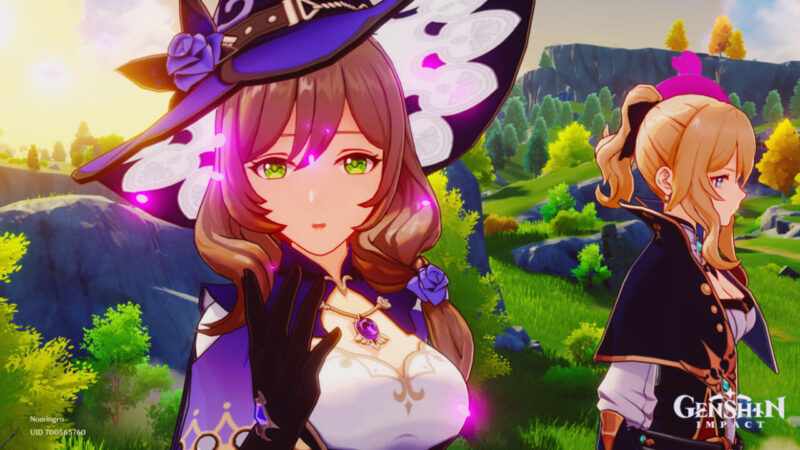 Besides, Lisa also known as Witch of Purple Rose and The Librarian. The first name she got was because she was a mage who did have the power of Electro and looked like a Purple Rose. As for the second title, she got it because she was indeed a Librarian of the Knights of Favonius.
Who is Genshin Impact Lisa Voice Actor?
As we know, in the game Genshin Impact, Lisa has many Voice Actors from various languages. English by Mara Junot, Chinese by Ke Zhong, Japanese by Rie Tanaka, and Korean by Park Go-woon. Genshin Impact Lisa's Voice Actor, the most liked by the players, is the Japanese version, namely Rie Tanaka.
Best Genshin Impact Lisa Gift?
The Best Genshin Impact gift for Lisa itself is the Ragged Old Scroll. To get this best gift, you need to have the Ragged Old Scroll, which is worn and torn, but over a thousand years old when carrying out the Troublesome Work mission.
What is Lisa's Real Name in Genshin Impact?
As for her real name, it's indeed Lisa. However, the pronunciation of each language's name is quite different. For example, the Chinese name is 丽莎 Lìshā, the Japanese name is リサ Risa, and the Korean name is 리사 Risa. So as for the full name of this onee-san character is Lisa Minci.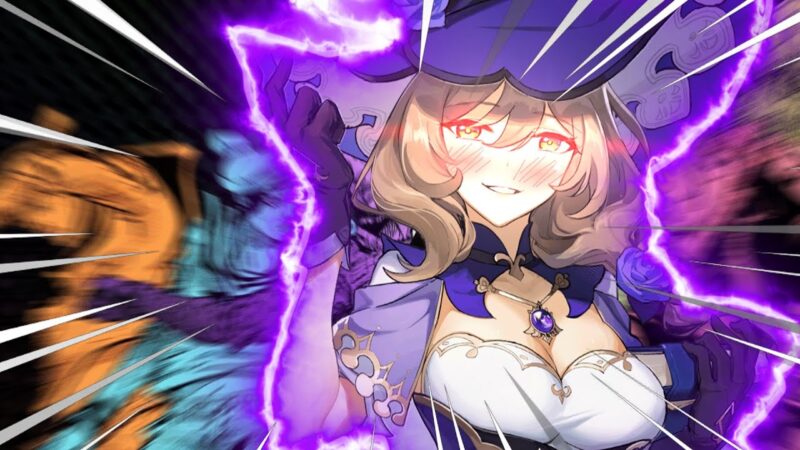 That was all the important information you need to know about this Genshin Impact character, namely Lisa. Also, Lisa is a character that liked by many people. But even so, unfortunately, I don't like this Genshin Impact waifu itself. So, that's why he got the eleventh position in Genshin Impact's best waifu, which you can see here.