In Genshin Impact, there is a Quest Items named Nameless Treasure. By selling a total of these 3 Quest Items to the right place, you will get 350 Adventure EXP, 40 Primogems, and 100,000 Mora.
But before how to sell these Quest Items, here, Wowkia will tell you how to get the Nameless Treasure first. For those who have gotten these three Quest Items, see how to sell them below.
How to Get Genshin Impact Nameless Treasure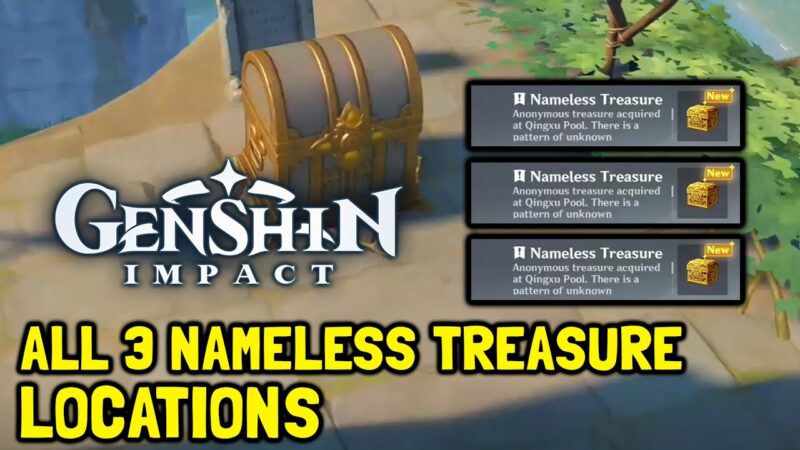 If you already understand what we are discussing in this article, here is the explanation. Like I said before, there are 3 Quest Items here, which means you need to look for them in different places. For clearer information and how to get it, you should see below.
Go to Lingju Pass for Nameless Treasure
For the first place, you can get the Nameless Treasure by going to the Lingju Pass. Before you can have a Nameless Treasure, for this location itself, you must complete the "And This Treasure Goes To…" mission first. These are world-type missions that you can complete fairly easily. You will later get a Nameless Treasure after completing this mission.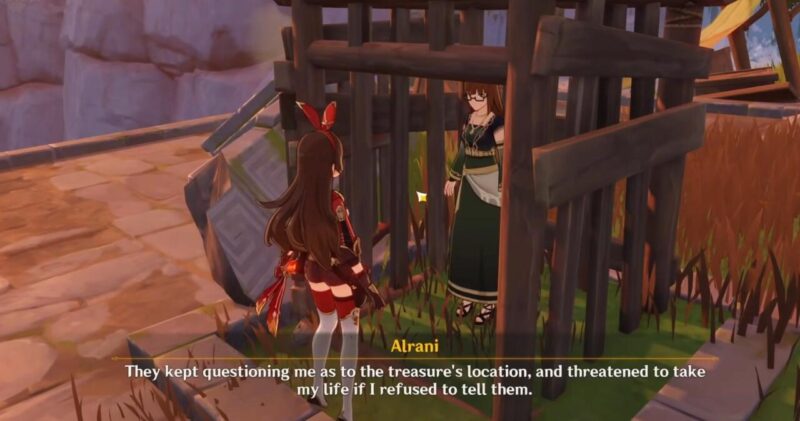 You can get this mission by going to the Lingju Pass, then meeting the NPC that looks like in the photo above. After meeting the captive NPC, you can now interact with her and select the Nameless Treasure ("And This Treasure Goes To…") mission.
---
Go to Dunyu Ruins for Nameless Treasure
Besides the Lingju Pass, you can also get the Nameless Treasure at Genshin Impact by going to Dunyu Ruins. After arriving at the place, you must solve the puzzle, Light 4 Torches, Activate Geo Totem, and Guide 3 Seelies to Home.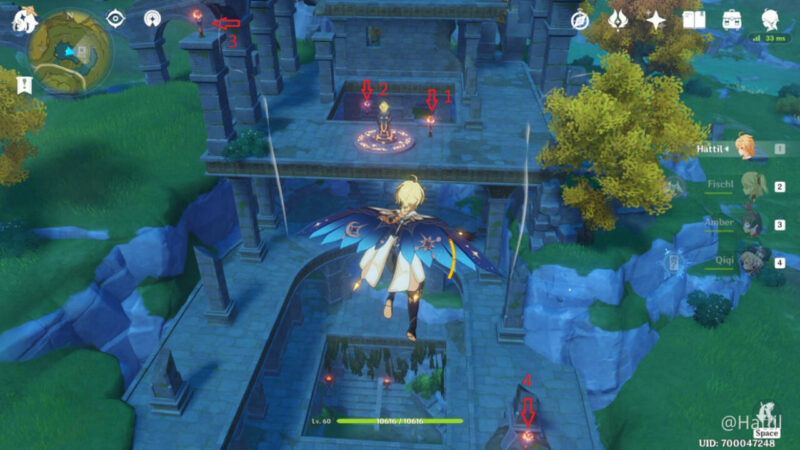 After completing this puzzle, the Lake and Wind Barrier that is blocking the chest in the middle will disappear. Now, you have to open the chest to get the Nameless Treasure Dunyu Ruins.
---
Go to Qingxu Pool for Nameless Treasure
In Qingxu Pool, you need to activate 5 seals with Geo. With the Geo character, you need to find 5 seals marked with the Geo symbol. After finding 5 seals and activating them, you will later get the Qingxu Pool Nameless Treasure.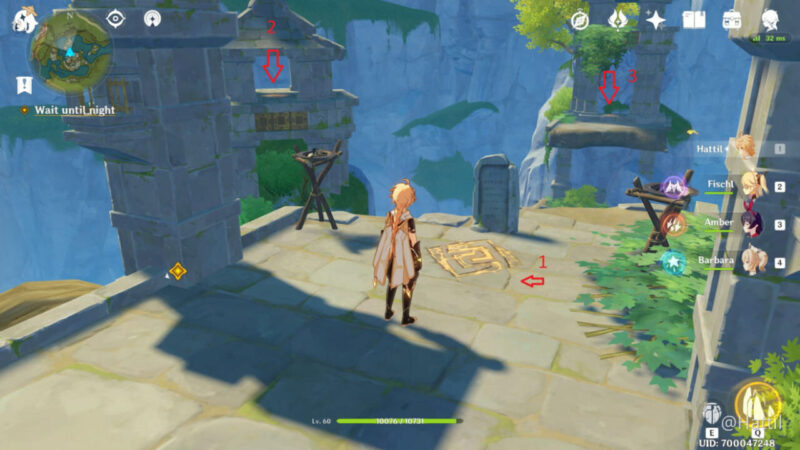 For those who experience game bugs not directing you where the chest is located, calm down. You see, there will be a cutscene that will appear after you activate all the seals. After the cutscene is complete, the location of the Nameless Treasure will be immediately notified.
---
Sell ​​This Genshin Impact Nameless Treasure to Linlang
After getting all the Nameless Treasures, you can now sell those Quests Items to Linlang, who is in Liyue Harbor. This NPC is an Antique Shop you often meet in Liyue, as seen in the photo below.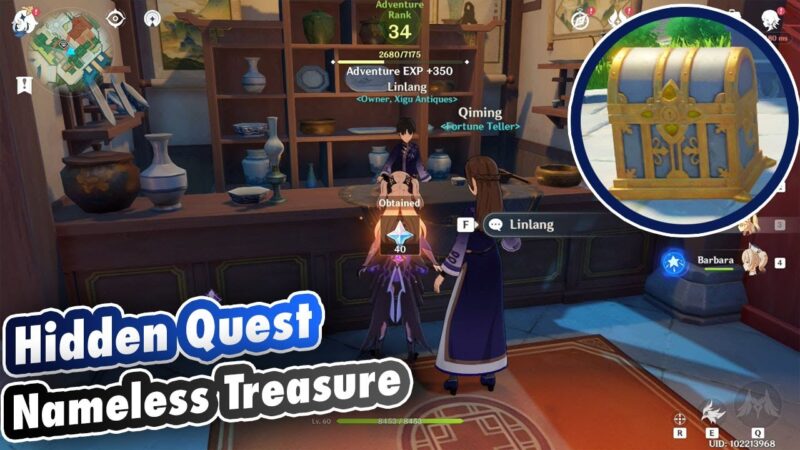 If you don't meet Linlang when you want to sell the Genshin Impact Nameless Treasure, don't worry. You only need to adjust the time to 21:00 so that Linlang will appear later. So, it could be said that Linlang only worked at night.
---
That was the Genshin Impact Nameless Treasure guide and everything you need to know about it. Was this article helpful? If so, you should say in the comments column if you want more helpful articles like this one.